---
Many people leave money on the table when they enter the short term rental market. Some don't understand that pricing is flexible, not a static rate while others may think they're saving money on inexpensive furnishings and linens but are really wasting money because the items have to be replaced and they lose repeat guests.
What are the top Airbnb hosting tips to boost your income?
Use a pricing and calendar tool
Keep your Airbnb guest friendly and clutter-free
Clean your own Airbnb
Use a contracted rate for your Airbnb cleaner
Make your own repairs
Charge your guests for any damage
Landscape wisely
Don't provide an expensive breakfast free of charge
Offer a grocery service
Provide an Airbnb Experience to your guests
Use sturdy furnishings
Provide an amazing bed
Update any communal or living areas
Provide recent pictures of your home in your listing
Optimize your listing information for clarity
Embrace and highlight your reviews
Look over how much your averages are
Study your occupancy rate
Review how much money was used to maintain your investment
Below we'll explore each of these Airbnb hosting tips in more detail:
---
---
Tip #1. Use a Pricing and Calendar Tool
A pricing tool is a program that helps track how much money you should charge per night based on historical data and current hotel and rental prices around you.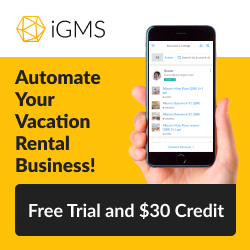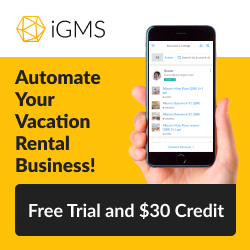 This service can greatly increase your rental income potential as well as reduce the number of nights your investment stands empty. Below are three of the most well-reviewed pricing tools.
Superhost Tip: Use more than one booking service. Airbnb is a booking service, but so is VRBO or Flip Key. It's easy to use more than one service but it's hard to keep track of the different listings and calendars. Pricing tools help you sync all your accounts.
Tip #2. Keep Your Airbnb Guest Friendly and Clutter-Free
This can be difficult when you live full time in your Airbnb, but it is important if you want your guest to feel comfortable and come back.
Pick up all personal items. I can't stress this enough. A guest doesn't want to look at a picture of your kids before they go to sleep.
Do NOT rent your house if it has debris or garbage in or around it! It's amazing how many people rent out a junkyard.
Do your best to make your home as accessible as possible. ADA accessible rentals can be hard to come by.
Tip #3. Clean Your Own Airbnb
Handling the work associated with a short term rental yourself can add up to big savings as long as you have the time and skills to do an excellent job. A clean rental is always important and doing it yourself can ensure it's done right. Here are my best tips:
Bring in all fresh towels and linens, extra toilet paper, and toiletries with you. I keep mind stacked neatly in a clean laundry basket that I then throw the dirty linens in.
Clean from the back of the space to the front, consolidating trash and laundry as you go.
Use a consistent "fresh" scent in your cleaning fluids. If you use a floral product in one room and then something minty in the bathroom, the scents can clash and become unpleasant. I personally prefer a light lemon scent to my rentals.
Keep new garbage can liners looped over the rim of the can, under the current bag. This makes changing the liner easy and many guests will see the extra liners and take out the trash themselves.
Clean each room from the top-down, saving the floors for last.
Use a scent-free detergent on linins. A surprising number of people are allergic to scented detergents and fabric softeners.
Tip #4. If You Use a Housekeeper or Cleaning Service, Offer to Pay a Contracted Rate per Each Airbnb Listing
Housekeepers can become expensive but if you include the cleaning fee in the Airbnb contract and keep a housekeeper on a contract rather than use an hourly service, then the rate will be consistent and covered through the cleaning fee. Here are a few more tips when working with contracted service providers.
Whenever you have a new housekeeper, make sure you take the time to train them. This takes time but shows them what your expectations are and how to fulfill them.
Be generous. When your housekeeper or gardener has a larger job than usual to do, pay accordingly. If the space was left outrageously filthy, you can offer a gratuity to your housekeeper and claim that gratuity as part of the damage deposit.
Don't ask them to do work outside the scope of their job without offering additional compensation. People should never be expected to give away their labor for free.
---
You May Also Like: Airbnb Tools To Make Hosts More Money
---
Tip #5. Make Your Own Repairs
Many basic repair jobs can be safely learned in seconds using YouTube videos. I've replaced my own outlets, installed lighting, done basic plumbing, and repaired holes in drywall.
Make sure you know how to do repairs safely. Use safety equipment and educate yourself in the hazards of any work that you're doing.
Always turn off water and electricity to the entire house before attempting any electric or plumbing repair.
Remember that in most places, any movement of electric or plumbing lines or structural changes needs to be permitted.
Know where your load-bearing walls are and don't structurally change them without guidance from a licensed contractor.
When in doubt – hire it out!
---
Check Out These Other Articles on Rentalrecon.com:
---
Tip #6. Charge Your Airbnb Guests for Damage
Some Airbnb rental owners are afraid of charging guests for damage done to the rental. Be fair, but don't allow a guest to spill nail polish on the couch without paying to fix the issue.
Document the damage well before putting in the claim. I take pictures of every angle of the damaged item and forward them to Airbnb.
Keep updated pictures of the rental so you can produce a "before" picture if necessary.
Airbnb provides step by step instructions in dealing with any damage. You can learn more about Airbnb and damage here.
Tip #7: Landscape Wisely
Landscaping can be quite expensive. Grass elevates your water bill and garden beds require constant weeding and attention. Any landscaping left to weeds gives a poor first impression. Here are some inexpensive landscaping tips that create an impact.
Use xeriscape techniques including the use of native plants and trees.
Plant drought-resistant plantings that require less water.
Use a drip system on a timer for all your landscaping efforts.
Create interest through the use of bark, gravel, and pavers over weed blocking landscaping fabric to create usable outdoor spaces that require little maintenance.
Consider creating an outdoor space for your guests. A hot tub or fire pit is extremely desirable for most guests and even a grill and picnic table can be an attractive feature.
Superhost Tip: Use planters and hanging baskets of colorful plants and flowers to give a dynamic and pleasing outdoor experience, just make sure the plants have access to an automatic watering or drip system and are very well maintained.
What Services You Should Provide and What Services Should You Skip
Providing additional services to your guests can be an excellent way to give them added value to their rental and a way to boost your income. Any free services, however, should be simplified or provided on request. Below are tips on the extras you can provide for your guest.
Tip #8. Don't Provide an Expensive Breakfast On Your Dime
We used to bake homemade muffins for our guests each morning. I found that, while some people were charmed, many people have allergies or food sensitivities. Some of my homemade muffins even ended up tossed in the trash.
Supply eggs, ultra-pasteurized milk, and some pancake mix. The switch saved me time and money and no one complained about what was provided.
If you want to occasionally bake for your guests or provide fresh bakery items, charge a service fee for the extra expense or include that expense in the cost of the rental.
Tip #9. Airbnb Hosts can Offer a Grocery Service
Many people are thankful to have the kitchen stocked with their food choices and you can (and should) include a delivery fee for the convenience.
A grocery service is especially appreciated when arriving at rural listings.
Give your guests a price list that is slightly more expensive than the prices at the grocery store. 5-10% is a reasonable upcharge.
Revisit the prices on your list often. It's easy to overlook changes in grocery costs and this service could end up costing money rather than boosting income.
Tip #10. Hosts can Provide an Airbnb Experience
If you're a homebrewer, baker, windsurfer, nature lover, bike enthusiast, or artist you can offer your guest an Airbnb Experience like no other and make additional money in the process.
Make sure your insurance covers accidents if your guests could possibly cut, burn or in any other way hurt themselves.
It's important to get any certifications your state may require for food handling or using chemicals or power tools.
Airbnb has an "Airbnb Experiences" landing page where you can see what other people have offered guests. From astrology readings to catered hikes, the ideas are endless!
Superhost Tip: Showcase a local artist's work in your rental. You can take a commission for every piece sold while providing private gallery space for talented individuals. Just make sure the art is complementary to the rental space.
How to Maximize Profit Inside your Airbnb
Many first time hosts forget to consider the financial impact of their decisions surrounding furnishings, linens, and other used items in their hosted space. This is a mistake. Considering financial impact goes two ways, however.
While irreplaceable items of great value should be removed from the space, replacing it with poor quality items can leave a guest feeling like they're in a budget motel. Below are my tips for the items inside your rental used by your guests.
Tip #11. Use Sturdy Furnishings in your Airbnb
Cheaply made or overly delicate furnishings shouldn't be used in a rental. Nor should Grandma's antique hutch be exposed to renters unless you have a grudge against Grandma. Renters are ultimately hard on the furnishings and you should keep your house equipped with furniture that can take a beating, is repairable, and is safe. Other furnishing tips include:
Buy furniture with stain resistant fabric.
Avoid Micro-suede. It can be ridiculously hard to keep clean.
Consider using washable custom slipcovers. It can extend the life of a sofa for many years.
Good furniture can be expensive, but replacing your furnishings on a regular basis is a waste of both time and money.
Tip #12. Provide an Amazing Bed
A cheap bed leads to poor reviews and no one want's to return to an Airbnb where they didn't get a good night's sleep. Follow these tips to help lull your guest off to sleep and encourage them to come again.
Splurge on bedding. This is the one place to really invest well.
Buy two sets of beautiful damask sheets.
Invest in a beautiful, well-made duvet and thick down-substitute comforter and plenty of fluffy extra blankets.
Provide two soft pillows and two firm pillows.
A large bolster pillow gives your bedding with a modern finish.
Make sure the frame is stable and doesn't squeak.
Your mattress should be moderately plush, comfortable and clean.
Chose a headboard that compliments the room.
Tip #13. Update any Communal or Living Areas
This is a perfect place to find ways to expand your Airbnb business. If you have space, consider using living areas as a way to increase the number of guests each rental space can hold.
Look into cabinet or murphy beds to provide additional accommodations.
Rollaway beds can be perfect for children if you have room to store them.
Invest in a sofa with a hide-a-bed for additional guests.
Remember to change your listing to reflect the ability to accommodate extra guests. Most Airbnb owners charge a fee for each extra guest accommodated.
Superhost Tip: Make the bed the focus of the bedroom. Hang your best picture above the bed, place nightstands on each side, and lay on the bed and look up, searching for cobwebs or to see if the ceiling could use a fresh coat of paint.
Update Your Listing to Reflect Value for Your Guest
I update my listing on a yearly basis. We tend to finish our listing and think that it's "done" when in reality, your listing changes as you learn to be a better host and beautify your property. Make time to review your listing…after all, it's the first impression your guest has of your rental.
Tip #14. Provide Many Recent Pictures of Your Home on the Airbnb Listing
There is nothing more frustrating for a guest than to expect a champagne experience and be offered a cheap beer instead.
Revisit your photos. Often looking at photos of our property at its best shows us areas where we can improve our guest's experience and encourage repeat visits.
Make sure that all major features of your property are the same as when the original photo was taken.
Retake any photos that need to be updated.
Tip #15. Optimize Your Listing Information for Clarity
This is extremely important because guests are not reading your listing carefully but rather scanning it. Here are some ideas to make your content catch the guest's eye.
Get rid of any long blocks of text and make your listing easy to scan for information.
Write in an active voice. For example, you wouldn't say "In the dining room you'll find plates" but instead "You'll find plates in the dining room." The second example is far easier to read quickly.
Lists are easier to read than paragraphs. Easy to scan lists are great for rules or lists of amenities.
Tip #16. Embrace and Highlight Your Hosting Reviews
In your listing, you can mention positive guest reviews that set the stage for a positive review process at the end of your guest's stay. Reviews help book your rental and therefore are tied to the profitability of your Airbnb. Here are some ideas for getting good reviews.
Respond to requests quickly. A good response to a bad situation can become a positive review rather than a poor one.
Provide a guest book. The guest will see all the positive feedback from past guests and contribute to it themselves. This helps them practice thinking of your property in positive terms.
When your guest leaves, tell them how much you enjoyed their stay. It's in our nature to return a compliment.
Superhost Tip: When you do get the inevitable bad review, respond to it publicly with an apology and the action that you took to resolve the issue. This can put a positive spin on a bad impression.
Revisit Your Data to Ensure Profitability
Pricing tools analyze your daily rates and can help you keep track of your investment's profit, but whether or not you use a pricing tool, take time quarterly to look over the amount spent on your Airbnb business and the amount earned as well as these other important factors.
Tip #17. Look Over How Much Your Averages Are
How much, on average, is your business making per week, per month, and per day. Look at points in time where the rental wasn't performing to that average. See if you can figure out why. Some factors that affect rents are as follows:
Rentals can see a dip in traffic if there is poor weather.
Has competition opened up down the road?
Was there a week without any community events in an otherwise busy summer?
Did any groups you normally accommodate chose not to return this year?
Tip #18. What was Your Airbnb Occupancy Rate?
Often, looking at your occupancy rate can help you determine what days you should charge less for a stay.
Did your rental stand empty midweek?
Are there local companies that might have traveling business people interested in filling mid-week nights?
Do you mostly have people staying one night or are multiple night guests more common?
Are you open to having signal night guests on weekdays?
Tip #19. How Much Money is Used in Maintaining Your Airbnb Investment?
Are there areas you should do the work yourself or find a less expensive way to maintain the maintenance on your property?
Look over these figures seasonally. How much does fall clean-up cost you?
Look over your property for areas that can be proactively fixed. Do you spend a lot of time and money working on garden beds? Consider pulling them out or planting perennials. Does paint peel in the same spot regularly? Try to fix the underlying issue. Leaky faucets and hose bibs can be costly. Dead limbs over your house can cause costly issues with the roof down the road. Taking care of problems when they're small helps maintain a healthy profit.
In the end, enjoy the feeling of having a lucrative investment. Whether you use the money you get from your Airbnb to pay down your mortgage, provide for your retirement, or simply provide money for you to travel, yourself – establishing a profitable business is an achievement!