**As an Amazon Associate, Rentalrecon.com earns from qualifying purchases.
If you're wondering what the difference is between Lodgify and Guesty, then you've come to the right place. In this article, we compare the two platforms to give you insight before choosing. Continue reading this Lodgify Vs Guesty article to find the differences…
Lodgify Vs Guesty – Our Summary…
Both Lodgify and Guesty offer great value. Guesty has a free trial, which is nice because you can test the service out before paying anything. But if you're an individual host who enjoys dealing with numbers, you should look at Lodgify. We think the company's robust features and affordability is unbeatable.
Lodgify Promo Code
Use This Lodgify Promo Code to Receive a 50% Off Discount!
Don't wait! Just click the button at right to apply your instant discount!
Lodgify Vs. Guesty Features Comparison Table
| | | |
| --- | --- | --- |
| Feature | Lodgify | Guesty |
| API | x | x |
| Accounting | – | x |
| Activity Dashboard | x | x |
| Activity Tracking | – | x |
| Billing & Invoicing | – | x |
| Billing Rate Management | – | x |
| Booking Management | – | x |
| Built-in Accounting | x | – |
| CRM | x | – |
| Calendar Management | x | x |
| Calendar Sync | x | – |
| Channel Management | x | x |
| Drag & Drop | x | – |
| Electronic Payments | x | x |
| Free Version | x | – |
| Free Trial | x | x |
| Online Booking | x | x |
| Subscription Based | x | x |
| Third Party Integrations | x | x |
| WordPress Integration | x | – |
Lodgify Vs Guesty Price Comparison
Lodgify
Guesty
Starts at $0
Starts at $49
Includes:
1. Lower Booking Fees
2. Email Support
3. Property Management
4. Website Builder
1. Automated Messages
2. Channel Manager
3. Cleaning Management
Compared to Guesty, Lodgify offers more features for less. However, both services offer free trial periods. This way, you can test out the service before committing to a subscription.
If you're not satisfied with the service, you can cancel it online or contact their Support Team to get a refund. Pricing is based on the number of connected listings; adding or removing listings will result in prorated charges.
What is Guesty?
If you're wondering what Guesty is, you're not alone. Thousands of hosts use this subscription service to help them find quality guests. Guesty offers a 24-hour guest communications system. Its staff is on call 24/7 to answer guests' questions, as well as monitor their reviews and ratings. The system also lets you sign off as a host at the end of the stay, ensuring that the experience is as seamless as possible for guests.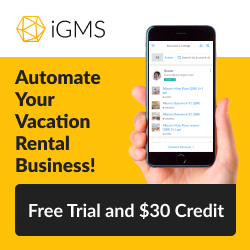 What is Lodgify?
Lodgify is a service that lets property owners manage payments and their rental income. The service links payments to bookings and sends notifications when balances are paid. It also tracks overdue payments. In addition, owners have access to their properties and can update information and make changes without having to contact the management team.
Lodgify Vs Guesty Customer Support
If you're unsure about how to set up your Lodgify account or need help navigating the system, you can contact the company's technical support team. They'll help you get up and running as quickly as possible. While they're usually available during daytime hours, you can also reach them on weekends and holidays.
Guesty's customer support team is always there to assist you with your concerns and questions. It offers semi-automated messages and a fully-automated message system. The latter helps you save time by automatically sending out the same replies to frequently asked questions.
Lodgify
Customer Support Rating: 4.5/5
Phone Number: US: (+1) 646 760 7133
Guesty 
Customer Support Rating: 4.5/5
Use Guesty's chat feature to talk to a representative
Lodgify Key Features
Lodgify offers a variety of features, including direct bookings and a mobile-friendly website builder. The program also integrates with existing CMS-based websites.
Guesty Key Features
Guesty offers smart lock technology. You can manage deposits and accept payments directly on the platform. Other notable features of this software include an Owner's Portal, which gives you control of your listings and manages messages. This software supports fifteen different languages. Guesty can also sync with your existing website.
Choose Lodgify if…
You want multiple pricing plans
You want a least expensive software
You want an excellent range of add ons
Choose Guesty if…
You want built-in access to every part of your business
You're a smaller property owner
You want a very easy-to-learn setup
Use This Lodgify Promo Code to Receive a 50% Off Discount!
Don't wait! Just click the button at right to apply your instant discount!
Our Conclusion
We love how both platforms allow hosts to build property listings and manage their bookings. With Guesty, hosts can also add or edit properties, block time on calendars, and create tasks.
When it comes to cost, though, Lodgify offers an impressive range of features at a low price. Its pricing model combines commissions and fixed monthly fees.
It's a tough pick as both sites are great for managing your rentals and offer free trials, but overall, we feel Lodgify's features and price makes it a better fit.