**As an Amazon Associate, Rentalrecon.com earns from qualifying purchases.
Whether you are an experienced Airbnb host looking to invest in a new rental home, or a first-time rental buyer, choosing the best rental can be challenging. You want to make sure the property you purchase will be a wise investment and you are making the best real estate deals. This means you will have to analyze capitalization rates, cash on cash returns, return on investment, and other complicated calculations.
20% OFF DealCheck Promo Code... Limited Time!
Get your Deal Check promo code now! Limited time so don't wait! Click the red button to apply discount!>> Used 128 times. Last used 1 day ago.

Click the button below to get a verified Dealcheck Promo & Discount Code…
Instead of painstakingly going through each of these calculations by hand, you can use Dealcheck. Dealcheck software makes it easy to analyze rental properties and estimate profits. When you use Dealcheck, you can be sure that you are making a wise real estate investment.
What is Dealcheck?
Dealcheck is a free analyzer program that allows you to look up important statistics about rental properties, Airbnbs, BRRRR properties, or multi-family homes. It provides users with a list price, rent estimates, taxes, photos, and much more. 
Dealcheck Review: Is this the Best Rental Analyzer Program?
Dealcheck's software is time-tested, accurate, and easily customizable for any type of user. It is a great program for real estate investors, agents, or homeowners. I have rated Dealcheck using several categories like value, features, ease of use, and customer satisfaction. Here are my results:
PROS
Free program with the opportunity to upgrade
In-depth statistics and calculations for properties
Offer calculator
35-year projections
CONS
May be too complex for newer investors
Recent upgrades have caused data loss
How Does Dealcheck Work?
Dealcheck allows users to quickly search for properties then imports information like current list price, value estimates, property taxes, photos, and other important statistics. Users can analyze this data, save properties to a custom list, and compare properties of interest.
Real estate investments that can be searched and analyzed on Dealcheck include:
Rental properties
Airbnb's, VRBO's, and other vacation rentals
BRRRR properties
Flip projects
Multi-family homes
Commercial buildings
Wholesale deals
Dealcheck allows you to ditch the outdated spreadsheet for property analysis and instead use easily customizable tools to make the best purchase decisions for investment properties.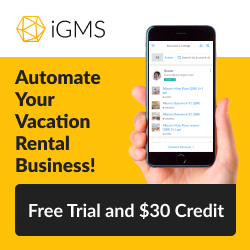 Dealcheck Standout Features
Dealcheck is full of easy-to-use, convenient features for both new and experienced investors. Some of Dealcheck's standout features include:
Accurate Property Analysis
Use Dealcheck to calculate the potential cash flow of a rental home. You will receive in-depth data like suggested gross rent, potential operating income, potential net income, estimated cash flow, and projected investment returns.
Easily Accessible Data
Dealcheck uses data from public records and online listings to provide you with comprehensive information all in one place. When you search a property, you will be provided with the list price, estimated value and rent, taxes, HOA fees, and photos.
Customizable Options
You can use Dealcheck software to customize financing options, closing costs, repair budgets, and operating expenses to get the most accurate snapshot of the value of your potential rental property.
Cash Flow and Profit Projections
You can use Dealcheck to populate your long-term cash flow projections and profit projections. This program allows for customizable parameters to see how different deal options will impact your profits and returns.  
View Recent Sales and Rental Comps
Dealcheck provides up-to-date market statistics so users can search comparable rental listings and view recent sales in the area.
Comprehensive Filtering Tools
You can customize purchase criteria to find properties that meet your specific needs. Dealcheck allows you to filter by parameters set for valuation, profit, investment returns, and other specifications.
Calculate Competitive Offers
Using the calculator, you can determine the best offer for the most profitable deal. Dealcheck uses reverse valuation and dozens of criteria to ensure you are provided with the most accurate estimate. 
It is important to note that not all features are available with the free membership. To access all of Dealcheck's great features, you will have to upgrade your plan. Use our Dealcheck coupons promo code to upgrade!
Pricing for Dealcheck
The base membership for Dealcheck is 100% free and allows users to access the search features, sale and rental comps, and custom templates. This is a great place to start for new investors or homeowners who are interested in renting out their home.
More experienced investors will want to upgrade to either the Plus or Pro subscription to access all the features that Dealcheck has to offer.
Plus Subscription
The Plus Plan allows users to save up to 50 properties, view updated listing and records, and unlocks all purchase criteria. The Plus Plan comes with a free trial, so you can try out all the available features before committing.
Pro Subscription
The Pro Plan unlocks all features available from Dealcheck. It allows unlimited saved properties, property photos, sale and rental comps, and property templates. The Pro Plan also unlocks the owner lookup feature and will enable users to generate property reports with custom branding.
CLICK HERE to visit Dealcheck and find out more about plan pricing and what each plan offers!
How to Use Dealcheck
Dealcheck is easy to use and navigate. This program is great whether you are a homeowner interested in renting out your property or a real estate investor flipping homes. To get started with Dealcheck, follow these steps:
Sign up for a free account with Dealcheck. All you need to signup for the free version of Dealcheck is a valid email address.
Go through the complimentary tutorial to get to know the app better. This tutorial shows you how to search properties, compare properties, and find all the statistics you need.
To run a search, enter the address of the property you want to analyze. Dealcheck will populate your search results within seconds.
From here, you can view the property analysis, edit the property, create a purchase worksheet, and complete many other tasks.
Save your property in your profile to revisit the analysis anytime you need.
To read more about all of Dealcheck's features, CLICK HERE.
Dealcheck vs. the Competition
There are several rental property analysis tools available on the market. After comparing Dealcheck with other popular apps, these are the key features that make Dealcheck standout from the competition:
Ability to export PDFs- Dealcheck allows users to export PDFs of property analysis. Other apps require upgrades for this feature.
Customization- After reviewing other apps, Dealcheck provides the most custom options making their program convenient and easy to use. 
Offer Calculator- Many other apps fail to have this feature. This tool is invaluable when determining the best offer for the most profit.
Cost- When comparing each program's free version features and prices and features with upgraded features, Dealcheck gives you the most bang for your buck.
Cons of Dealcheck
Some newer investors have found that the Dealcheck interface is too complicated and unsuitable for those just learning about the investor market. Dealcheck provides a lot of information and features that can be overwhelming to those new to searching and comparing investment properties.
Like any app or program, Dealcheck is not perfect, and some users have experienced frustrating glitches. After updates, some users reported losing their saved properties which can be a massive loss for those who have put a lot of time into this program.
---
Check Out Our Other Aricles on Rental Recon:
---
Final Thoughts
Overall, Dealcheck is a very comprehensive app that is an excellent tool for both new and experienced investors. It allows you to search for potential rental properties, analyze data, compare investment opportunities, and make the best decisions about purchasing a property.
The free version allows you to try the program to make sure it is right for you and you are making the best real estate deals. Use our Dealcheck promo code offer to save money when you upgrade your plan to experience all Dealcheck's features!