**As an Amazon Associate, Rentalrecon.com earns from qualifying purchases.
Managing an Airbnb or other short-term rental is no easy task. Worrying about booking to maximum occupancy, coordinating cleaning staff, and trying to track trends while staying competitive can be overwhelming, to say the least. 
Pricing management software is a great tool that will make your life as a host a bit easier. These programs use machine learning and AI to predict market trends, analyze the competition, and ideally earn you much more than you would on your own.
Today we'll be discussing Wheelhouse, an automation pricing platform for short-term rental hosts. We'll go in-depth to see how it helps you optimize your time as a host and gets you the best rental rates time after time.  Using Wheelhouse, we have increased our aggregate revenue by about 20%.
We'll take you through all of the features, costs, positives, negatives and ways to optimize this platform to help you squeeze the most money out of your vacation rental. Let's get started!
Wheelhouse Smart Pricing Tool for Hosts
Just Click Button to Go to Wheelhouse >>
Our Wheelhouse Review: Here's How it Stacks Up:
Wheelhouse: Automated Pricing Tool to Make Hosts More Revenue
Disconnect your Airbnb Smart Pricing and sign up for Wheelhouse. You will be glad you did! You will be impressed with the additional monthly revenue from using Wheelhouse's platform.
PROS
Choose Your Pricing Model
Airbnb and TripAdvisor Integration
Cost Decreases with More Listings
Well-Reviewed
Great User Interface and Customer Service
CONS
Need 10 Listings to Get Cost Decrease
Web-Based Only, No Apps
No VRBO or HomeAway Integration
Automatic Pricing Accuracy Varies
We really like Wheelhouse's calendar display that allows you to fully view trends over time. Their pricing models also caught our attention as they let you pick from conservative, moderate, or aggressive strategies similar to investments. 
Wheelhouse is pretty easy to use, even with little to no experience. Their user interface is very clean, simple, and uncluttered which makes using it a pleasure to use (other than the linking process to Airbnb–see below). Wheelhouse does generally "think for itself", but some people have found that there is a bit of a need to regulate their own pricing manually from time to time.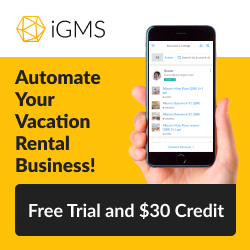 Here's a look at Wheelhouse's calendar:
If you're unsure of what Wheelhouse is and what it can do for your business, we recommend this tremendously in-depth video that will get you started and help answer some of your basic questions.
We liked the Raw Score feature located on your dashboard to the right of your property description. It gives a value of 1-100 aggregating your occupancy and rates into one all-encompassing number to help you establish the strength of your listing when compared to other listings in your area.
Seasonality & Weekend Adjustments
Wheelhouse allows hosts to adjust their seasonal rates without altering their overall pricing strategy. This allows hosts to boost their rate during the summer season (or winter if you're in a mountain resort for example). You can also increase your weekend rates above your standard rate strategy. This is a must-have and we're glad Wheelhouse now includes these features.
Multiple Listing Adjustments
If you have multiple listings on Wheelhouse, it is super easy to pick a certain selection of listings, and then change their settings in bulk. So you won't have to adjust each listing individually. This is a great feature that we utilize on our vacation rental properties.
Last Minute Discounts Feature
This feature automatically reduces your rates the closer you get to the current day. There are three automated options with each one having a different reduction factor/ percentage.
You can choose between "More Conservative", "Recommended", or "More Aggressive". The "More Conservative" option reduces your rate a lesser percentage than the "More Aggressive" setting.
We think this feature is an essential part of the automated pricing process, and are glad Wheelhouse offers this. We typically just leave this on the Recommended setting, although it's totally up to you.
You can also use the Custom setting and apply your own desired reduction percentage.
One of Our Favorite Features: Spy on Your Airbnb Competition
Another feature we really like is the Comparisons or Comps research area where you can enter your criteria, and find similar listings to yours. Essentially, you can spy on your competition to see what their rates, occupancy and length of stays are. This has helped us dial in our own vacation rental listings to make sure we are staying competitive with the market.
Wheelhouse Market Intel
Wheelhouse's new feature is Market Intel, a data analytics tool helping hosts determine trends within their market. This is in direct competition with other analytics services like Alltherooms. We didn't think it was quite as robust as Alltherooms, but a good tool nonetheless.
Here's a screenshot of this feature:
How Much Does Wheelhouse Cost?
Wheelhouse is priced very competitively for its dynamic pricing platform. They charge a flat fee of 1% of the nightly rate. If you generate over $2,000/ month for one listing, you'll probably want to consider their flat fee option of $19.99/ month.
If you have multiple vacation rental properties, you will probably want to opt for their flat monthly fee structure.  The more listings you have, the lower the fee becomes. See the image below.
They do have a minimum monthly fee of $2.99 if you choose the 1% pricing option. So if you don't get any bookings for the month, you will still have to pay this fee.
Their fees are fairly similar to Beyond Pricing, which also charges 1% of the monthly revenue. A couple of other companies charge a flat monthly fee which can really eat away at profits over time, especially for those with lower rental volume. 
Wheelhouse Promo Code / Coupon
Wheelhouse Smart Pricing Tool for Hosts
Just Click Button to Go to Wheelhouse >>
Positives of the Wheelhouse Platform
Choose Your Pricing Model
As mentioned above, we really enjoy that Wheelhouse lets users pick from simple preset pricing models: conservative, moderate, or aggressive.
This takes a portion of the guesswork out on the user's behalf and breaks risk management down into simple and easy-to-understand terms. 
But we also like that Wheelhouse has a multitude of customization options that hosts can use to dial in their own pricing strategy, for those that want to be more hands-on with the platform.
Wheelhouse Integrates With Many Platforms
Wheelhouse allows users to link up with multiple platforms other than Airbnb and Booking. Here's a list of the integrations they provide:
Airbnb
Booking
Trip Advisor
Guesty (Allows Linking to Hostaway/ VRBO)
Myvr
Rentals United
Hostfully
Stremline
Hostaway (Allows Linking to Hostaway/ VRBO)
Hosteeva
LMPM
Smoobu
Your Portrer
Track
Wheelhouse Offers Great User Interface and Customer Service
Wheelhouse's web design is super sleek and features coordinating colors to make for an overall great UI and UX combination. They lay things out in ways that are easy for anyone to interpret and can do most of the "heavy lifting" thinking tasks while still allowing users the control to tweak things if they so desire. 
Here's a look at the dashboard:
Their trend calendar displays estimate price highs and lows for the foreseeable future. It takes several factors into account such as seasonality and even local events that may draw crowds to your area.
You can either let it use its own data to set your prices based on the "aggression" level of your choice, or you can use them to calculate rates on your own. 
---
Check Out Our Other Articles on Rental Recon:
---
The Negatives of Wheelhouse
Getting Wheelhouse Set Up
We found Wheelhouse's onboarding process a bit clunky. Airbnb linkage to Wheelhouse involved going through a Captcha screen, and logging into your Airbnb account and then returning to Wheelhouse. Then refreshing the screen, and watching the linkage dial perpetually spin. Once you've realized that the dial is not working, hit refresh again, and Wheelhouse tells you that the linkage is complete.
Not a great experience for new users, but not the end of the world either. Just clunky.
Web-Based Only, No Apps
Wheelhouse is a great tool, but it would be even greater if you could carry it around with you in your pocket! In order to use it, you'll need to be logged in on a regular computer. This isn't ideal, especially considering that market trends can change quickly and drastically in the short-term rental arena. 
While its software is designed to take the hard work out of human hands, some people like to have more control over their listings and would like the ability to change them on the go. It doesn't seem like it would be terribly difficult to implement some sort of app functionality, so hopefully, we'll see it coming soon! 
No Direct VRBO or HomeAway Integration
Many Airbnb hosts cross-list their vacation rental properties on other short-term rental sites such as HomeAway and VRBO, just to name a few. Unfortunately for these hosts, Wheelhouse currently only works with Airbnb and TripAdvisor. 
They do offer a third-party workaround where you use a partner company such as Guesty or Hostaway, but this means spending extra time and money syncing listings across multiple (paid) platforms.
Wheelhouse's website says that they hope to bring more platforms aboard in the future, but until then hosts will be limited in where and how they can manage their properties. 
Automatic Pricing Accuracy Varies
We really liked the automatic price setting that Wheelhouse offers, but it can miss the mark pretty drastically from time to time. While infrequent, an unexpected rate change that inadvertently prices you out of the market is the last thing a host needs from software designed to make their lives easier. 
We experienced the issue when using the "aggressive" pricing strategy. While it theoretically could happen with the other two strategies as well, it seems that the program sometimes gets a little too aggressive for its own good. 
Since Wheelhouse uses machine learning to get "better" at its job over time, these kinks should iron out as more and more users give the program data to work with. For now, be sure to keep a close eye on your listing prices. 
Wheelhouse Vs. Beyond Pricing: Which One Is Better?
Wheelhouse and its competitor, Beyond Pricing, charge the exact same amount for their services. One difference is that Beyond Pricing does not offer the discount that Wheelhouse does for having more than 10 listings.  The other is that Beyond Pricing is a simpler dynamic pricing tool with fewer customization options.
Wheelhouse offers more customizations to really dial in your desired rates. Of course, with more options, there is a bigger learning curve. But after using both platforms, I can tell you that Wheelhouse is not hard to learn and is rather intuitive.
Watch this video to check out some of Wheelhouse's customization tools:
Wheelhouse and Beyond also use very similar algorithms and factors when determining price suggestions for your short-term rental. Some smaller differences include that Beyond Pricing is supported in more countries and that it gives users a "Unique Health Score" that helps them understand how well their listing is doing. 
Some unique features of Wheelhouse are that they have better pricing strategy personalization options as well as an overall cleaner user experience. 
| | | | |
| --- | --- | --- | --- |
| Wheelhouse Vs. Beyond Pricing Comparison Table | | Wheelhouse | Beyond Pricing |
| Price | | 1% Of Revenue | 1% Of Revenue |
| Minimum Monthly Fee | | $2.99 (If You Choose 1% Fee Structure) | None |
| Free Trial | | No | Yes- 30 Days |
| Sign-Up Discounts? | | 75% Off First Month | None |
Here's a quick comparison chart showing Wheelhouse's offerings vs. Beyond Pricing:
How Do I Sign Up for Wheelhouse?
Signing up is simple and easy, just go to Wheelhouse's website to get started! 
Wheelhouse Smart Pricing Tool for Hosts
Just Click Button to Go to Wheelhouse >>
Conclusion
Overall, we are happy to endorse Wheelhouse as my dynamic pricing service of choice. We love how many other hosts have had great experiences with them, and we have found very few things to complain about.
Unfortunately for some, Wheelhouse is still working on integrating with other short-term rental sites such as VRBO and HomeAway. There is the capability to integrate via a third-party service, but this isn't as nice or simple to use. This is probably the biggest drawback to their service currently. 

However, for those of you that can use the service, their cost cannot be beaten, especially considering how much more overall revenue you're likely to earn on your vacation rental properties.
If you're ready to sign up for your 30-day free trial, head on over here!