---
**As an Amazon Associate, Rentalrecon.com earns from qualifying purchases.
Managing an Airbnb or other short-term rental is no easy task. Worrying about booking to maximum occupancy, coordinating cleaning staff, and trying to track trends while staying competitive can be overwhelming, to say the least. 
Pricing management software is a great tool that will make your life as a host a bit easier. These programs use machine learning and AI to predict market trends, analyze the competition, and ideally earn you much more than you would on your own.
Today we'll be discussing Wheelhouse Pricing, a great company that comes highly recommended in countless online forums and reviews. We'll go in-depth to see how it helps you optimize your time as a host and gets you the best rental rates time after time. 
Wheelhouse Promo Code / Coupon:
Wheelhouse Promo Code / Discount for Hosts
Just Click Button to Apply Your Wheelhouse Discount>>
Our Wheelhouse Airbnb Review: Here's how it stacks up:
Wheelhouse: Smart Pricing Tool to Make Hosts More Revenue
If you're using Airbnb, this smart pricing platform will generate more revenue for hosts. Much more than the cost of the service, in my experience. Main drawback-- No integration with VRBO/ HomeAway.
PROS
Choose Your Smart Pricing Model
Airbnb and TripAdvisor Integration
Cost Decreases with More Listings
Well-Reviewed
Great User Interface and Customer Service
CONS
Need 10 Listings to Get Cost Decrease
Web-Based Only, No Apps
No VRBO or HomeAway Integration
Automatic Pricing Accuracy Varies
If you're unsure of what Wheelhouse is and what it can do for your business, I recommend this tremendously in-depth video that will get you started and help answer some of your basic questions. 
For price, I give Wheelhouse a 9.7 out of a possible 10. I think it is a great deal and is priced just as well, if not better, than competitors on the market. Many other companies charge a flat monthly fee which can really eat away at profits over time, especially for those with lower rental volume. 
I like that Wheelhouse charges a flat 1% rate after the 30-day free trial. As a bonus, if you have more than 10 listings the fee gets cut to just .75%!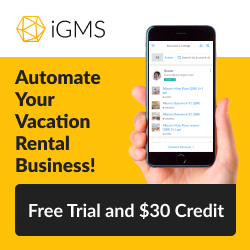 Wheelhouse is a great value for the money you pay, in my opinion. I gave it a 9.5 out of 10 because of their competitive pricing structure as well as the various smart pricing services they offer. The purpose of incorporating a smart pricing tool is to decrease your workload while maximizing profits, and in most cases, the 1% cut will be negligible compared to the increase in bookings. 
Wheelhouse comes very highly reviewed across the board, receiving a rating of 9.1 out of 10 from me. Reputation means a lot, especially for newer online companies, so seeing that they had overwhelmingly positive reviews on reputable websites made me feel a lot more comfortable recommending the service. 
It has some neat features that earn it an 8.7 out of 10 in this category. I like their calendar display that allowed you to fully view trends over time. Their pricing models also caught my attention as they let you pick from conservative, moderate, or aggressive strategies similar to investments. 
Finally, Wheelhouse is pretty easy to use, even with little to no experience. Their user interface is very clean, simple, and uncluttered which makes using it a pleasure. I give it an 8.9 out of 10 because although it does generally "think for itself", some people have found that there is a bit of a need to regulate their own pricing manually from time to time. 
Overall, Wheelhouse gets a total of 9.2 out of 10 from me. Keep on reading to find out more and don't forget to sign up today! Click HERE for $10 Off>>
Pros
Choose Your Smart Pricing Model
As mentioned above, I really enjoy that Wheelhouse lets users pick from preset pricing models. This takes a portion of the guesswork out on the user's behalf and breaks risk management down into simple and easy-to-understand terms. 
I found it nice that they lay out risk management in terms similar to what investing software often uses. You can choose from conservative, moderate, or aggressive pricing strategies to either insulate or maximize your profits depending on your comfort level. 
Airbnb and TripAdvisor Integration
If you host on Airbnb or TripAdvisor, Wheelhouse can seamlessly integrate and allow you to sync your listings with their platform. This means that you won't have to use a multitude of different management products to try to maximize your rental's efficiency, which is a huge plus in my book. 
Well-Reviewed
The online short-term rental hosting community is a very friendly and informative place. Hosts love sharing their tips and tricks with one another, and people honestly want others to succeed. 
For this reason, I put a lot of weight on the fact that so many hosts recommend Wheelhouse. Word-of-mouth spread is how many people first hear about new software or products catered towards hosts, so the fact that so many people enthusiastically endorse Wheelhouse is very promising. 
Great User Interface and Customer Service
Wheelhouse's web design is super sleek and features coordinating colors to make for an overall great UI and UX combination. They lay things out in ways that are easy for anyone to interpret and can do most of the "heavy lifting" thinking tasks while still allowing users the control to tweak things if they so desire. 
Their trend calendar displays estimate price highs and lows for the foreseeable future. It takes several factors into account such as seasonality and even local events that may draw crowds. You can either let it use its own data to set your prices based on the "aggression" level of your choice, or you can use them to calculate rates on your own. 
---
Check Out Our Other Articles on Rental Recon:
---
Cons
Need 10+ Listings to Get Cost Decrease
While this may not necessarily be a con for some, in order to get the reduced fee of .75% per night instead of 1%, you need to sync ten or more listings. Most home hosts do not have anywhere near that number, and a lot of us just rent out our own homes or spare bedrooms. You won't really be able to take advantage of this reduced rate unless you function as more of a property manager than a host. 
Web-Based Only, No Apps
Wheelhouse is a great tool, but it would be even greater if you could carry it around with you in your pocket! In order to use it, you'll need to be logged in on a regular computer. This isn't ideal, especially considering that market trends can change quickly and drastically in the short-term rental arena. 
While its smart pricing software is designed to take the hard work out of human hands, some people like to have more control over their listings and would like the ability to change them on the go. It doesn't seem like it would be terribly difficult to implement some sort of app functionality, so hopefully, we'll see it coming soon! 
No VRBO or HomeAway Integration
Many Airbnb hosts cross-list properties on other short-term rental sites such as HomeAway and VRBO, just to name a few. Unfortunately for these hosts, Wheelhouse currently only works with Airbnb and TripAdvisor. 
They do offer a third-party workaround where you use a partner company such as Guesty or Hostaway, but this means spending extra time and money syncing listings across multiple (paid) platforms. Wheelhouse's website says that they hope to bring more platforms aboard in the future, but until then hosts will be limited in where and how they can manage their properties. 
Automatic Pricing Accuracy Varies
A lot of reviews that I read really liked the automatic price setting that Wheelhouse offers, but also said that it can miss the mark pretty drastically from time to time. While infrequent, an unexpected rate change that inadvertently prices you out of the market is the last thing a host needs from a software designed to make their lives easier. 
Most of the reviews I found on this topic said that they experienced the issue when using the "aggressive" pricing strategy. While it theoretically could happen with the other two strategies as well, it seems that the program sometimes gets a little too aggressive for its own good. 
Since Wheelhouse uses machine learning to get "better" at its job over time, these kinks should iron out as more and more users give the program data to work with. For now, be sure to keep a close eye on your listing prices. 
Customer Impressions
Almost all reviews of Wheelhouse that I have come across are very positive in nature. While some have suggestions or other improvements that they would like to see, it seems that most people are pretty happy with their Wheelhouse experience.
A common critique is that the automatic pricing models can be a bit on the aggressive side and sometimes produce a pretty wild number that ends up taking hosts by surprise. This is obviously not ideal, but seems to be improving as most reviews that mention the issue are from several months (or even years) ago. As Wheelhouse's algorithm and dataset improve over time, the results will only get more accurate. 
Wheelhouse Vs. Beyond Pricing
Wheelhouse and its competitor, Beyond Pricing, charge the exact same amount for their services. The main difference is that Beyond Pricing does not offer the discount that Wheelhouse does for having more than 10 listings. 
Wheelhouse and Beyond also use very similar algorithms and factors when determining price suggestions for your short-term rental. Some smaller differences include that Beyond Pricing is supported in more countries and that it gives users a "Unique Health Score" that helps them understand how well their listing is doing. 
Some unique features of Wheelhouse are that they have better pricing strategy personalization options as well as an overall cleaner user experience. 
How Much Does Wheelhouse Cost?
Wheelhouse is priced very competitively for the property management software industry. They start all users off with a 30-day free trial and then move to a flat fee of 1% of the nightly rate. If you have 10 or more listings, this fee drops to .75% per night. 
How Do I Sign Up for Wheelhouse?
Signing up is simple and easy, just go to Wheelhouse's website to get started on your 30-day free trial! 
Wheelhouse Promo Code / Discount for Hosts
Just Click Button to Apply Your Wheelhouse Discount>>
Conclusion
Overall, I am happy to endorse Wheelhouse as my Airbnb pricing service of choice. I love how many other hosts have had great experiences with them, and I have found very few things to complain about.
Unfortunately for some, Wheelhouse is still working on integrating with other short-term rental sites such as VRBO and HomeAway. There is the capability to integrate via a third-party service, but this isn't as nice or simple to use. This is probably the biggest drawback to their service currently. 
However, for those of you that can use the service, their cost cannot be beaten, especially considering how much more overall revenue you're likely to earn. If you're ready to sign up for your 30-day free trial, head on over here!