How to See Your Airbnb Rating -2022 (For Hosts and Guests)
**As an Amazon Associate, Rentalrecon.com earns from qualifying purchases.
Ratings are a crucial part of the Airbnb rental process. Both hosts and guests can receive ratings so both parties can be confident when entering into a rental agreement. To learn how to locate and check your rating on Airbnb, keep reading and follow our simple steps!
How to see Your Airbnb Rating:
To see your Airbnb rating, you can log onto your Airbnb profile from a computer and navigate to the rating section. Keep reading for step-by-step directions on how to see your Airbnb rating.
See Your Rating as a Guest (using a computer)
You may think that as a guest your rating is not that important, but a host can decline your request to rent their property for a variety of reasons and a poor rating is one of them. Ratings on guests allow a host to know if you are going to be easy to work with, abide by the house rules, and take care of their property. To check your rating and reviews, follow these easy steps:
1. Log into Airbnb on your computer at Airbnb.com.
** Need short-term rental insurance? Get a 5-Minute quote at Proper Insurance. Just click HERE…
2. Once logged in, you will see your profile icon in the top right of your screen- click it.
3. From the drop-down menu, select "Account".
4. At the top of your account page, you will see the words, "Go to profile"- click it.
This leads you to your profile page. On this page you will see your user information. This includes your photo, account verification, an "about me" biography section, your location, and your guest rating. Your rating is on a scale of one star to five stars with five being the highest. Accompanying your rating are written reviews by hosts. If you would like to see the reviews you have left for others, scroll down, and click "reviews by you".
How to See a Host's Rating as a Guest
From both the Airbnb mobile app and website, it is simple to check a host's rating and reviews. All you have to do is find the property you are interested in, click it, and scroll down to review section. The host and their property will be rated on a variety of different categories like communication and cleanliness. You can also click on the host's profile picture which will link you to their bio page. On this page you can view all of their reviews, their "about me", and their location.
How to See Your Rating as a Host
As a host, it is so important to monitor your ratings and reviews. High ratings and good reviews will get you more bookings. Less than great reviews will tell you what you need to change or work on to become a better host and help you achieve more success on Airbnb.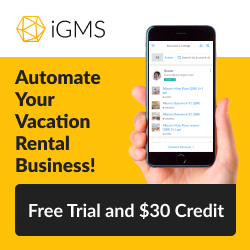 When you sign up to be an Airbnb host, you choose from two different hosting tool options. This will affect how you see your Airbnb ratings and reviews. If you opted for the traditional hosting tools, follow these steps:
1. After logging in, locate your "progress" page
2. From the "progress" page, simply click the "reviews" tab
The "reviews" tab will allow you to see your rating, the number of reviews you have received, and the written reviews from guests. At the bottom of the "reviews" page, you can view the breakdown of your ratings for each rating category including cleanliness, communication, check-in, accuracy, value, and location.
If you manage multiple properties, you probably opted to use the professional hosting tools. To locate your rating and reviews using professional hosting tools follow these steps:
1. Log in and locate your "performance" page
2. Once on the "performance" page, find the "quality" tab
From here you will be able to see the reviews and ratings from your various properties much like if you were using the traditional hosting tools.
---
Check Out Our Other Articles on Rental Recon:
---
Additional Facts about Ratings and Reviews
You are not able to see a host's review of you as a guest until you submit your review of their property.
You have fourteen days to submit a review.
Airbnb reviews cannot be edited after submission.
Airbnb reviews cannot be deleted.
The Airbnb mobile app does not allow you see your past reviews, so you need to use the website from a computer.
Even if you deactivate your account, your reviews are still visible.
Are your Airbnb reviews not showing? Read more about this topic, just click HERE
Final Thoughts
Reviews provide both hosts and guests with much needed information about each other before entering into a rental agreement. A host with a high rating and good reviews will rent out their property more often and a guest with a high rating and good reviews will be less likely to be declined a reservation. Make sure to monitor your reviews to ensure you are successful on Airbnb.
Related Questions:
Are my Airbnb reviews public?
Yes. Airbnb reviews will post to your profile after both parties review each other or if the fourteen-day review period ends. After fourteen days, even if you (as a host) do not review your guest, their review for you will appear publicly. What happens after fourteen days? Click HERE to read about leaving reviews after the fourteen-day review period.
How do I hide my reviews on Airbnb?
You cannot hide reviews on Airbnb. If a review violates Airbnb's content policy, you can send a request to Airbnb to ask for that comment to be removed. Some examples of violating Airbnb policies include: threatening a bad review or asking for something in exchange for a good review, including exact location (address, street name, etc.) in a review, leaving a review without staying at the property, or flat out lying about your property- although this can be hard to prove.
For more information on hiding reviews on Airbnb click HERE
Can Airbnb hosts block guests?
Yes. If an Airbnb host no longer wants to interact with a guest, they can block them. A blocked user will not be able to send hosts messages, send reservation requests, or accept a reservation request from you.
Do hosts rate guests on Airbnb?
Yes. A host has fourteen days after a guest checks out of their property to rate that guest. Guests should make sure they follow house rules, check-in and check out at the designated times and take care of a host's property. This will ensure a good review and rating from a host. In the future, you will be less likely to be denied a reservation if you have good ratings from hosts.