**As an Amazon Associate, Rentalrecon.com earns from qualifying purchases.
Geodesic domes are a very cost effective and lucrative way to make money in the short term rental market. They're much less labor intensive than building a real house, and you probably have the skills and tools necessary to assemble one in your yard right now. So what's stopping you?
Oh, the cost? Well you're in luck! I've done the research so you don't have to. I'm going to break down the cost comparison of three major geodesic dome manufacturers to help you make an informed decision for your next investment!
How much does it cost to fully build out a geodesic home kit?
The cost varies by the size of the dome and finishings you choose, but you can expect to pay anywhere in the neighborhood of $5000-10,000 for a completed dome with basic finishes. This usually includes delivery but not assembly of the dome, however most domes can be assembled easily with a few simple tools within a day or two. If you're especially handy, you can get a dome frame for under $2000 and finish it out yourself!
Get Started with Pacific Domes
Convinced that Pacific Domes is right for you? Great choice! Click below to see how you can get started TODAY!
Pacific Domes: Our Case Study
Pacific Domes is my top choice for geodesic rental domes because of their degree of customization, well-researched specs, and the variety they offer. Their 16 foot diameter model (a popular size for dome rentals) starts at about $5500. It does take a few weeks to months to ship, so plan in advance!
This price includes the frame, cover (white vinyl with a "bay window" of clear vinyl), 1 zipper door, 4 removable windows, anchors, and an instruction and care manual. It does not include assembly or labor, but the average person should easily be able to assemble most domes around this size with a friend or two and some very basic tools.  According to their website, it can be done in as little as 2 hours!
It's also important to note that this price does NOT include a foundation or flooring of any kind, although most domes don't technically need one. This one can be anchored into the ground like a tent, and most larger sizes can to (up to a certain size). Some people choose to place a deck under the dome or use indoor/outdoor carpeting, and the costs of these will vary based on your area and local material costs. Pacific Domes offers a few pre-determined flooring options, you can check their current pricing and models HERE.
Want to see the breakdown of all the specs, features, pros and cons of each company's dome kits? Look no further, I've got you covered! Check out our top geodesic dome companies here.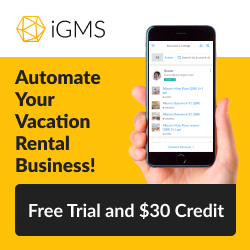 Ekodome and F Domes: Comparison
Ekodome is the most economical option on my list… technically. This is because their kits include solely the frame (and pieces required for assembly), NOT the covering for the dome. This is in contrast to the other two companies who include the covering along with window and door options as well. Their frame price for a comparable size diameter of around 16 feet is $1549 if you preorder from their website. The non-preorder price is $2149, making it less than half of Pacific Domes.
In spite of this being less convenient, it might actually be financially beneficial for the builder. You can likely source materials to cover the dome for far less than what a company would sell them to you for (remember, they mark everything up!). If you're even remotely handy, you can cut your own cover panels out of a variety of materials. Some of their suggestions are plexiglass, vinyl, or even regular wood.
F Domes is the priciest option I found, but they do cater to a more luxury crowd. Their basic 16 foot dome starts at $8042, but does include a fully enclosed, insulated, waterproof, heated and ventilated dome that works in any climate. This is the most comprehensive package I found, although Pacific Domes was close. F Domes also offers far too many customizations to get into, but you could easily end up spending double or triple the base price depending on what you add on.
Rental Recon Tip: While a lot of people might be deterred by a higher startup cost, consider what you're paying for and why. Will this higher investment make you significantly more money in the long run, and how can you ensure that you do? Work the market, don't let the market work you!
---
Check Out These Other Articles On Rental Recon:
---
What is the ROI on a geodesic dome short-term rental?
Of course this number will vary greatly on your location, the amount you invest in the dome, and so on, but generally property owners who rent out geodesic domes see a significantly higher ROI (especially up front) than owners of traditional properties.
The difference between a dome owner and a home owner is that the dome owner is not building any equity while the homeowner is. As such, the term ROI might not be an appropriate one, but it's the easiest way to describe how much money you'll make based on how much you put in!
A larger, more expensive dome does not necessarily equate to a higher ROI. This is because each individual stay will cost a lot more, cutting out some guests with lower budgets. In this case most hosts would lose a lot of volume, so they would have to make up for it by booking a lot more luxury clientele.
On the other hand, while a small dome in a backyard might not ever be rented out by a wedding party, it is certainly attractive to a couple looking for a night alone or someone visiting a new city for a few nights! It can be easier to find guests when you cast a wider net, so pricing affordably might actually pay off in the long run.
Looking for some more details? Click HERE for my full profit breakdown!
How should I market my geodesic dome on Airbnb?
Get Started with Pacific Domes
Convinced that Pacific Domes is right for you? Great choice! Click below to see how you can get started TODAY!
I would highly recommend marketing your geodesic dome both on and off Airbnb and other rental sites. Marketing can be tricky, but once you know what you're going for it's pretty simple! Creating a few free social media accounts and having a consistent look and feel to your posts is most important.
Domes are trendy and their appeal largely lies in their aesthetic, so taking great pictures is an absolute must. Better yet, offer your guests the chance to win prizes like discounts on their stays or free nights if they take pictures and post them while tagging your account or using a certain hashtag. This is free for you both, and most guests will do this anyways!
Show off both the inside and outside of the domes. The most common customer for these types of rentals is the glamper, so make sure you're showcasing the natural setting (or whatever the setting is, even if it's your backyard!) around the dome. An outside space complete with a small sitting area and some fairy lights, some nice lanterns, and even a firepit are all winners.
As far as the inside, make sure guests know what to expect. Is there plumbing? Electricity? Where can they go to the bathroom, cook, and clean up? While these aren't necessarily the most glamorous aspects of a rental, they sure are important!
Last but certainly not least, show off the sleeping arrangements. In a dome, this is usually a large bed (or two smaller ones) front and center. Ideally this will have some kind of a view, but if you aren't lucky enough to be in a super scenic location make the best of what you have. Some nice plants outside the window with a privacy fence or screen beyond them is all anyone needs for a nice special retreat.