**As an Amazon Associate, Rentalrecon.com earns from qualifying purchases.
For the past couple of months, I've been debating whether to get a new smart thermostat for my Airbnb. After doing a bunch of research, I thought I'd share what I learned.
Airbnb Smart Thermostats- Auto Learning Feature
Several of the more expensive smart thermostats, including NEST Learning, provide an auto-learning feature called Farsight that learns your schedule and then adjusts the temperature accordingly. If you have an apartment or home that you live in while renting out a room, this may be a nice option.
If you are renting out your entire home on a full-time basis, the Farsight feature probably isn't necessary, since guest behavior changes from guest to guest. And since Farsight can take more than a week to learn your temperature rhythms, it is usually not beneficial. The Nest E does not have Farsight, although it will still learn your desired temperature readings and create a schedule for you. It also costs $70-$80 less than the Nest Learning.
Google Nest Learning Thermostat – Programmable Smart Thermostat for Home
-28%
41 new from $172.00

4 used from $172.22

Free shipping
Last update was on:
Programmable smart thermostat that learns your schedule and the temperatures you like and programs itself to help you save energy and stay comfortable
Home/Away Assist automatically adjusts itself to an Eco Temperature after you leave so you don't heat or cool an empty home
Remote control lets family members change the temperature from anywhere on a phone laptop, or tablet[1]
With Energy History just check your phone to see how much energy you used and why, or use Quick View on the thermostat's display to reach Energy History, settings, or your schedule
Temperature Controls For Guests
Many smart thermostats, including the Nest line, allow for hosts to place an upper and lower range on the thermostat, via the thermostat's phone app. A pin number is needed to turn on/off the desired limits. By setting limits, the windows will stay closed and your utility bill will magically decrease.
But let's play devil's advocate just for fun. The ability to limit the temperature may be a mixed blessing. If you limit the temperature too much, you run the risk of getting a negative review from someone who likes the temp much warmer or cooler than the average guest. You'll notice that quality hotels do not limit your ability to control the temperature.
If you do intend to set limits, you may want to make this clear in your listing description and house rules, to avoid confusion or frustration by the guest. You could always note in your listing that if you need the temperature warmer or cooler than the set range, to message the host and they can adjust it remotely.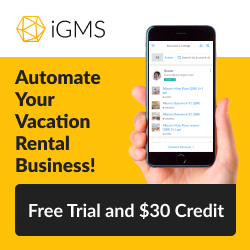 ---
Check Out Our Other Articles On Rentalrecon.com:
---
Monitor Guests Comings and Goings
Another benefit of using a smart thermostat is that you can see when a guest checks in or out via the app and occupancy sensor on the thermostat.
Thermostat Control For Multiple Airbnb Listings
If you're looking for central control over multiple Airbnb or short-term rental listings, you'll want to check out Honeywell. Unlike Echobee and Nest, you can control multiple thermostats from one app.
My old historic Airbnb is gorgeous on the eyes, but sucks heat out the walls like nobody's business! So I can appreciate the savings that a smart thermostat provides. Many of the smart thermostats provide an occupancy sensor that monitors when someone is at home or away.
The thermostat adjusts the temperature when you're away, and then adjusts the temp again when you arrive home, reducing heating and cooling costs over time. You can typically reduce your summer electric bill by about 30% and by about 10% in the winter months.
And when you decide to sell your property, your short-term rental business bottom line is leaner, creating more value to a potential buyer. This content was originally written on rentalrecon.com.
Incentives & Rebates For Your Thermostat
You'll also want to check with your local power and gas company. Many offer incentives or rebates to get you to use these cost-saving thermostats. For my situation, Idaho Power offers $75 off your smart thermostat purchase if you have it installed by a licensed contractor. They will only provide the incentive if you have an electric forced air heat system or heat pump system.