---
---
---
I have been researching and implementing new amenities into my Airbnb to provide a better guest experience.
So what are some extra Airbnb amenities that will help secure that five-star review?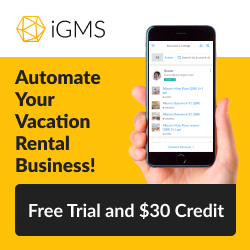 Provide amenities such as his and hers bedroom reading lights, a personalized welcome gift, fresh flowers, seasonal decorations, chalkboard with host's favorite places, USB ports in outlets and end tables, outdoor grill, hot tub, sauna, paper coffee cups, and an Amazon Echo or Google Home device.
Towel Origami
Bicycles
Corn Hole
Outdoor Grill
Wood Burning Hot Tub
Fresh Flowers or Quality Silk Flowers
Super-Fast Wi-Fi Router
Chalk Board
To-Go Coffee Cups w/ Lids
Vintage postcards
Night Light or Flashlight
Umbrella
---
Extra Airbnb Amenities for the Bedroom
His/ Hers Reading Lights:
Offering guests his and her bedroom reading lights is sure to impress guests. These can be easily mounted to the wall or headboard, and provide that little extra bit of luxury when bedtime is near.
Acegoo makes a wall mount reading light that I have mounted beside my bed. I have concealed the cord behind the headboard to give a more custom look. I wouldn't recommend the clip style, as it is not as custom.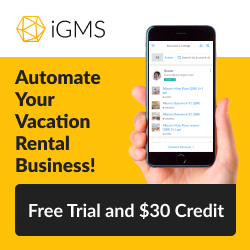 Towel Origami:
I recently ran across this cute little creature at a hotel I was staying at. I was impressed that someone took the time to make such a creation for their guests. Although I haven't implemented this at my Airbnb, it may be something I consider doing in the future. Once you or your housekeeper get the process down, I think it wouldn't take much time to make.
---
I found this towel creation on YouTube. Didn't take much time to create!:
---
---
Extra Airbnb Amenities For Your Back Yard
Fire Pit:
Nothing says vacation like a campfire. You could offer your guests a quality fire pit like this one, a bundle of firewood, all of the makings for a fire, and a little chocolate, marshmallows, and graham crackers to make s' mores. Oh and don't forget some comfy chairs!
Outdoor Lighting:
Waterproof string lights in the back yard is a great way to set a festive mood for your guests. I have my lights set to an automatic timer that turns them on for several hours each night, going off before 10 pm.
They also brighten up a dark winter night and look inviting to guests showing up to the house for the first time.
Bicycles:
Guests love to get out of their car and explore your neighborhood on foot….and by bicycle if you have some available. They don't have to be expensive, but just in good working order. You will want to make sure they have the necessary lights for evening use, a pump, and locks.
Corn Hole:
Give your guests a little back yard entertainment with a corn hole lawn set. Add a few lawn chairs, a fire pit, and some lighting for an all-out amazing back yard experience.
Outdoor Grill:
An extra Airbnb amenity such as an outdoor grill could be welcomed by guests, especially during the summer months. Make sure to list this in your listing, so guests can plan their meals accordingly.
Wood Burning Hot Tub:
---
There are many hot tub options available, including in-ground custom projects, above ground jacuzzis, and wood-burning hot tubs. A wood-burning hot tub may be a great option for a mountain cabin where wood is already being used on the premises. Wood-burning hot tubs are comprised of a wood slab side walls held together by post-tensioned cables. The kit is installed on-site by the buyer, and typically include seats, steps.
Sauna:
What better way to help your guests relax at your place than with an outdoor sauna. There are many sauna kits online that can be delivered right to your front door, un-assembled of course.
With a little outdoor mood lighting and some landscaping elements surrounding your sauna, you can create an even better experience for your guests.
---
Extra Airbnb Amenities For Your Home
Fresh Flowers (Or Quality Silk Flowers):
Fresh flowers can add an extra level of luxury to an Airbnb stay. If you need some decor with more longevity, you may consider some quality silk flowers like these. TJ Maxx has some fairly decent looking silk flower arrangements.
Super-Fast WiFi:
These days, guests expect to have exceptionally fast WiFi to run all of their programs, apps, and games. Call your internet provider and see how much it would cost to bump up to the next data range. Your guests will appreciate it.
Also, go over to speedtest.net and have your WiFi speed tested. If it's fast, take a snapshot of your speed, and post it as a photo in your listing as a selling point to potential guests.
Seasonal Decorations:
The little touches are what make for a great guest experience. So I make it a priority to put out something special for every season. This may be a beautiful poinsettia on the dining room table for Christmas, or several pumpkins on the front porch for Halloween.
Coffee Grinder:
Nothing smells better than fresh ground coffee in the morning. I recently bought a coffee grinder to compliment my other coffee amenities and guests love it! Here is the coffee grinder that I bought.
Chalk Board Noting Host's Favorite Spots:
My guests rave about my chalkboard that I hang in the bathroom, directly across from the water closet. It lists out all of my favorite restaurants, coffee shops, and destinations.
I figure this is a place where I have your undivided attention to teach you about the area. Of course, the chalkboard has been sprayed permanent, so you can't do any funny business while you're doing your business.
USB Ports In Outlets And End Tables:
There is nothing worse than a phone charging cable that won't reach the couch! So when I found these end tables with charging ports built-in, I had to have them. I've received several compliments on these end tables from guests.
USB Outlets:
Other options for charging ports include electrical outlets that have charging ports built-in. These are fairly easy to switch out with your existing outlets.
Most kits come with either an aluminum internal stove that sits in the water or an external stove with pipes for heat exchange. Keep in mind that a concrete foundation is usually required.
The downside to a wood-fired hot tub is that it takes between 1-4 hours to heat the water, depending on the outdoor temperature. Some guests may enjoy the experience of building the fire, making dinner, and then jumping in for a late-night soak. Others may not have the patience for such an endeavor. But of course, they don't have to use it in that case! Don't forget the plastic solo cups!
---
Check Out These Other Articles on Rentalrecon.com:
---
To-Go Coffee Cups With Lids:
Some paper coffee cups and plastic lids can be extremely helpful for guests who are on-the-go in the morning. I leave enough for a couple of mornings, and guests have really appreciated this extra offering.
Amazon Echo or Google Home Device:
Providing a smart device such as an Amazon Echo or Google Home device may be a welcomed amenity that guests will enjoy.
There are several helpful features that these devices offer, such as finding out a great place for dinner, getting directions to a local sports venue, getting the weather, or controlling your smart thermostat/ lighting.
You are able to play music on these smart devices, but a subscription is typically required. Hosts can put Echos in different rooms of the house to provide added flexibility for guests.
But are these devices really necessary? Well, they may provide a bigger "wow" factor for guests, potentially leading to a better review. On the other hand, you run the risk of a guest stealing the device. You would also be providing a device that is already built into every cell phone on the market.
---
For Ski Destinations:
If your short term rental is located in a ski resort town, you may consider providing your guests with a boot dryer or ski rack.
Safe:
When guests come to stay in a new town, they may not be totally comfortable with the neighborhood, or surroundings. When guests leave during the day to do their activities, they may feel more comfortable if they had a place to put their expensive belongings.
You could offer your guests a sturdy safe that can be programmed by the guest during their stay. It may give your guests peace of mind, and a better review!
Postcards:
In my Airbnb, I keep some vintage-looking postcards of my city in the desk drawer. I put a postage stamp on each one with some pens sitting close by. I like giving the guests something to discover, and it puts a smile on their face. And more than a few guests have commented what a nice touch that was.
Nightlight or Flashlight:
When guests wake up in the middle of the night, they may be a little disoriented to where they are. Giving them a lighted path to the bathroom may help them navigate through your home. You could also provide a flashlight in the bedroom nightstand.
Umbrella:
Although my city is mostly sunny year-round, there are occasional times when a rainstorm or thunderstorm hits. As an extra amenity, I offer guests an umbrella for the off-chance that they might need one. If you live in a rainy area, this may be more of an essential item.
Extra Airbnb Entertainment for Guests
How about giving your guests some retro entertainment. Add a couple classic arcade games like this awesome Pac-Man machine to your bonus room or basement.
---
Related Questions:
How To Stock An Airbnb?
You will want to provide all of the amenities that you specify in your Airbnb listing. These may include items such as fresh towels, fresh sheets, hand soap, shower soap, kitchen items, and many more. You can check out our recommended Airbnb essentials here.
You may want to leave guests items such as bottles of water, chocolates on the pillow, welcome baskets, etc. You will need to determine if any of these extras really boost your ratings.