---
**As an Amazon Associate, Rentalrecon.com earns from qualifying purchases.
Converting space into an Airbnb has become a popular way to make side money. Below I'll share with you what to consider if you decide to convert a spare bedroom into a profitable Airbnb.
How to Airbnb Your Spare Bedroom:
Provide a door lock to your spare bedroom
Provide a Secure Environment for Your Spare Bedroom
Outfit Your Spare Bedroom with the Correct Items
Address Closet Access In Your Spare Bedroom
Place A Smart TV In Your Spare Bedroom
Make Sure Your Airbnb Bedroom Is Memorable
In Your Airbnb Spare Bedroom Listing, Be Clear About What You've Got (And What You Don't)
Entice Business People To Rent Your Airbnb Bedroom
Greet Your Airbnb Guests
Provide Airbnb House Rules In Your Airbnb Listing Specific to Your Spare Bedroom
Price Your Spare Bedroom Correctly
We'll go into more detail on each of these items below. Read on…
---
1. Provide a Door Lock To Your Spare Bedroom
No one wants to stay in a room that is not secure, sleeping with one eye open or jumping at every noise. That's why it's a good idea to figure out if you will provide a traditional lock on your door (and key for your guest) or if you'd rather go high-tech by installing an electronic keypad with a key code.
So, what's the advantage of installing a keypad? Lost keys are no longer a concern. The cost may be worth it when you consider that your guest could misplace a key in the middle of the night and be unable to access the room.
---
---
2. Provide a Secure Environment for Your Spare Bedroom
Comfort and security are important to guests. When guests arrive, they may feel uncomfortable with their surroundings and new neighborhood. You can help your guests feel protected by providing them with a safe box for their valuables such as wallets, keys, or money.
Also, be sure to outfit your room with blinds or thick curtains so that guests can feel comfortable changing clothes in this space.
The door should be solid and secure. If you have a door with glass, it should be etched, or provide a curtain to provide privacy for your guest.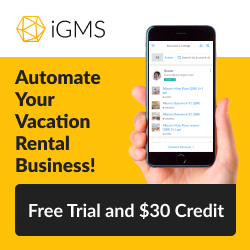 ---
3. Outfit Your Spare Bedroom with the Correct Items
Think about what your guest would need if away from home. You can offer convenient and practical items that your guests might not have had room to bring in their luggage, like:
A dual USB charging station for their devices
Extra pillows and blankets
An alarm clock
Cups, plastic ware (or silverware if your room is fancy), a plate or two
Napkins (for a midnight snack or sticky hands)
A coffee maker for one or two guests, ground coffee, and some creamer/sugar
Toiletry items (a toothbrush, toothpaste, make-up remover, etc.)
A reading light for the bed's headboard
---
4. Address Closet Access In Your Spare Bedroom
Decide whether you will offer closet space to your guests. If so, make sure you remove your private items from the closet so that guests don't feel like they're infringing upon your space.
If you simply can't part with the closet space, install a lock so that guests know it is not usable space and offer a luggage rack or bench for their convenience.
---
5. Place A Smart TV In Your Spare Bedroom
In today's world, TV is a necessity. Most- if not all- of your guests will expect to be able to relax, rest their legs, and watch a show or two. You can save space by purchasing an affordable TV mount instead of taking up valuable dresser space.
Also, if your TV has smart capabilities, consider purchasing a Netflix or Hulu account for your guests. Or, offer to let guests sign in to their own subscription services during their stay so they can stay up-to-date on their favorite shows.
---
6. Make Sure Your Airbnb Bedroom Is Memorable
Simple touches can take a room from mediocre to memorable. Add decorations that go with the local culture, or provide a sweet treat from a local bakery. Make sure your guests know that their stay matters to you by going the extra mile.
---
7. In Your Airbnb Spare Bedroom Listing, Be Clear About What You've Got (And What You Don't)
Make sure you write a detailed listing regarding what amenities your room has, and which ones it does not. Here are some questions you should address:
Will you provide breakfast for your guests?
Is there a private bathroom attached to the room or will your guest need to share a bathroom?
Is there closet space?
How many people can comfortably stay in your space? Be clear about bed-space and the maximum occupancy for your room.
Will they be able to cook or will they have to eat out?
Does your room have a microwave or mini-fridge?
Will there be other people staying at your home other than your guests and the host? Don't surprise your guests with a random, unexpected guest. Be clear and upfront about whether you're renting out other rooms and how many other people could be staying at the home.
---
8. Entice Business People To Rent Your Airbnb Bedroom
Some of your guests may be in town for business, so you may want to provide an area for your guests to get some work done. Here are some amenities to add to make business people feel welcome and get the most out of your space:
A small desk with a comfortable chair
Wifi access- it's hard to get much work done these days without internet access
Free breakfast- since business travelers are on the clock, they may not have time to grab breakfast from a local restaurant. Consider offering a simple, quick breakfast for business travelers so they can get back to work
---
9. Greet Your Airbnb Guests
Upon arriving at your home, guests will need a lay of the land and a few clarifications if things are going to run smoothly. Give guests a tour of the shared space, explain what they have access to and what they don't, and welcome them to the room they'll be renting.
Keep it lighthearted and welcoming, but be sure to cover all of the important details (like house rules or expectations) right away so that everyone is on the same page. Offer your guests a gift of welcome, like a small bottle of wine or a sweet treat.
---
10. Provide Airbnb House Rules In Your Airbnb Listing Specific to Your Spare Bedroom
Clearly explain shared and off-limits areas

Is the fridge fair game?
What about the hall bathroom? If there is not a private bathroom attached to your guest's room, point them to the shared bathroom and show them where towels and toiletries are located, if needed.
Can guests use the washer and dryer?
Is the living room a common area for your guests to use?

Specify times that you'll be using shared space or times that guests are allowed to do so. That way you don't feel like your own space has been invaded.
Discuss quiet hours. You won't regret making this rule clear.
Discuss rules for smoking. Do you allow smoking at your house? If so, where is an acceptable place to smoke?
Remind guests of check-in and check-out times. Be firm about these rules for your own sanity's sake.
Remind guests of the maximum occupancy rule that you've stated in your listing.
---
Check Out These Other Rental Recon Articles:
---
11. Price Your Spare Bedroom Correctly
You may be wondering how to come up with a nightly price for your Airbnb room. Some aspects to consider when pricing are:
The neighborhood- Do you live in a desirable area? Will guests pay more to stay there? Are you located near any tourist attractions?
The uniqueness of your room- What makes your room different? In your listing, explain to your guests why staying in your Airbnb is better than the competition. Tell them what makes your room special or unique.
Check out the competition (specifically for your neighborhood or surrounding area).
Compare your pricing with local boutique hotels or bed and breakfasts.
---
Final Thoughts
Renting out a room in your home is a chance for you to learn about people from all different walks of life. Even though there's a lot to think about when converting your room into an Airbnb, there are so many benefits.
You get to welcome people into your life for a short time, and both you and your guests' lives can be enriched from these interactions. Perspective is everything: keep in mind that it's not just a business transaction but also a chance to learn and grow. Happy hosting!
---
Related Questions:
What Should I Do If My Whole House Is Controlled By One Thermostat?
Most houses don't have separate thermostats in each room, so this is definitely a problem you could run into. The last thing you'd want is for your guests to be drenched in sweat while your room is cool and comfortable. Here are some tips to deal with this issue:
Sleep in the room to see if it is comfortable- do this before you ever host, so you can figure out what your guest might experience.
Tell your guests ahead of time the thermostat is shared, and then allow your guests access to it if they're ever uncomfortable. If you're concerned about high electricity bills, give your guest a range to stay inside (let's say 65-70 degrees- you can decide which range fits best for your home). Or, give them free rein to change the temp to whatever they want.
If you're uncomfortable with your guests having access to your thermostat, you could always be clear in the listing that you control the temperature, and let them know about your typical temperature range. You could also provide your guest with a ceiling or box fan.
Another option is to place a heater in each room that you rent so that your guest can control the room's temperature during those winter months.
Are You Thinking About Airbnb'ing More Than One Spare Bedroom In Your Home?
Maybe you've got a gigantic place, and you want to rent out more than just one room at a time. This is totally doable, and you could make some good money, but there are some things you would want to take into consideration before you list those extra rooms.
The more rooms you rent out, the harder it is to manage your guests' needs and comfort.
You'll definitely need someone on-site to manage different reservations and arrivals.
Your time at your home might feel more like time at work. Consider how much time you'll have to relax and spend time with your family.
Please share this article on Twitter, LinkedIn, Pinterest, or Facebook!