---
**As an Amazon Associate, Rentalrecon.com earns from qualifying purchases.
I have been doing a bunch of research on window blind options for my Airbnb.  I thought I'd share what I found.
Window blinds for your Airbnb should have the following:
Cordless blinds conforming to CPSC child safety guidelines
Blackout curtains for bedrooms
Light filtering curtains for kitchen, dining, and bathroom
Top-down/ bottom up curtains for bedrooms and bathrooms
Fabric accordion or cellular shades
I'll go into more detail below on these different recommendations.  Depending on the size of your home, blinds can be an expensive investment.  When it comes to your short term rental, getting the right blinds can help in providing a better guest experience. 
---
---
Cut The Cord- Or Just Go Buy Cordless Airbnb Blinds
In my Airbnb, I have been restricting children from staying at home.  But I'm still concerned with visitors potentially bringing over small children without my knowledge.  And although child strangulation by window blind cords are rare, I personally don't want that potential liability. 
---
Check Out Our Other Articles On Rentalrecon.com: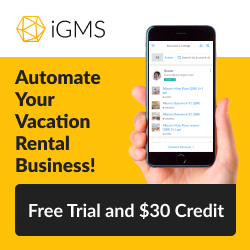 ---
Per the CPSC (Consumer Product Safety Commission) website found here,  "After December 15, 2018, products that consumers can pick up in a retail store or order online as ready-made will not contain hazardous cords if the product is compliant with the ANSI/WCMA A100.1-2018 standard. Consumers should look for window coverings that comply with the new voluntary standard."  So when I was looking for new window blinds, cordless was at the top of my must-have list.
Cordless blinds are straight forward to operate.  You simply pull up the bottom portion of the window to the desired height.  There may be some dirt build-up from hands on your blinds, but it should be minor. This content was originally written on rentalrecon.com.  
Black Out Blinds- A Must Have For Your Home
You can find the blinds that I purchased here.
During two of my recent stays, I have had guests complain about light coming into the bedroom from my entry porch light.  Luckily, my reviews didn't suffer, but I did add this criteria to my list of must-have items for my next set of blinds.  Essentially, blackout blinds are opaque material put inside the blinds that block out sunlight, even during the day.
Please share this article on Twitter, LinkedIn, Pinterest, or Facebook!