Last Updated on June 2, 2023 by Rental Recon
How to Create Vacation Rental Logos
Establishing a strong brand identity is crucial for vacation rental property owners to attract guests and stand out in the market. One effective way to achieve this is by creating a professional vacation rental logo.
In this comprehensive guide, we will walk you through the process of designing a captivating logo for your vacation rental business using Canva. With step-by-step instructions, helpful tips, and screenshots, you'll be able to craft a visually appealing, professional logo, that reflects your company's unique personality.
The Importance of a Vacation Rental Logo
A well-designed logo serves as a visual representation of your brand. Professionally crafted vacation rental logos create a memorable and cohesive brand image, making connecting potential guests with your vacation rental property easier.
It also helps you stand out amongst the competition on rental property apps such as VRBO and Airbnb.
Getting Started with Canva
Canva is a user-friendly graphic design tool perfect for beginners looking to design a Vacation Rental Property logo.
Sign up for a free Canva account and begin to explore the platform's features and templates.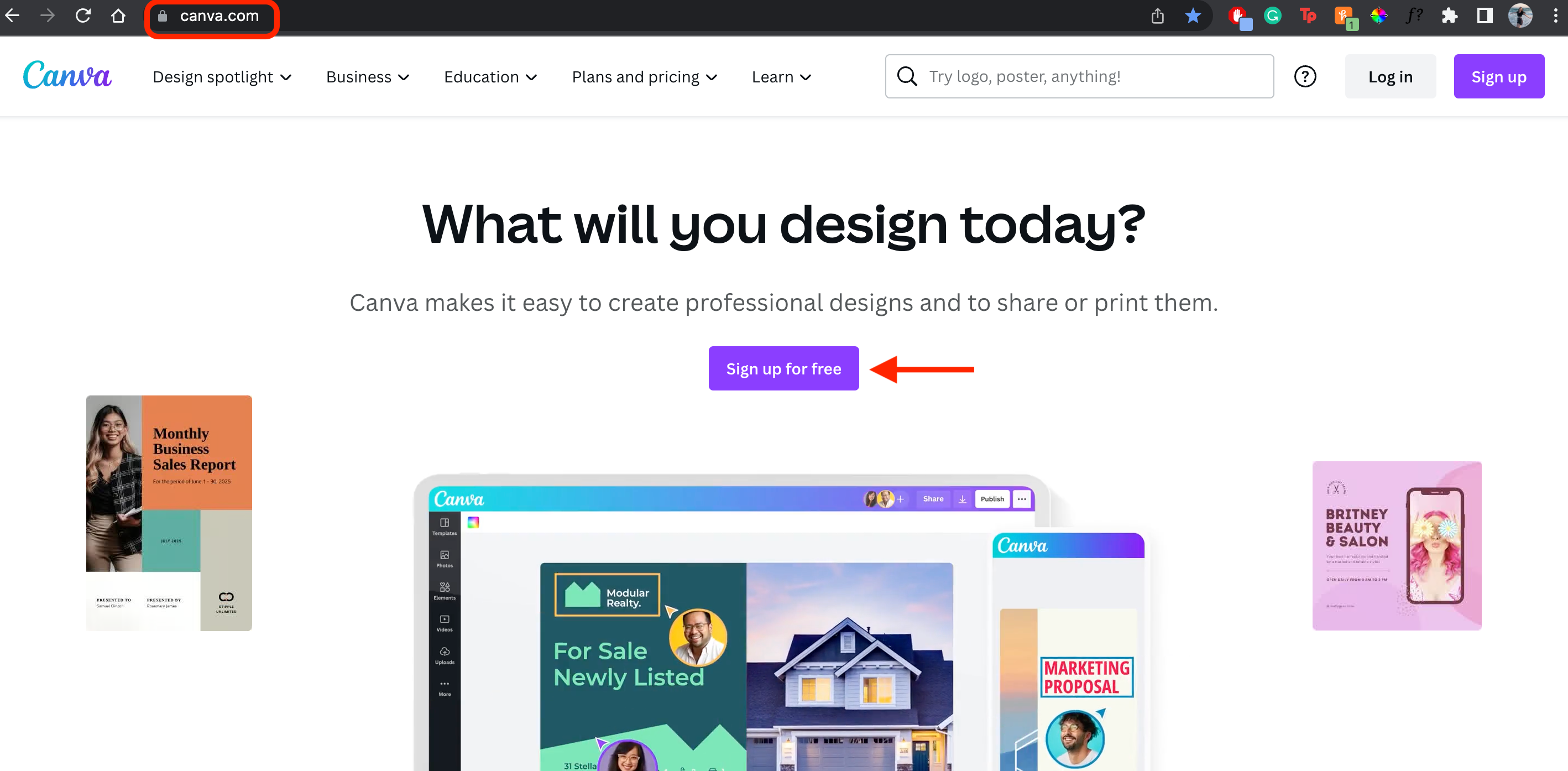 Good Vacation Rental Logo Design Considerations
Before diving into the logo creation process, it's important to consider a few key aspects that will shape your logo's visual appeal and effectiveness.
Conceptualize Your Vacation Rental Business Identity
First, you'll want to reflect on the unique features, theme, and style of your vacation rental property.
Consider the target audience, the industry, the property's location, and the desired brand personality. This will help you create a logo that resonates with your potential guests.
For example, if your vacation rental is located near a beach, you might consider incorporating beach-related elements into your logo.
Select Appropriate Colors
Choose colors that align with your property's ambiance and desired brand image. Bright and vibrant colors can convey excitement and adventure, while soothing hues create a sense of relaxation.
Experiment with different color combinations to find the perfect palette that represents your vacation rental property effectively.
Choose Font Styles
Fonts have personalities of their own and contribute to the overall look and feel of your logo.
Select fonts that align with your property's character and target audience. Elegant scripts may work well for upscale vacation rentals, while bold and modern fonts can be suitable for trendy and urban properties.
Ensure that the selected fonts are legible and reflect the desired brand image.
Crafting Your Own Vacation Rental Logo in Canva (Step-by-Step Guide)
Now that you have a solid foundation, it's time to create your vacation rental property's logo using Canva.
Step 1: Log in to your Canva account to create a new design.
Click on the "Create a design" button on the top of the homepage on your dashboard and navigate to "Logo". This will open up a 500 x 500-pixel document for you.

Step 2: Choose a Logo Template
Canva offers numerous pre-designed logo templates specifically designed for vacation rentals.
Use the search bar in the design tab to find templates that resonate with your property's theme, and search "Vacation Rental Logos" to find related templates.
Then, browse through the options before choosing a design that works for you.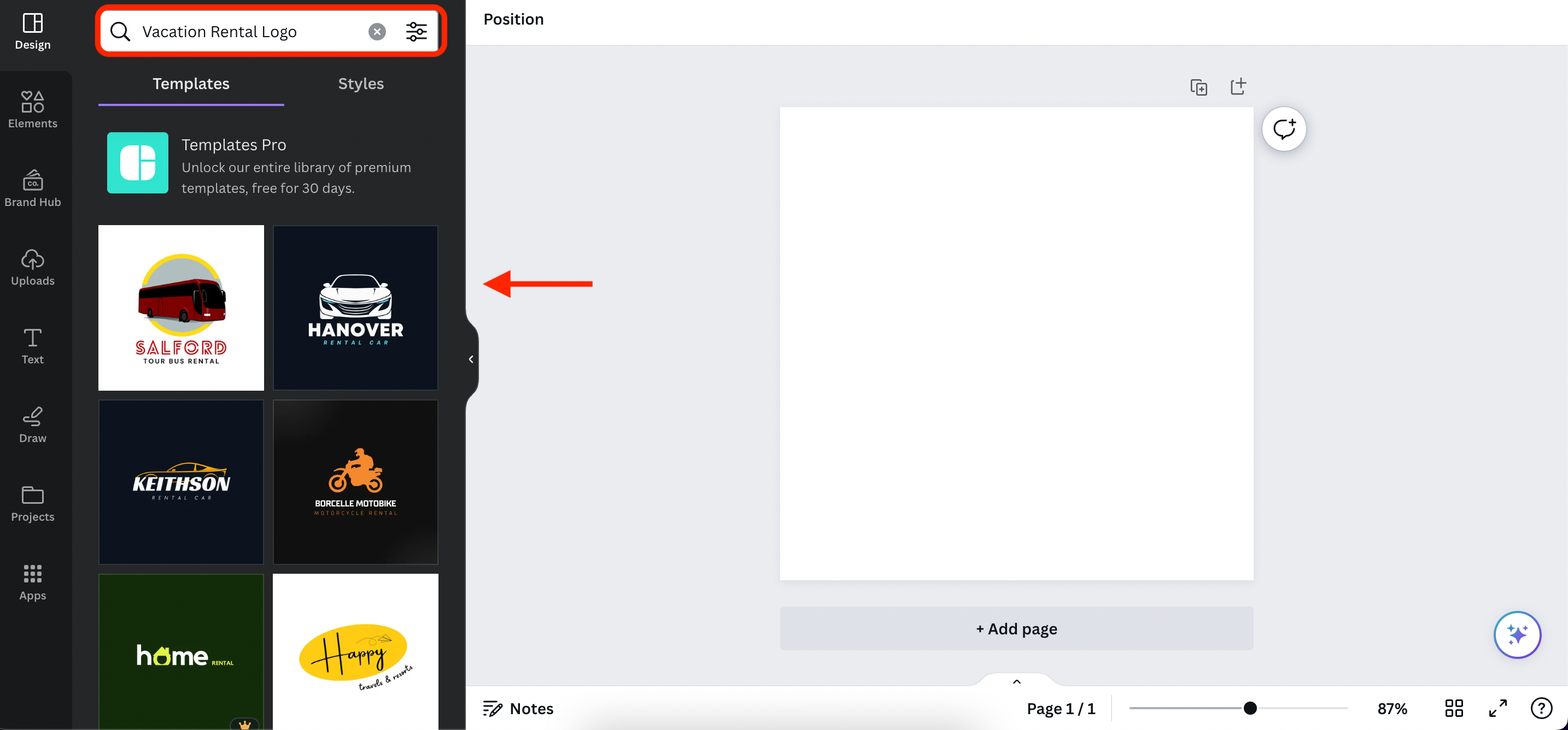 Step 3: Customize Your Logo
Once you've selected a template, you can modify it to reflect your brand identity. Replace the placeholder text with your property's name and tagline.
Experiment with different fonts, sizes, and colors until you achieve a visually appealing combination that aligns with your vacation rental property.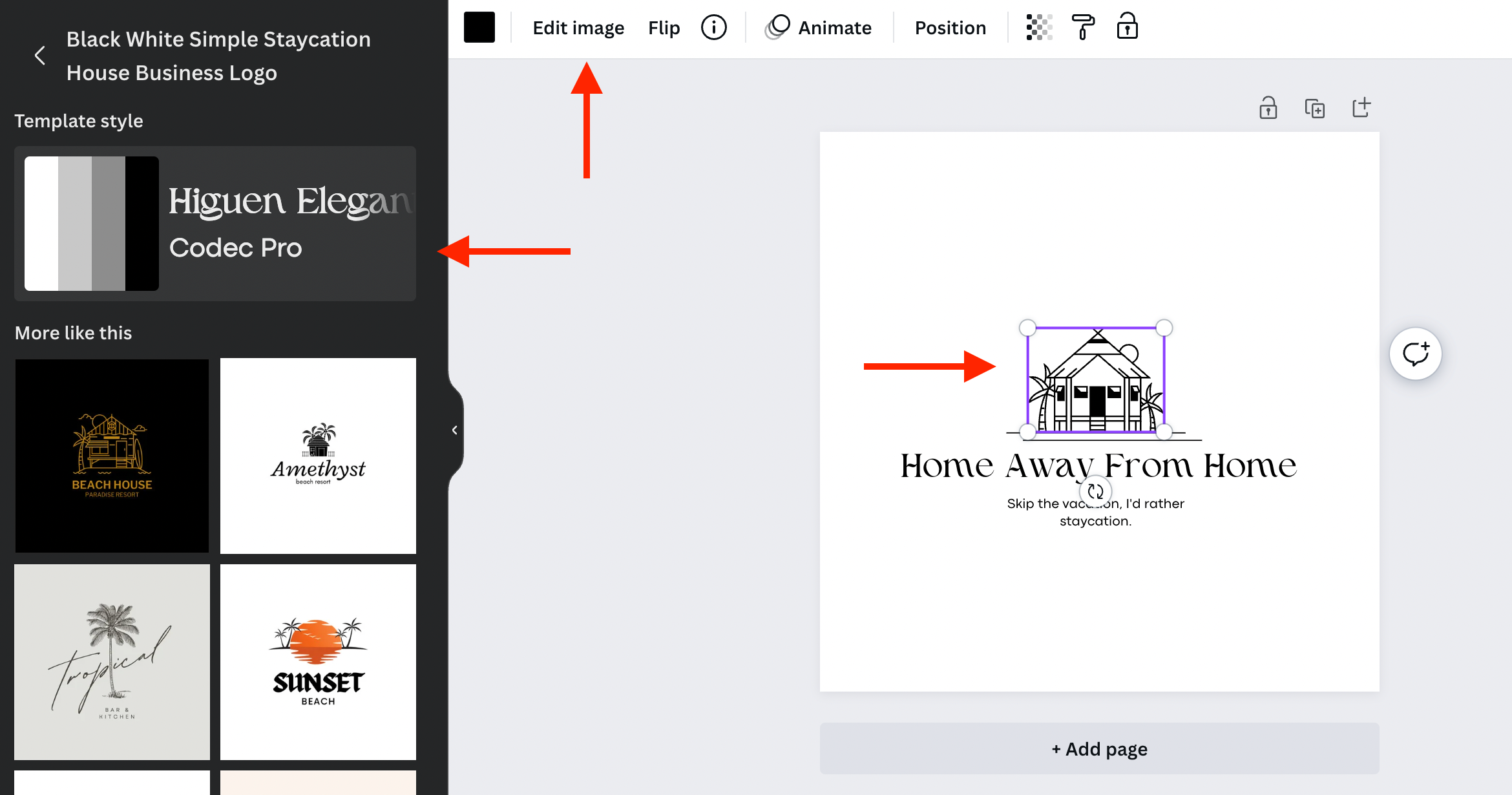 Step 4: Incorporate Relevant Graphics
Canva provides an extensive library of icons, illustrations, and images.
In the "Elements" tab, use the search back to search for keywords like "beach," "mountain," or "cityscape" to find suitable visuals that represent your vacation rental property effectively.
Select "Graphics" to see logo-style images that might help complete your design.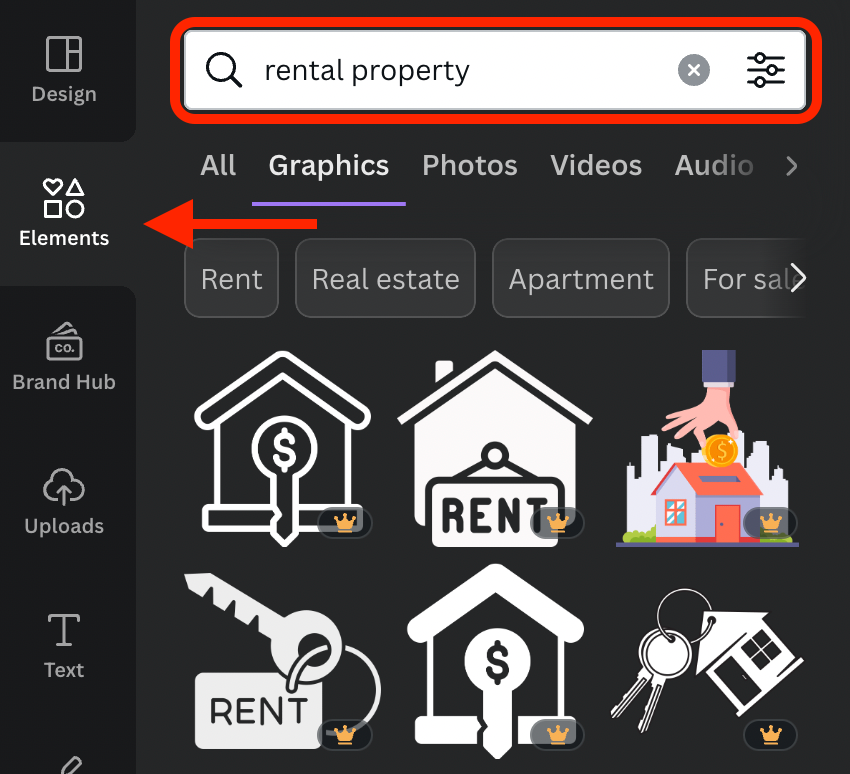 Step 5: Align and Proportion
Pay attention to the alignment and proportion of all the elements in your logo.
When you click and drag different elements, you will see purple lines and numbers that pop up allowing you to space each element equally.
Ensure that elements are properly spaced, and the overall composition is visually appealing. Aligning and proportioning elements create a sense of harmony and professionalism in your logo.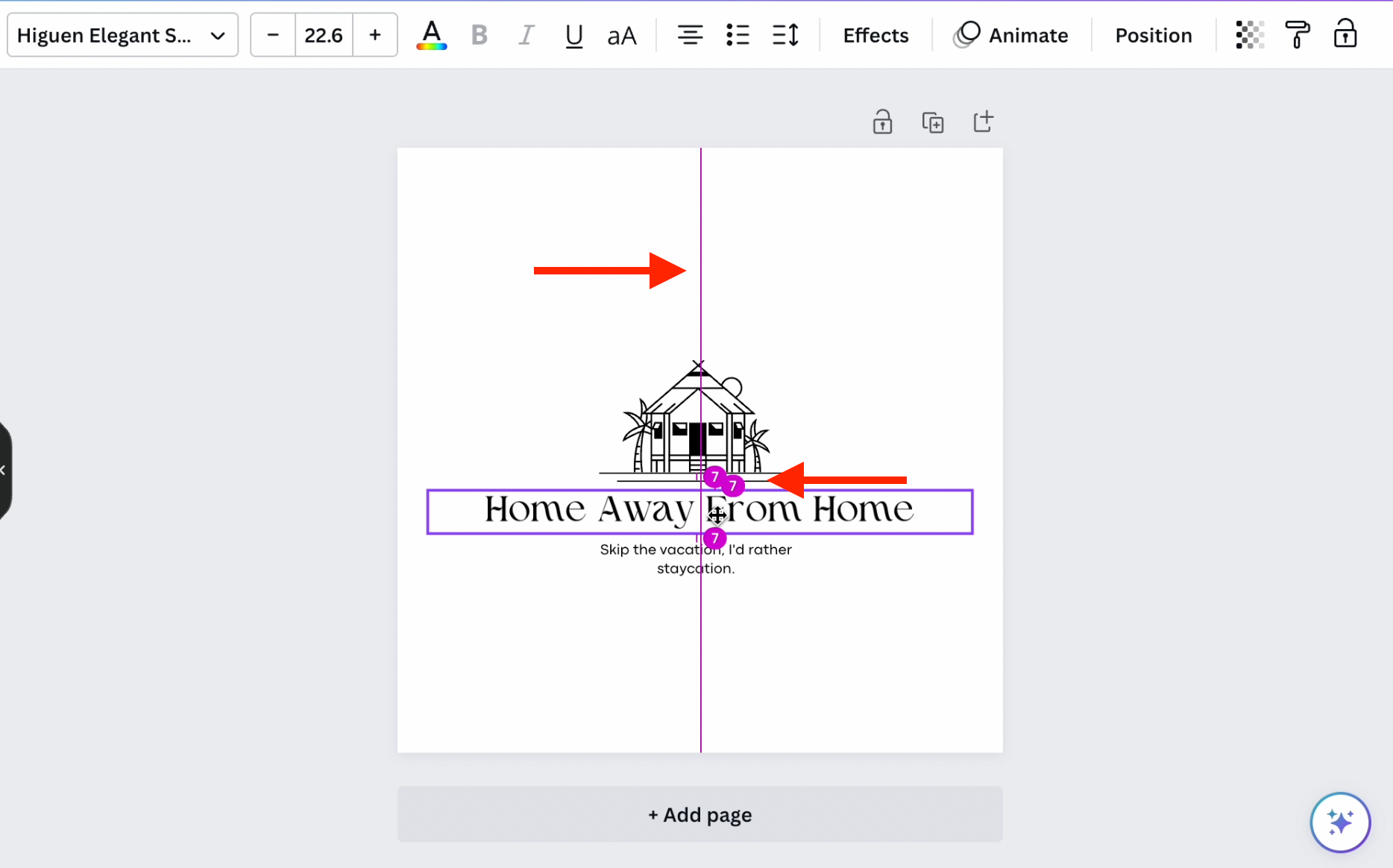 Step 6: Experiment with Layouts and Color Variations
Canva allows you to create multiple variations of your logo by exploring different icon layouts and color schemes. This step is crucial for finding the most visually appealing combination.
Hover over the template styles section to shuffle between different color combinations.
Experiment with different arrangements of elements and color palettes to create a logo that captures the essence of your vacation rental property effectively.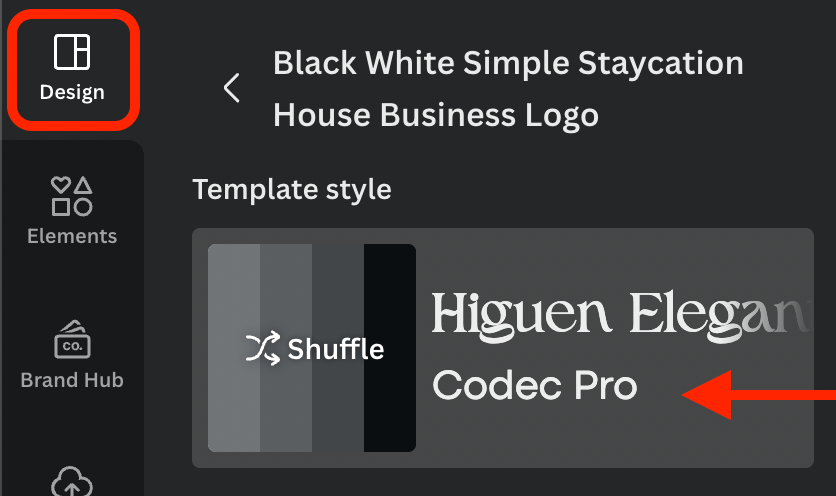 Step 7: Seek Feedback
Canva allows for easy collaboration and sharing of your design.
Once you have created a few free logo design options, it's beneficial to seek feedback from trusted individuals. Share your logo designs with friends, family, or fellow vacation rental property owners to gather different perspectives.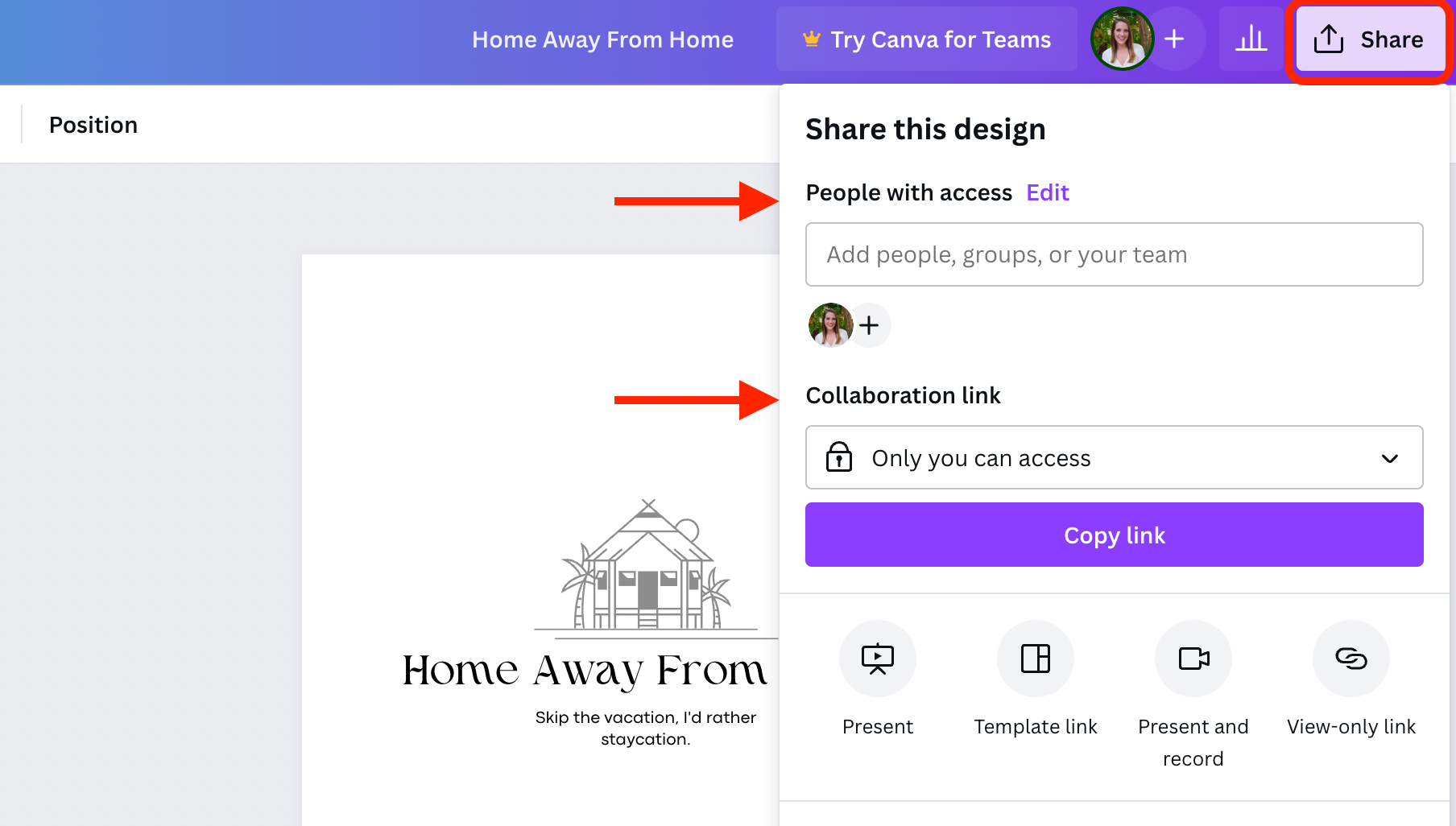 Step 8: Download Your Logo
When you are satisfied with your logo design, it's time to finalize and download it. Canva offers various file formats suitable for both digital and print use. Choose a high-resolution file to ensure your logo looks crisp and professional across different mediums. Save your logo in formats such as PNG or SVG for versatile usage.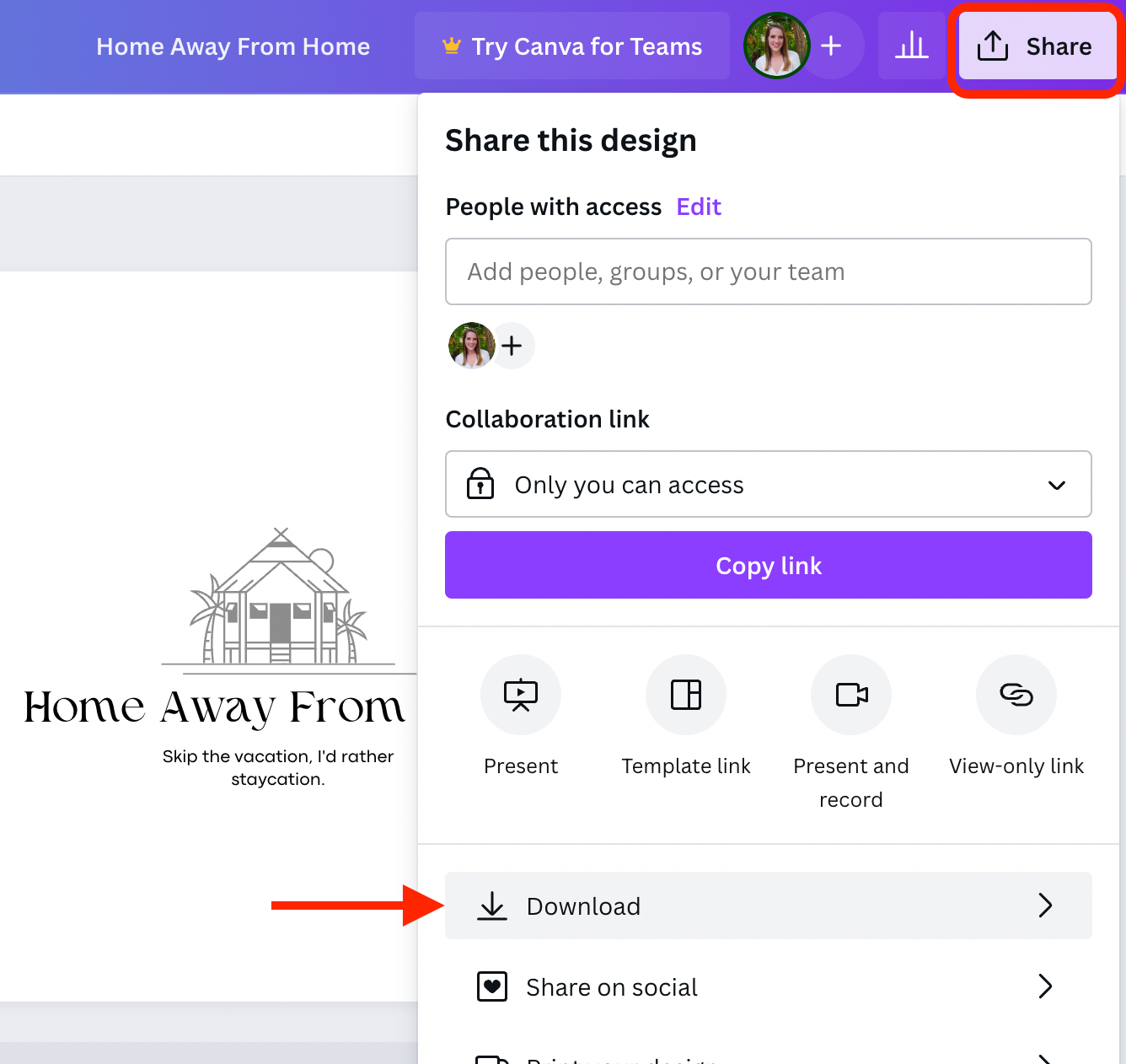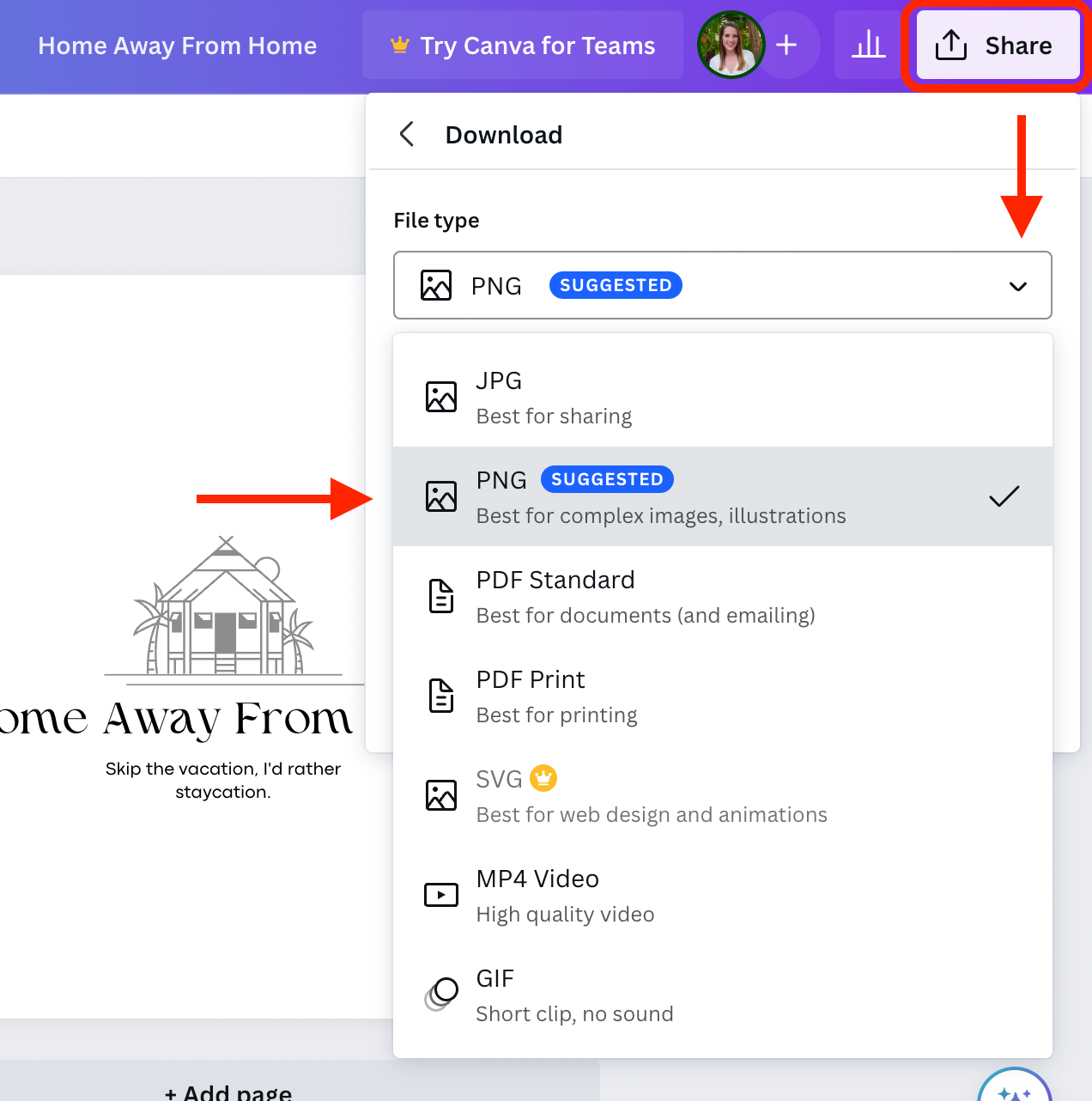 Additional Tips for Successful Vacation Rental Logos
To ensure the success of your vacation rental property's logo, consider the following additional tips:
Keep it Simple
Avoid cluttering your logo with too many elements. Your company name should be clear. Focus on the key elements that represent your vacation rental property effectively.
Ensure Scalability
Design your logo in a vector format to ensure it can be scaled without losing quality. This allows you to use it on different platforms, from websites to promotional materials. A scalable logo ensures your brand remains consistent and visually appealing across various mediums.
Consistency is Key
Once you have your vacation rental logo, use it consistently across all marketing materials, including your property's website, social media pages, and print collateral. Consistent branding enhances recognition and reinforces your vacation rental property's identity. Maintain the same logo across different platforms to build a strong brand presence.
Using Canva's Advanced Features for Logo Design
Here are some additional tools and techniques you can use to enhance your good vacation rental logo:
Transparency and Opacity
Adjusting the transparency and opacity of elements in your logo can add a sense of depth and layering. This technique is particularly useful when combining multiple elements or overlapping text and graphics.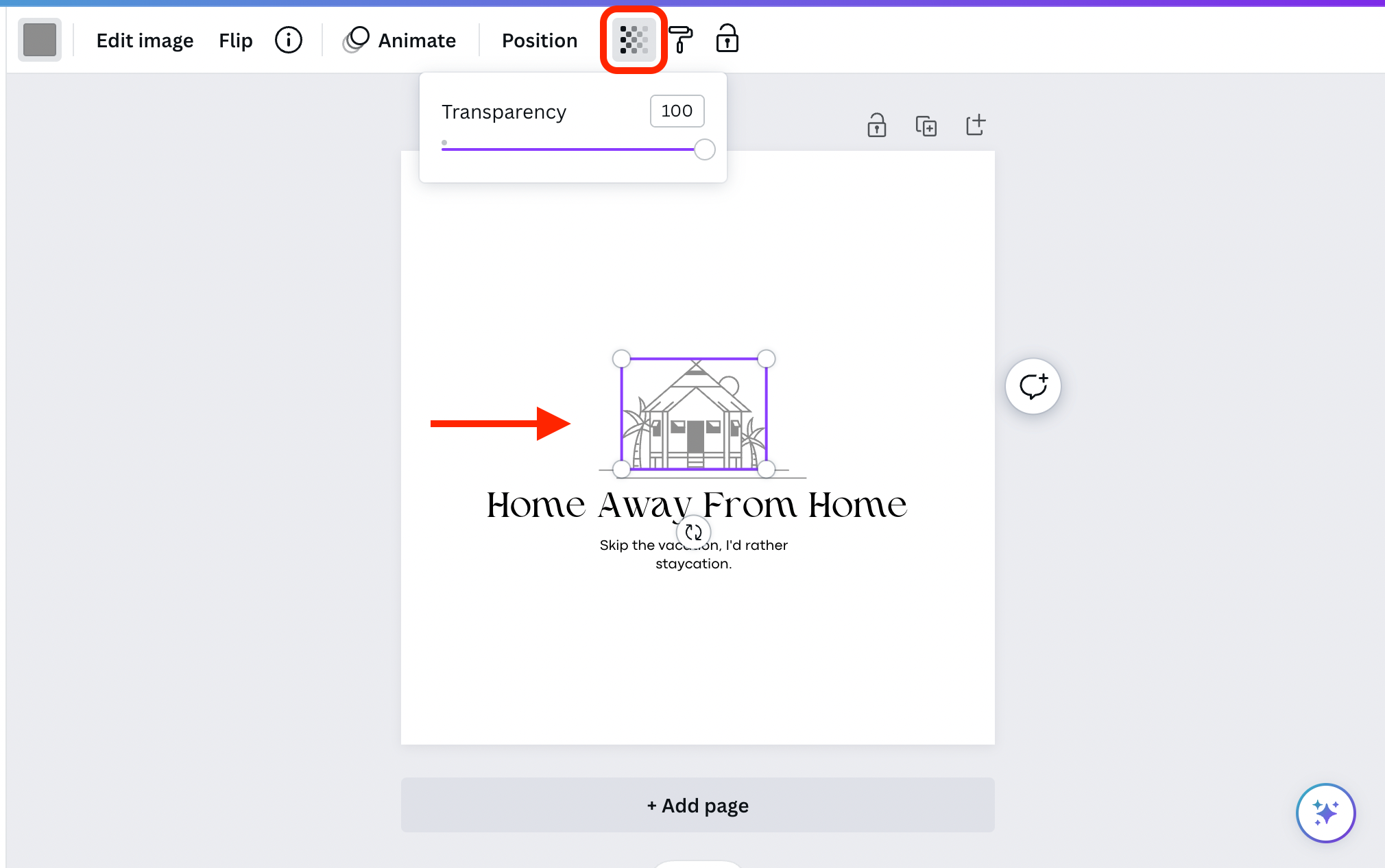 Typography Effects
Canva offers a range of typography effects that can elevate your logo design. Experiment with effects like shadows, outlines, or gradients on your logo text to make it more visually striking. However, ensure that the effects you apply maintain readability and clarity.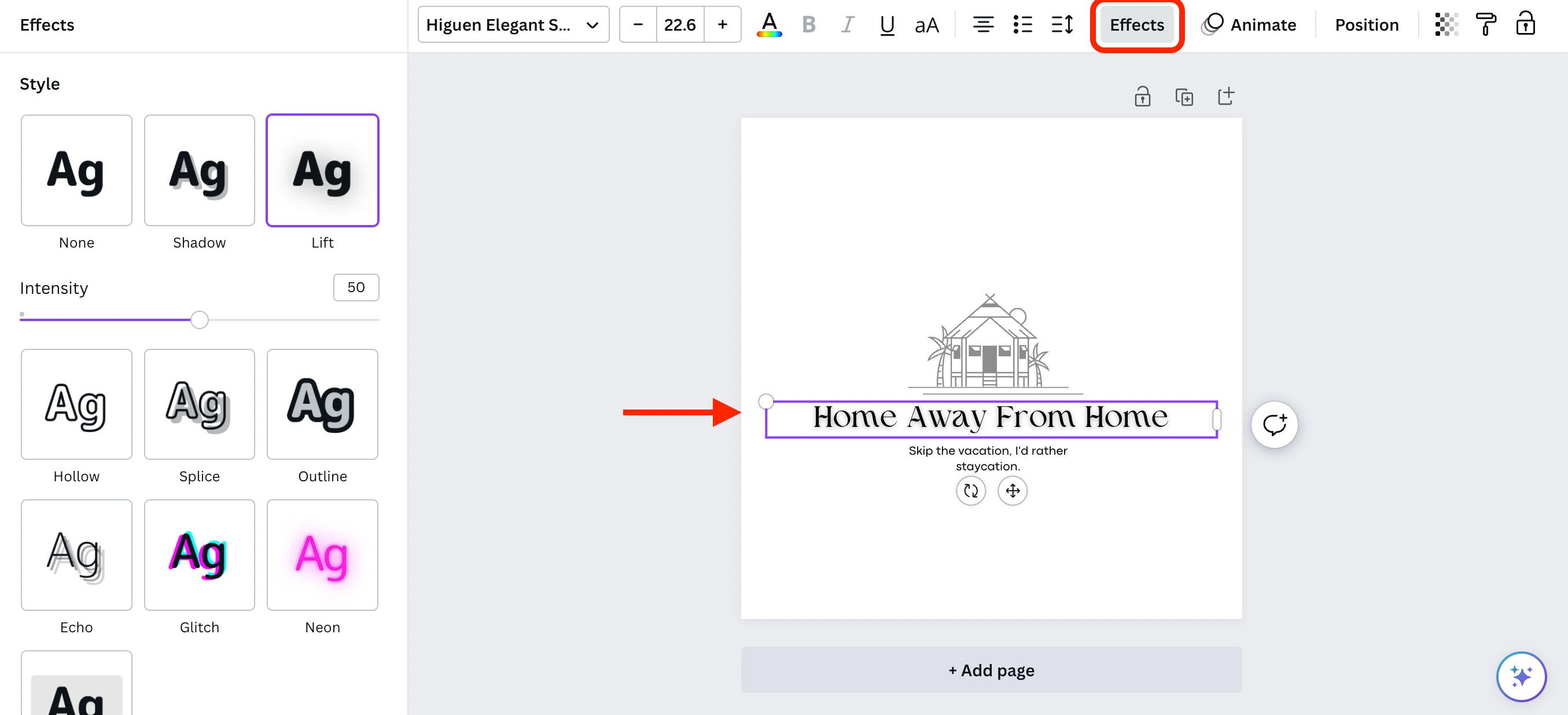 Brand Kit
Canva's Brand Kit feature allows you to store and access your brand colors, fonts, and logo assets in one place. By utilizing the Brand Kit, you can maintain consistency throughout your marketing materials, ensuring that your vacation rental is always represented accurately.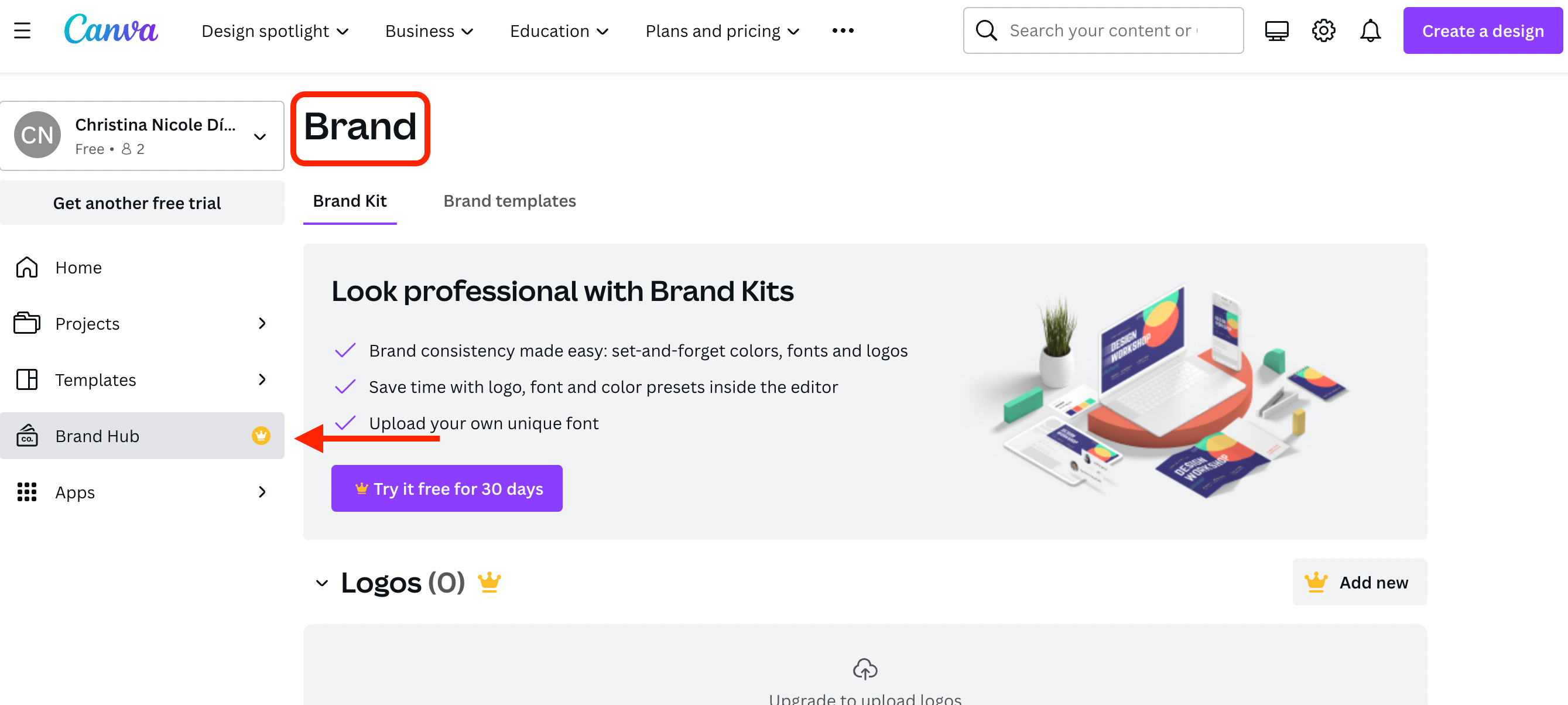 Conclusion
By following the step-by-step guide and utilizing Canva's advanced features you can build a visually appealing vacation rental logo that enhances your vacation rental property's brand identity.
Remember, a good logo is an investment in your property's growth. A well-designed logo sets your vacation rental apart from the competition, attracts potential guests, and fosters a strong connection with customers and your target audience.
Want to learn more about managing your own vacation rental business? Check out our article comparing Hostaway vs. Guesty…>>