Airbnb Insurance Providers 2022: Our Top 5 Options For Hosts
---
**As an Amazon Associate, Rentalrecon.com earns from qualifying purchases.
I was recently looking for an Airbnb insurance provider for one of my short-term rentals.  I did some research to determine what was available and came up with several great options for hosts.
Here are the Top 5 Airbnb Insurance Providers for Hosts:
Proper Insurance- Dedicated Vacation Rental Insurance
Short Term Rental Insurance for Hosts. Get Your 5-Minute Quote Now! Just Click the Red Button....>>
---
When I was looking for an Airbnb insurance provider, I got quotes from these companies, and I have provided the comparison chart below. The same property information was given to each provider.
This quote was for a 2 bed/ 1 bath stick framed home on a standard lot with a small detached garage. The quote was for part-time owner occupancy and part-time Airbnb/ VRBO rental.
The liability limits, personal injury limits and deductibles were the same (or very close to same) for each quote. Please keep in mind that each company covers different items, so make sure to read through your quote. Although the price may vary, the provider may offer better coverage.
---
| | | | |
| --- | --- | --- | --- |
| Insurance Company: | Commercial Liability: | Personal Liability: | Quoted Rate-Taxes Included: |
| Proper Insurance: | $1,000,000/ $2,000,000 | $1,000,000 | $1,574.00 Yearly |
| CBIZ: | $1,000,000/ $2,000,000 | $1,000,000/ $2,000,000 | $1,574.88 Yearly |
| Slice (Via Progressive): | $2,000,000 | $2,000,000 | $5.75 Per Night |
---
I'll outline what I found out about each of these companies below, and also provide some valuable information on the pitfalls of standard homeowners insurance and Airbnb's Host Protection Insurance.
Standard Homeowners Insurance:
Let's cover standard home insurance first. Most standard homeowners insurance policies carry a "business pursuits exclusion," essentially voiding any related claims if your home is used as a business.
Many insurers will actually terminate your policy immediately upon hearing you are considering using your home as a short term rental business. So be careful!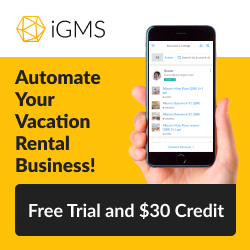 That leaves us Airbnb'ers in a tough spot. How do we run a business out of our primary residence and still be covered? Read on to get more information on my top 5 insurance companies for short-term rentals.
My List Of Short Term Rental Insurance Carriers:
1. Proper Insurance
Proper is a tailored insurance policy specifically for short-term rentals, formally classified as a commercial policy. Similar to CBIZ, Proper's policy completely replaces your standard homeowner's policy. Proper utilizes policies through Lloyds of London, and Proper was started from employees at CBIZ.
Proper is a premium short-term rental insurance, and you definitely get what you pay for. Their policies even cover attorneys fees if needed during a claim.
Check out our in-depth review of Proper Insurance here.
---
2. CBIZ Insurance Services, Inc.
CBIZ provides commercial short-term rental insurance through Tudor. They were the first to offer short-term rental coverage, seeing that no other companies provided this type of insurance. In addition, they are a publicly traded company, offering more stability for their customers.
Their policies are designed for guest stays from 1 day up to six months. CBIZ insurance completely replaces your standard homeowner's policy, providing full coverage during a guests stay, during times when the home is vacant or occupied by the homeowner.
CBIZ's insurance policies are also crafted to allow hosts the option of providing guests with one bottle of wine/ champagne, or a six-pack of beer.
Take a look at our article where we compare Proper Insurance VS. CBIZ here.
3. Slice Insurance
www.Slice.is is on-demand insurance for your short-term rental, supplementing standard homeowners insurance. Once your guest's dates are established, use Slice's app to turn on insurance for those days, then turn it off after guests leave.
This could be a good coverage option for hosts who rent their home on a sporadic basis when more consistent coverage like Proper Insurance isn't needed.
The average nightly insurance rates are $6.00-$8.00. Slice provides up to $2 million dollars in bodily injury or property damage that occurs during a guest's stay. They cover personal property, detached structures on the property, and costs for living arrangements while repairs are made. In addition, they can also cover extra items like:
Accidental Breakage of Valuable Articles
Excessive Use of Utilities
Infestation Coverage
Legal Expense Coverage
Property of Guests
Accidental Damage of Electronics
Hospital and Medical Expenses
Identity Fraud Expenses
Citations, Fines & Penalties
Rental Interruption Coverage
The standard deductible is $1,000 but the services itemized above don't have a deductible.
4. Safely Insurance
Safely provides premises and liability insurance for homeowners. They also provide liability coverage for the property manager, guests personal property, and provide background checks for guests staying in your home.
Costs range from $30-$50 per stay, depending on coverage. This cost could be woven into your cleaning fee, or by boosting nightly rates. They are also compiling a list of "bad guests" so homeowners can be alerted even if the background check comes back clean.
5. Safeco Insurance Company
During my insurance search, I reached out to a local insurance broker who was able to locate a policy through Safeco Insurance Company. Their standard policy does not exclude the home being used part-time as a short-term rental.
The policy was only a couple hundred dollars more than my current policy which was rather surprising.
It does require the homeowner to be living in the home part-time, which worked for my situation. If I decide to move out and use my home solely as a short-term rental, I would need to switch over to Safeco's commercial policy for rental properties.
Proper Insurance- Dedicated Vacation Rental Insurance
Short Term Rental Insurance for Hosts. Get Your 5-Minute Quote Now! Just Click the Red Button....>>
---
Check Out These Other Rental Recon Articles:
---
Related Questions:
Are You Protected On Airbnb?:
Airbnb provides every host with their Airbnb Host Protection Insurance. As stated on their website, their policy covers "primary liability coverage of up to $1 million USD per occurrence, in the event of third-party claims of bodily injury or property damage."
This is third-party liability insurance, provided by Airbnb, which covers the landlord when they are named in a lawsuit.
Airbnb's insurance does not cover:
Loss Of Earnings
Damage or injury from something caused intentionally (not an accident)
Property damage due to pollution or mold
But many hosts who have relied solely on this policy for liability protection have been denied claims, leaving them with thousands of dollars in repairs or legal fees.
Airbnb's host insurance does not cover the host's house, which is what lenders require. Hosts are turning to other ways to ensure their property. This content was originally written on rentalrecon.com.
Additional Umbrella Insurance Coverage For Airbnbs:
An additional umbrella policy may be a wise decision if you are going with a company similar to Safeco. You should talk to your insurance agent about potentially adding on an additional umbrella policy of 1-2 million dollars. This would cover unforeseen mishaps that may take place by guests in or on your property, where your primary insurance may fall short.
For my small home, I went with a one million dollar liability policy through Travelers. The more robust policy may be a better fit for your situation if your property is quite large or has amenities such as a pool, hot tub, trampoline, or treehouse.