---
---
**As an Amazon Associate, Rentalrecon.com earns from qualifying purchases.
As an Airbnb Superhost, I'm constantly looking for ways to utilize space more efficiently and boost my bed count giving guests more "bang for their buck." This is a great way to expand the type of getaways your space can be used for and will bring on a plethora of recommendations and good reviews! So I did my research and set out to find the best of the best keeping cost and usefulness in mind.
What are the best Airbnb bunk beds for hosts?:
So which one of these beds will fit your space perfectly? Learn more below about each of our picks, giving more details as to why we selected these picks for your Airbnb.
1.Twin-Over-Full Bunk Bed, Solid Wood Bed Frame by Harper & Bright Designs
This twin over full bed design is 6' 7" in length and is made from sturdy wood with multiple choices in finishes including walnut, espresso, and white. It's aesthetically pleasing and increases your bed count without sacrificing the larger full bed at the bottom. 
This is one of the cheaper options while maintaining the quality you'd want to keep in your space. While assembly may take a little longer, customers accolade the company on the strength of the long-lasting bunks and love the option to remove the top bunk to create two separate units. No box spring is required for this frame, and there are two storage drawers underneath the full bed. 
While the company says your mattress cannot exceed 5", customers say you should not use a mattress thinner than 5" or you'll feel the slates. Ideally, you would need to purchase mattresses exactly 5" thick so that the bed is both safe and comfortable. 
2. Donco Kids Triple Bunk Bed
Made from pine wood, the Donco kids triple bunk bed adds three beds to one room! The space-saving design is useful and would pair perfectly with any rustic design or log-cabin type home. The beds are 6' 5" in length and great for any family vacation with kids.
Unlike most bunk beds, you cannot detach the bottom two units, but the top bunk easily comes off and can be used as a regular bed. The assembly is much easier than you'd expect, and the dark wood finish adds sophistication on top of being sturdy and safe.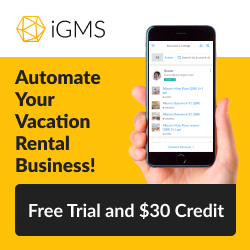 The only complaint from some customers is the wood quality. Though it's made from pine, it isn't as dense as they'd like. Even so, it's an unbeatable price for three twin units.
3. Stephan Full over Full Bunk Bed
This 6' 8" long Stephan Full over Full Bunk Bed features a full bed on top of another full bed increasing bed count without sacrificing bed size. Plus, the strong metal frame is able to support up to 400 lbs, which is also the reason it requires a thicker mattresses for comfort. The recommended mattress type is at least 10-inches thick.
Like all bunks, it has ladders- but they're on each side with a stylistic curve. Customers rave about how quiet these bunks are and say climbing the ladder doesn't result in loud squeaking in the middle of the night. The sleek design pairs perfectly with any modern room and kids will love sleeping in a spacious bunk. 
The downfall of this product is the delivery time. A few people claim it took longer than expected- but it was worth the wait.
4. Bedz King Stairway Bunk Beds Twin over Twin
The solid Brazilian pine wood frame with storage makes this bunk bed space-savvy and elegant. 
The top bunk is child-safe and is perfect for a family vacation home. While this one of the pricier options, it's also one of the more elegant and the Brazilian Pine wood finish is beautiful. Plus, the company supports the sustainable production of these beds, and creates these them using wood from sustainable plantations. 
Some customers say this particular bed takes longer to put together due to its elaborate design. For that reason, it may be worth the extra cost to hire someone to put it together.
A great asset about this bed is each step leading to the top bunk has an entire storage unit underneath. You can utilize the storage space to store blankets, pillows, and sheets or leave it up to your guests to decide!
---
Check Out Our Other Articles on Rental Recon:
---
5. Donco Twin over Full Campsite Loft Bunk Bed
This easy-to-assemble L-shaped twin bed over full bed adds personality to any rustic style room. The treehouse design will make the children excited while the sturdy frame eases parents minds. Both the twin bed and full bed are 6' 6" long. 
The dirty grey finish resembles tree bark and has a "roof" over both bunks, including the spacious full-sized bed at the bottom. This bed is made from fresh, real wood. In fact, the bed's wood is so authentic that some complain of the strong smell the wood gives off at first. 
6. Donco Kids Mission Bunk Bed with Trundle
This bunk bed with two twins and a pull out trundle is a great way to save space and add a lot of extra sleeping space. It's made from strong pine wood and comes in cappuccino, white, and brush grey finishes. 
Guests can decide whether to use the full pull-out bed underneath, or sleep two in the bunk bed. Each of the three beds are 6' 5" long and have a simple yet sophisticated style that would fit in any room design type. 
This bed can comfortably sleep three people while only taking up the space of a regular bunk bed.
The only complaint about this bunk is the amount of time it took to put together. Because it includes a pullout trundle, some customers find it difficult and recommend hiring an assembly service. 
7. Storkcraft Caribou Solid Hardwood Twin Bunk Bed
The Storkcraft Caribou Bunk Bed is the cheapest option on our list. The very simple design is stylish and comes in a few colorful options. While it's less garnished than the others, it's versatile and can suit any room.
The wood used in this bunk is rubberwood, a very dense and strong material. The sturdy 4-step ladder and full-length guardrails add to it's safety qualities- all for a low price. It's 6' 5" long and breaks into two twin beds, making it adaptable to any situation. 
This is a perfect choice for someone who'd like something simple and cost-efficient. It's still the bunk beds that kids know and love without the large frame and storage.
Some customers complain that the bed is lighter than others due to the shallow wooden frame, but they still consider it to be a very safe bed for a low price.
---
Related Questions:
What's the right bunk bed for me if I have a mixed demographic of guests?
Depending on how many rooms your space has, It's best to purchase bunk beds that can account for any situation. If you only have two or three rooms, having larger beds underneath a twin will comfortably fit teens as well. Wooden bunk beds maintain the elegance of your space while providing a fun space for kids and teens to sleep! 
Are bunk beds sturdy and comfortable to sleep on?
Purchasing wood bunk beds or solid metal frames will ensure your beds are sturdy, and most of them hold up to 400 lbs. Comfort levels largely depend on the quality of the mattress purchased. The metal frames are stronger, but will likely require a thicker mattress. The bunk beds mentioned above all have railings surrounding the top bunk and are also very sturdy- making it safe for children to sleep on.
Are bunk beds the best way to save space?
If your goal is to increase your bed count to fit large groups of people and families into your home, it's best to keep as much space as possible for the comfort of your guests. Bunk beds can alleviate clutter and create space in bedrooms while still maintaining the bed count. It's much more comfortable for people when there is plenty of room for their bags and belongings- plus many of these beds have storage space included. The kids will love them, and the designs I've mentioned are classy and fun for all room styles.
Do bunk beds need a special mattress? 
No, the sizes of bunk bed mattresses are the same as standard mattress sizes. Depending on the material of the bed, you may want a thicker mattress, but most bunk beds come with slats and don't require a box spring.
Can bunk beds be dangerous for kids to use?
While it's not safe to play on the top bunk, purchasing a quality bunk bed made from solid wood or metal, like the ones listed above, is safe and sturdy to sleep on. It's important to follow weight guidelines and make sure your guests are aware of them. If the bed is used under the correct guidelines, they're very safe.