Here Are The Best Mattresses for Airbnb: Comfortable and Durable Options for Hosts
**As an Amazon Associate, Rentalrecon.com earns from qualifying purchases.
As Airbnb Superhosts, we wanted the best mattresses for Airbnb that were comfortable, durable, and not very expensive. After using multiple mattresses over many years, we found that the mattresses below are the best options for hosts.
So What are the Best Mattresses for Airbnb?
Zinus Memory Foam 12 Inch Green Tea Mattress, Queen
Super comfortable mattress for your Airbnb and vacation rental guests. See Reviews >>
Each of these mattresses is crafted from memory foam, which helps alleviate pressure points throughout the body. Most users wake up feeling better rested and free of pain after using a memory foam mattress. These mattresses require zero set-up and can be used anywhere on your property.
These mattresses are also a great bargain and provide you with a way to furnish your Airbnb that will not cost you an arm and a leg. Because these mattresses are not too expensive, you can easily replace them if damage is done.
---
Zinus Memory Foam Green Tea Mattress
The Zinus Memory Foam Green Tea Mattress comes compacted in a box and in a rolled-up position. It quickly fills out upon unpacking. Zinus suggests giving the mattress 24-48 hours to fill out completely, but I found that it happened sooner than this.
This mattress provides optimum comfort and pressure relief. During the time we used this mattress at our Airbnb properties, our guests woke up with no lingering pain. However, we stopped using this mattress at our properties because some of the mattresses we received had mold on them, and some of our guests weren't fond of the green tea scent these mattresses gave off.
Our Overall Favorite: Zinus Memory Foam Green Tea Mattress
This Zinus mattress is what I use for my Airbnb guests, and have had great reviews regarding the bed. This is a super comfortable mattress for your Airbnb and vacation rental guests.
Expands to Advertised Height
9
PROS
Easy to Set Up
Super Comfortable- Can Alleviate Back and Neck Pain
Poly Jacquard Cover for Extra Protection
Certipur US Certified
Supports up to 500 Pounds
CONS
Mattress Takes Several Days to Dissipate Odors
Too Firm for Some Users
Too Soft for Other Users
-15%
4 new from $309.99

Free shipping
Last update was on:
THE RIGHT COMBINATION - Our special recipe for rejuvenating rest. Refreshing green tea and moisture-absorbing ActivCharcoal infused into pressure-relieving memory foam that cradles your shape so you awake free of aches and pains and fresh as a daisy
PRESSURE-RELIEVING FOAMS - 3 inches conforming memory foam, 2 inches soft, airflow enhancing comfort foam, and 7 inches durable, high density base support foam; ideal for side sleepers and petite to average weight sleepers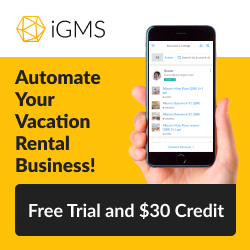 Zinus Memory Foam Green Tea Mattress Features
The Zinus Memory Foam Green Tea Mattress holds several different features, including:
Pressure relief memory foam that conforms to your body as you sleep
Green-tea-infused memory foam that keeps the mattress fresh
Soft, airflow-enhancing comfort foam that helps keep the body cool
Durable base support foam, which accommodates side sleepers and petite to average weight sleepers
CERTIPUR US certified for durability, performance, and content
Compact packaging and simple to set up
Worry-free 10-year warranty
Out of the eight mattresses I've tried, this is the mattress I currently use in all of my Airbnb properties.
Comfort Foam Improves Mattress Comfort
The mattress topping your guests would be laying on is made up of memory foam, while there is an added layer underneath of comfort form. The comfort form molds especially well to each sleeper's body and keeps the bed from becoming too firm. The foam provides a fair amount of pressure relief, reducing pain levels and soreness that many individuals experience upon waking.
The Zinus Memory Foam Mattress is also durable. This durable mattress provides a high-density base support foam, which is ideal for both side sleepers and sleepers who are petite and of average weight. If you are seeking a quality mattress that is developed with optimum firmness levels in mind, then this is one of the best mattresses for your Airbnb.
Green Tea Infusion of Mattress
To maintain freshness in your Zinus Mattress, the manufacturer infuses it with green tea extract. This scent is relaxing, comforting, and will help to dissipate the packing smell that can sometimes linger after shipping, especially with beds in a box.
It was refreshing to not have to flip this mattress to keep it smelling fresh and feeling plush and welcoming for guests. The green tea scent is lovely and welcoming and sets this mattress apart from its competitors. I experienced a slight odor at first when setting up this mattress, however, it soon disappeared after a couple of days.
Air Flow through the Mattress
The Zinus model is made with high-density memory foam, but it is also designed with airflow in mind. The high density keeps your body from sinking into the mattress, while the design for airflow will help keep your body cool as you sleep. Without this feature, your guests could wake up feeling hot and sweaty multiple times throughout the night.
Highest Level of Comfort for an Airbnb Mattress
Unlike other mattresses, this one is neither too hard nor too soft. In fact, most of my guests did find it "just right". Among the mattresses I have used, many of my guests have left positive reviews regarding the Zinus mattress' comfort and firmness level.
The memory foam used stands up well over time and does not sink in right away. This means you can provide your guests with lasting comfort as they stay at your short-term vacation rental property.
So, no need to purchase a new Airbnb mattress any time soon! For those looking for maximum comfort, the memory foam will help alleviate joint pain and provide pressure relief for any pain points.
This mattress conforms well to a wide range of sleeping styles. If you're like me, you'll have a wide range of guests using your Airbnb short-term rental property at any given moment. So, you should use a mattress that all your guests could enjoy, not just a select few.
My Review of the Zinus Memory Foam Mattress
When I used the Zinus Memory Foam mattress, many of my guests left reviews on my Airbnb listing with high ratings. The added level of comfort foam made it a good choice for my rental property, even for side sleepers!
My guests appreciated the way the foam molded to their bodies over time and provided pressure relief for their joints and other pain points – many guests have even mentioned feeling better than ever after waking up.
Although, I stopped using this mattress after more than a few guests complained about the firmness of the mattress. I even had mattresses delivered to me that contained mold. The manufacturer, however, was more than happy to replace the mattress because of the brand's 10-year warranty.
Some of my guests were also unhappy with the green tea scent the mattress gave off, which was another reason I decided to not use this mattress any longer.
---
Ashley Furniture Signature Design – Chime Express Memory Foam Mattress
The Ashley Furniture Chime Express Mattress is one of the best mattresses for vacation rentals. This mattress is also known as a "bed-in-a-box".  Once unpacked, the mattress will fill out to be 12 inches thick after 72 hours and is compatible with all types of bed frames and platforms.
The memory foam mattress topper adjusts to each sleeper's body and helps to relieve their pressure points. In our reviews, guests have mentioned how comfortable this bed was and how they woke up feeling refreshed and brand new throughout their stay.
-32%
1 new from $369.99

Free shipping
Last update was on:
QUEEN SIZE BED IN A BOX. For deep sleep you've always dreamed of, this body contouring memory foam mattress delivers; 12 inch mattress comes compressed and rolled in a box for your convenience
SLEEP SOUNDLY. Designed with layers of memory foam for firm support and pressure relief, all with an ultra plush feel. The support foam core reduces motion transfer for peaceful, undisturbed sleep
LOW MAINTENANCE: Made of safe material to keep out pollen and pet dander—perfect for kids or adults who suffer from allergies
Positive
Easy Set-Up
Hypoallergenic
Memory Foam Relieves Back and Neck Pain
Ashley Furniture Chime Mattress Features
Some of the Ashley Furniture Chime Mattress' features include:
Memory foam material that provides optimum support, pressure relief and comfort.
Support foam core that helps reduce motion, allowing for an undisturbed sleep
Compatible with most bed frames
Simple set-up and convenient packaging
Immediately expands to its proper foam, depending on the room temperature and levels of humidity, air pressure, and ventilation
Material is hypoallergenic, so it will keep the room allergen-free
Shipped in a timely fashion directly from the manufacturer, who is a trusted source of furniture
Unpacking Your Mattress
The mattress comes conveniently rolled up in a box. All you have to do is cut the plastic away and unroll your new mattress, placing it on top of your bed frame or base. It will appear to be about 1 inch thick at first but will quickly fill out to be 12 inches thick as the memory foam adjusts to being unrolled.
Setting up this mattress is incredibly easy. Whether the base of your bed is a box spring or an adjustable frame, all you have to do is lay the mattress on top of the base, and you have an instant bed!
Keeping Your Airbnb Allergen-Free
This Ashely Furniture Mattress is hypoallergenic, which I promote in my Airbnb listing. It will repel dust mites, pollen, and other allergens and help to keep your Airbnb a sneeze-free zone. Having a hypoallergenic mattress option for our guests helped ensure that they wouldn't be waking up with their eyes itchy, nor their noses runny.
Stretch-Knit Mattress Cover
The design of the mattress cover is made with its memory foam core in mind.  The cover provides for adequate stretching of the foam as it molds to the shape of the sleeper's body. 
This cover also keeps the memory foam from being exposed and ripping or tearing.  I do not recommend taking the cover off the mattress, since you want to make sure that the mattress does not get damaged for your guests.
If there's a stain or spill on your mattress, just lightly dab it with a soapy rag. There is no need to remove the cover. It is also safe to vacuum the mattress, should the need arise. The cover is there to help prevent the memory foam from becoming stained or damaged in any way.
Firmest Mattress for a Vacation Rental
The Ashely Furniture Mattress distinguishes itself as the firmest mattress on our list. This firm mattress model is especially good for people who normally experience aches and pains after sleeping.
My guests have stated that they have had the best sleep of their life on vacations, as they have awakened feeling refreshed and happy overall. If this mattress has made a difference with my guests, it certainly will make a difference for yours, and you could be certain to come away with 5-star reviews.
My Review of the Ashley Furniture Mattress
When researching this mattress for an Airbnb, I've found that most users praised the easy set-up of the Ashley Furniture Mattress, which is definitely the case! I was amazed to see how quickly the mattress filled out on top of each bed frame, as well as how thick the mattress turned out to be after removing it from the box.
Guests who have experienced neck and back pain in the past mentioned in their reviews how this mattress provided a great amount of body support throughout their stay at my rental.
Although many of my guests left glowing reviews for the mattress, there were other guests who found the "bed-in-a-box" too firm for their liking. For instance, side sleepers found this model to be less comfortable than those users who typically sleep on their backs or stomachs.
---
Best Budget Option: Classic Brands Cool Gel Ventilated Gel Memory Foam Mattress
For those looking for a budget-friendly mattress for your Airbnb, the Classic Brands Cool Gel Ventilated Gel Memory Foam Mattress provides the quality and value buyers are looking for when they purchase a memory foam mattress. This mattress will provide a substantial amount of firmness to sleepers, which lends itself to a comfortable night's sleep.
When I used this mattress, my guests reported waking up with fewer aches and pains from the support this mattress provided. The added gel foam layer also provided another level of comfort. While this mattress is an inexpensive option, the memory foam did sink in over time. I found myself having to replace this mattress a couple of times because it wasn't as comfortable as it was when I first bought it.
-9%
1 new from $236.21

Free shipping
Last update was on:
General Note: Please allow 24 to 72 hours for your Mattress to regain its full shape. Any memory foam will expand faster in a warmer room. In cold temperature, at delivery, your mattress may take a bit longer to return to full sized from its compressed state.The expansion time of the mattress will vary as per the surrounding.
54" W x 75" L x 10.5" H,The Original Cool Gel Product. Luxurious ventilated gel memory foam mattress is a superior choice over other memory foam mattresses
Classic Brands Cool Gel Memory Foam Mattress Features
This inexpensive mattress has a variety of features that will help your Airbnb stand out among the rest, including:
Cool gel technology that will help regulate users' body temperature throughout the night.
Four-way stretch knit that will help the memory foam conform to the sleeper's body
High-density memory to provide a comfortable sleeping surface, allowing the base foam to conform to your body, provide back support, and help prevent motion throughout the night.
Made with hypoallergenic material and is self-ventilated, which allows for greater circulation
Medium firm feel and can be used for adjustable frames
Convenient packaging in a box and simple set up
CERTIPUR U.S. certified for durability, performance, and emissions
10-year warranty
Gel Comfort Mattress Technology
The top layer of memory foam on the Classic Brands Mattress also contains gel particles. These particles make this part of the mattress less dense and helps the bed to be more comfortable and have a little more give and support than the other models.
The gel particles also serve to ventilate the mattress, which will keep your guests cool while they sleep. A huge plus with the Cool Gel Mattress is that you won't have to worry about your guests waking up in the middle of the night, drenched in sweat and unable to go back to sleep.
Hypoallergenic to Keep Your Airbnb Allergen-Free
This is another great hypoallergenic option for your Airbnb. Using hypoallergenic amenities will go a long way toward keeping your guests comfortable. Particularly, your mattresses are important, because your guests' faces will be in such close contact with the mattress they are using for the night. This mattress does not trap dust mites, pollen, or other allergens, which is also a great feature you can include on your Airbnb listing.
Best Mattress for Your Money
The Classic Brands Mattress wins the title of being the best budget-friendly option. The cool gel technology adds to the overall quality of the mattress. The denser foam underneath helps the mattress to hold its shape and to provide the comfort that users are accustomed to when it comes to memory foam.
For Airbnb hosts looking for the most value, this mattress is inexpensive but has all the perks of a high-quality, firm memory foam mattress for short-term rentals. The mattress comes in 6 different sizes, a twin, twin XL, full, queen, King and California King, and the price range is very affordable for hosts who have multiple properties.
Positive
Easty Set-Up
Hypoallergenic
Cool Gel Makes Sleep More Enjoyable
Negatives
Lingering Smell for Days After Unpacking
Foam Tends to Sink in Over Time
My Review of the Classic Brands Cool Gel Memory Foam Mattress
While I used this mattress in my Airbnb rentals, some of my guests who have issues with chronic pain mentioned that this mattress has provided them with a better night's sleep and less pain upon waking than other beds had. Some have even described laying on this bed was "like a dream" in their reviews!
However, upon receiving this mattress, I did find mold on the top of it and there was a strange odor lingered for a couple of days after unpacking it from the box. I also found that it doesn't hold up as well over time as the Ashley Furniture Mattress I use now. The memory foam would sink in over long periods of use, especially when my guest would toss or turn while they slept.
Zinus Memory Foam 12 Inch Green Tea Mattress, Queen
Super comfortable mattress for your Airbnb and vacation rental guests. See Reviews >>
Conclusion
All three mattresses that I tried provide a substantial amount of neck and spine support, and all these mattresses are created with memory foam material. Each mattress has its own unique offerings for your Airbnb property, which lend themselves to a restful night's sleep, and each offers an affordable, low-cost price range. Why wouldn't you want to impress your guests with a wonderful mattress, especially if you could get a great bargain on it?
The best mattress, in my opinion, is the one that I use now: The Ashley Furniture Chime Mattress. The firmness of this mattress is very effective at relieving pressure points so that guests can sleep well throughout the night while staying at your Airbnb property.
This mattress is also made from hypoallergenic material, which will ensure that your guests will wake up without itchy eyes or a runny nose. Since using this mattress, I haven't had complaints regarding strange smells or lack of firmness.
The second-best option is the Zinus Memory Foam Green Tea Mattress. While the green tea scent isn't for everyone, it can be a relaxing smell for others. From my experience, many of my guests were impressed with the amount of comfort this mattress provides.
I also found that it does support a lot of different sleeping positions, so if you want a mattress that appeals to a wide range of guests, this might be your best option.
---
Check Out Our Other Articles on Rental Recon:
---
Related Questions:
Are there good mattress options for Airbnb that are not made out of memory foam?
Yes! While memory foam options are more conducive to easy shipping, traditional box spring mattresses may be even less expensive and provide added support.  The Zinus Armita 7 inch Smart Box Spring is a great choice. This mattress is made with durable steel to provide support for sleepers of all sizes and comes with a "Peace of mind" 5-year warranty.

Another option is to choose a hybrid mattress that incorporates both memory foam and box springs. The Linenspa 8 Inch Memory Foam and Innerspring Mattress provides a top layer of memory foam, which will contour to your body.
Under the memory foam are springs designed to provide additional support and keep the memory foam from sinking in as time goes by. This mattress has a medium-firm feel and is great for all sleepers, as its combination of springs, latex, and memory form is versatile for many sleeping styles.
What are some other sleep-related products that will impress my guests?
Let's face it.  Providing a great night's sleep for your guests will go a long way toward impressing them and collecting positive reviews for yourself as a host. If you already have your mattress, you might want to consider purchasing memory foam mattress toppers, which can provide an extra layer of comfort.

If the mattresses in your Airbnb are not of the highest quality, this is a purchase that is well worth your money, as mattress toppers can take a bed from uncomfortable to restful. You can choose different thicknesses for your mattress topper depending on your needs. 

If you want your Airbnb to stand apart you should provide the best amenities. This is especially true if you are a part of Airbnb Plus. You should choose your sheets carefully and avoid purchasing low-quality sheets.
Bamboo sheets or sheets made from Egyptian cotton are both good choices to impress your guests. With the right sheets, your Airbnb will rival any hotel out there.

Pillows are another important aspect of a good night's sleep for your guests. Be sure that you have enough high-quality pillows for all guests. Just like the mattresses we have discussed, you can also purchase pillows with cooling technology that will help keep your guests from becoming sweaty and uncomfortable.

Check out our Airbnb Bedroom Essentials article to see all of our recommendations…