---
**As an Amazon Associate, Rentalrecon.com earns from qualifying purchases.
One of the things that makes great hosts and great Airbnbs stand out is the presence of high-quality amenities within the home.  When I first started preparing my Airbnb for guests, I researched affordable mattresses that would make a good impression on my guests and provide them with a great night's sleep. Here are the ones that I've used in the past, and have had great success with…
The 3 Best Mattresses for an Airbnb and Vacation Rentals Are:
Zinus Memory Foam 12 Inch Green Tea Mattress, Queen
Super comfortable mattress for your Airbnb and vacation rental guests. See Reviews >>
Our Overall Favorite: Zinus Memory Foam 12-Inch Green Tea Mattress
This Zinus mattress is what I use for my Airbnb guests, and have had great reviews regarding the bed. This is a super comfortable mattress for your Airbnb and vacation rental guests.
Expands to Advertised Height
9
PROS
Easy to Set Up
Super Comfortable- Can Alleviate Back and Neck Pain
Poly Jacquard Cover for Extra Protection
Certipur US Certified
Supports up to 500 Pounds
CONS
Mattress Takes Several Days to Dissipate Odors
Too Firm for Some Users
Too Soft for Other Users
---
Zinus Memory Foam 12-Inch Green Tea Mattress Review
The Zinus Memory Foam Green Tea Mattress comes ships in a rolled-up position, delivered in a plastic wrap with no box.  It quickly fills out upon unpacking. Zinus suggests giving the mattress 24-48 hours to fill out completely. My mattresses took about 36 to completely expand. 
This mattress provides optimum comfort kand is sure to give your Airbnb guests nights of restful sleep with no lingering pain like you would experience from some other mattresses.
Comfort Foam Improves Mattress Comfort
The top layer of the mattress which your guests will be laying on is made of memory foam.  Under that layer is an added layer of comfort foam. This layer molds especially well to each user's body and keeps the bed from being too firm.  The mattress is comfortable and supportive, while not being too firm. For me, it was a good balance.
The foam relieves pressure points and has been effective at reducing pain and soreness that many people experience when waking.
Green Tea Infusion of Mattress
To maintain freshness in your Zinus Mattress, the manufacturer infuses it with green tea extract.  They say scent is relaxing, comforting, and will help to dissipate the packing smell that can sometimes linger after shipping.  I did not notice a green tea smell with this mattress, but maybe some other customers have better noses.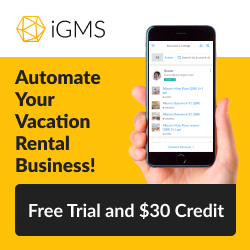 The lovely and welcoming scent of green tea sets this mattress apart from its competitors.  Many complain about the smell that sometimes permeates a room after unboxing a new memory foam mattress. 
Like mother other memory foam mattresses, our Zinus mattresses did have that "memory foam smell" and it took a week for the smell to dissipate, so plan to leave the window open for a while, so guests aren't overwhelmed.
Air Flow through the Mattress
The Zinus model is made with high-density memory foam, but it is also designed with airflow in mind.  The high density keeps your body from sinking into the mattress, while the design for airflow will help to keep your body cool as you sleep.  Without this feature, your guests could become hot and sweaty.
Help guarantee yourself a 5-star review by providing the vehicle for your guests to sleep comfortably. 
Mattress with the Highest Level of Comfort
Do you remember Goldilocks and the Three Bears?  This mattress is neither too hard nor too soft. It's "just right!"  The Zinus mattress had the most positive reviews regarding the comfort level. 
The memory foam used stands up well over time and does not begin to sink in. This means that you can provide lasting comfort for your guests.  No need to purchase a new mattress any time soon!
The foam will alleviate pain in joints and pressure points and will also provide the softness that side-sleepers are looking for.  Using this mattress for an Airbnb is a great choice because it conforms well to so many sleeping styles. With different people using this mattress all the time, they are all sure to enjoy the comfort it provides.
What Users / Reviewers Said About This Mattress:
There was much praise for the Zinus memory foam mattress.  The added level of comfort foam made it a good choice, even for side-sleepers.  Users appreciated the way the foam molded to their bodies and relieved their pressure points.  They reported feeling better than ever upon waking.  
Some users still felt that the mattress was too firm, but the majority of users said that the firmness helped to relieve their back and neck pain.  Some reviews said that the mattress contained mold when it was shipped to them. In these cases, Amazon was willing to replace the mattress.
Other users reported that the mattress contained an unwanted smell, but most users liked the green tea scent.
Amazon reviews for this product can be found here.
---
---
Runner Up: Ashley Furniture Signature Design 12- Inch Chime Express Memory Foam Mattress
The Ashley Furniture Chime Express Mattress is what is known as a "bed-in-a-box".  Once unpacked, the mattress will fill out to be 12 inches thick after 72 hours. 
Memory foam helps to adjust to each sleeper's body and to relieve pressure points so that your Airbnb guests will wake up refreshed and comfortable after a good night's sleep.
Unpacking Your Mattress
The mattress comes conveniently packaged in a rolled-up position.  All you have to do is cut the plastic away and unroll your new mattress.  It will appear to be about 1 inch thick at first, but will quickly fill out to be 12 inches thick as the memory foam adjusts to being unrolled. 
Setting up this mattress is incredibly easy. All you have to do is lay it on top of your box springs, and you have an instant bed!
Keeping Your Airbnb Allergen-Free
This Ashely Furniture Mattress is hypoallergenic.  It will repel dust mites, pollen, and other allergens and help to keep your Airbnb a sneeze-free zone.  Your guests will appreciate a comfortable night's sleep after which their eyes will not be itchy and their noses will not be runny.  Choosing a hypoallergenic model is a no-brainer when it comes to your guests' comfort.
Stretch-Knit Mattress Cover
The design of the cover for this mattress is made with its memory foam core in mind.  The cover provides for adequate stretching of the foam as it molds to the shape of the sleeper's body.  This cover also keeps the foam from being exposed and ripping or tearing. Users recommend not taking the cover off of the mattress.
If you encounter a stain or spill on your mattress cover, it is suggested that you lightly dab it with a soapy rag.  There is no need to remove the cover. It is also safe to vacuum, should the need arise. The cover is there to help keep the foam itself from becoming stained or damaged in any way.
Firmest Mattress
The Ashely Furniture Mattress distinguishes itself as the firmest mattress on our list.  This model is especially good for people who normally experience aches and pains after sleeping. 
Your Airbnb guests will awaken refreshed and happy. It is possible that they may get the best sleep of their life on vacation.  If you make a difference like that for your guests, you are certain to come away with 5-star reviews.
---
✔ PROS:
Easy set-up
Memory foam relieves back and neck pain
Hypoallergenic
---
What Users / Reviewers Said About This Mattress:
Users praised the easy set-up of the Ashely Furniture Mattress.  Many were amazed to see how quickly it filled out and how thick the mattress actually turned out to be.  The mattress made for easy cleaning with a vacuum.
Several users who had experienced back and neck pain in the past were granted relief when they began sleeping on the Chime mattress.
Other users found the mattress to be too firm for their liking.  Those who typically sleep on their sides found this model to be less comfortable than those users who typically sleep on their backs or stomachs.
Amazon reviews for this product can be found here.
---
Best Budget Option: Classic Brands Cool Gel Ventilated Gel Memory Foam 10-Inch Mattress
The Classic Brands Cool Gel Ventilated Gel Memory Foam Mattress provides the quality buyers are looking for when they purchase a memory foam mattress.  This mattress provides great support, which lends itself to a more comfortable night's sleep and waking up with fewer aches and pains. 
The added gel foam layer provides excess comfort and will make your guests look forward to enjoying this bed! 
Gel Comfort Mattress Technology
The top layer of memory foam on the Classic Brands Mattress also contains gel particles.  These particles make this part of the mattress less dense, and helps the bed to be more comfortable and have a little more give than the other models.  The gel particles also serve to ventilate the mattress will keep your guests cool while they sleep.  
The Cool Gel Mattress is the perfect way to impress your Airbnb guests.  With this mattress, there is no waking up drenched in sweat during the night.  Even those sleeping on it for the first time experience a good night's sleep and wake up feeling refreshed.  With this mattress, you can avoid that "can't sleep in a strange place" feeling because it will make your guests so comfortable! 
Hypoallergenic to Keep Your Airbnb Allergen-Free
This is another great hypoallergenic option for your Airbnb.  Using hypoallergenic amenities will go a long way toward keeping your guests comfortable.  Particularly, your mattresses are important, because your guests' faces will be in such close contact with the mattress they are using.  This mattress does not trap dust mites, pollen, or other allergens. 
Best Mattress for Your Money
The Classic Brands Mattress wins the title of being the best deal for your money on Amazon.  The cool gel technology adds to the overall quality of the mattress.
Denser foam underneath helps the mattress to hold its shape and to provide the comfort that users are accustomed to when it comes to memory foam.  This mattress is inexpensive but has all the perks of a high-quality memory foam mattress.
---
✔ PROS:
Easy set-up
Hypoallergenic
Cool gel makes sleep more comfortable
🛇 CONS:
Lingering smell for days after unpacking
The foam tends to sink in as time goes by
---
What Users / Reviewers Said About This Mattress:
Many users with chronic pain found that this mattress provided for a better night's sleep and less pain upon waking.  Laying down on this mattress for the first time was described to be "like a dream".
Users appreciated the cool gel technology and found that they did not wake up hot or sweating, as can happen with other memory foam products.
Some users did say that the product was bad about growing mold.  Also, after about a year of use, the memory foam began to mold to the shape users normally slept in. 
The foam stopped lifting back up when a user would toss, turn, or move around. There were very few of these claims in comparison to the reviews that gave high praise to this product.
Amazon reviews for this product can be found here.
---
Conclusion
The three mattress choices we have discussed all provide neck and spine support, as they are all made with memory foam.  Each has its own unique offerings which lend themselves to a restful night's sleep and each is a low-cost option. Why wouldn't you want to impress your guests with a wonderful mattress, especially if you could get a great bargain on it?
Purchase Now>>
Zinus Memory Foam Green Tea Mattress
Give Your Guests the Best Nights Sleep Possible!
The firmness of the Ashely Furniture Chime Mattress is very effective at relieving pressure points so that sleepers can rest well.  The Zinus Memory Foam Green Tea Mattress emits a relaxing smell, as has been infused with green tea. This mattress had some of the best reviews and appeared to offer the greatest level of comfort to sleepers
The Classic Brands Cool Gel Ventilated Gel Memory Foam Mattress is my choice for the best value.  This is a very inexpensive option but includes cooling gel filling in the memory foam.  
---
Check Out Our Other Articles on Rental Recon:
---
Related Questions:
Are there good mattress options for Airbnb that are not made out of memory foam? 
Yes!  While memory foam options are more conducive to easy shipping, traditional box spring mattresses may be even less expensive and provide added support.  The Zinus Armita 7-Inch Smart Box Spring is a great choice.
Another option is to choose a hybrid mattress that incorporates both memory foam and box springs.  The Linenspa 8-Inch Memory Foam and Innerspring Mattress provides a top layer of memory foam, which will contour to your body. 
Under the memory foam are springs designed to provide additional support and keep the memory foam from sinking in as time goes by. 
What are some other sleep-related products that will impress my guests? 
Let's face it.  Providing for a great night's sleep for your guests will go a long way toward impressing them and collecting positive reviews for yourself as a host.  If you already have your mattresses, you might want to consider purchasing memory foam mattress toppers.  These can provide added comfort.
Particularly if the mattresses in your Airbnb are not of the highest quality, this is a purchase that is well worth your money.  Mattress toppers can take a bed from uncomfortable to restful. You can choose different thicknesses for your mattress topper depending on your needs.  
If you want your Airbnb to stand apart you should provide the best amenities.  This is especially true if you are a part of Airbnb Plus.  You should choose your sheets carefully and avoid purchasing low-quality sheets. 
Bamboo sheets or sheets made from Egyptian cotton are both good choices to impress your guests.  With the right sheets, your Airbnb will rival any hotel out there.
Pillows are another important aspect of a good night's sleep for your guests.  Be sure that you have enough pillows for all guests and that you have purchased high-quality pillows. 
Just like the mattresses we have discussed, you can purchase pillows with cooling technology that will help keep your guests from becoming sweaty and uncomfortable.