The 3 Best Pillows for Airbnb & Vacation Rentals
**As an Amazon Associate, Rentalrecon.com earns from qualifying purchases.
Pillows are easily one of the most memorable amenities you can include in your Airbnb. If a guest gets a great night's sleep, that is an aspect of their stay that they will remember and that can generate into great reviews for you. Good pillows are necessary for guests to experience a good night's rest. You can't go wrong buying high quality in this area. So what are the best pillows for Airbnb?
The Three Best Pillows for Airbnb & Vacation Rentals are:
Each of these pillows comes as a set of two. They are all created for comfort and are easy to keep clean. As many different people will be staying in your Airbnb, it is important to choose pillows that create comfort for sleepers of every kind. These three choices will not disappoint. They will lend themselves to 5-star reviews for you and elevate your status as a host.
---
---
Beckham Hotel Collection Gel Pillow
These pillows are the epitome of comfort. They are conducive to a good night's rest no matter how a user prefers to sleep. Your guests will appreciate that you have provided a top-of-the-line pillow for them that will lull them into restful sleep each night that they spend at your Airbnb.
8 new from $44.99

1 used from $32.13

Free shipping
Last update was on:
SUPER PLUSH MATERIAL: The Beckham Luxury Linens Gel-Filled Fiber Pillows are crafted in super plush gel fiber that puts all other standard pillows to shame! They are expertly tailored to ensure maximum comfort for any and all sleeping positions.
NO-SHIFT CONSTRUCTION: With their no-shift construction, our Sleep Restoration pillows are a fantastic place to rest your head. They're stylish, luxurious, and incredibly comfortable. You'll fall asleep fast, and stay asleep!
Pillows that Don't Shift
Imagine sleeping on a pillow that stayed in place even if you do some tossing and turning. No matter what position you find yourself in during the night, the pillow is still right there where you want it! The Beckham Hotel Pillows are created with no-shift technology that keeps that pillow right where it is supposed to be.
---
---
These pillows also stay plump and full. There is no sagginess or lumpiness. The pillows provide even support for the head and neck throughout the night.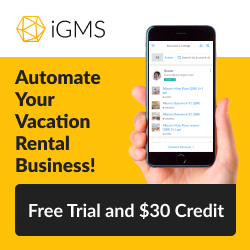 Hypoallergenic Pillows For An Airbnb
These pillows are hypoallergenic. They do not harbor dust mites, pollen, or other allergens. Think about the fact that you host all types of people in your Airbnb. People who are susceptible to allergens will appreciate that you have tried to create an allergen-free environment. These pillows will be especially beneficial to guests who might suffer from asthma.
---
Rental Recon Tip: Choosing a hypoallergenic mattress or mattress cover is another great idea to help keep your Airbnb allergen-free and your guests sneeze-free!
---
Pillows Resistant to Staining Rigors of an Airbnb
Not only are the Beckham Hotel Pillows resistant to fading and staining; they are also easily washable. All you have to do is pop them in the washing machine. It is great to be able to do this in between guests. No one wants to sleep on a dirty pillow. By using the Beckam pillows, you can keep them washed and stain-free.
There is the added benefit that washing and drying do not cause these pillows to become lumpy or lose their shape. They are designed with the cleaning process in mind so that no matter how many times you wash them, the pillow still maintain their original shape and comfort.
---
✔ PROS:
Comfortable for any sleeping position
Easy to clean
Great for those with neck issues
🛇 CONS:
Too soft for some
Too full for some
---
What Users / Reviewers Said About These Pillows:
Most reviewers found these pillows to be extremely comfortable no matter how they preferred to sleep. Users enjoyed the fact that the pillows were stain-resistant and that they could be put in the washing machine and dryer without problems. Users who normally experienced neck soreness reported improvement after only a few nights of using the Beckham pillows.
A few users reported that their pillows arrived with stains or mold already on them. Some people also complained that the pillows were too soft for comfort. Once the pillows fluff out, they are fairly full, and some users wished that they had a little more give and less width to them.
Amazon reviews for this product can be found here.
---
COZYDREAM Hotel Quality Pillows
These pillows walk the perfect line between support for the neck and softness to accommodate the back of the head. They are designed for optimum comfort. The hollow fibers inside are plush and allow for comfort and softness without sagging or wearing over time. These pillows are the real deal for the long haul, and this makes them a great choice for an Airbnb.
3 new from $26.99

1 used from $26.72

Free shipping
Last update was on:
Perfect Balance Between Soft & Support – The gel down-alternative pillows for sleeping is filled with super plush hollow fiber which made with a great balance of supple softness and plump firmness. The stitching band design ensures the bed pillow hold its shape and don't go flatten. The plush fiber shell provides a smooth finish and soft feeling, making you feel like sleeping on a cloud, waking up with no more neck pain and headaches.
Unpacking the Pillows
The Cozydream Hotel Quality Pillows are packaged in a compression wrapper. It is important to give them time to fill out after they arrive. Fluff and stretch the pillows in every direction. Give the pillow time to rise to that it will be at optimum comfort before anyone sleeps on it. The pillows should not be slept on for the first day and night so that they have time to fill out.
Pillows Conducive to Better Sleep for Airbnb Guests
These pillows do not get lumpy or flat over time. They are perfect for every sleeping position. Think about the nicest set of hotel pillows you have ever slept on. That's the way this Cozydream set feels. When your guests' heads and necks are more comfortable, they will experience a better night's sleep at your Airbnb. It's worth going the extra mile and buying a quality set of pillows.
Cleaning the Pillows
These pillows are machine washable, but they should not be put in the dryer. Leave them in a warm, dry area for drying purposes. In the washer, you should use the gentle cycle with cold water. Fabric softener and enzyme-based detergents should not be used on these pillows. These chemicals can mess up the filling and reduce the quality of the pillows.
Return Policy on Pillows
Cozydream believes that you will truly love their product! They are so confident that they offer a one-month free trial. You can sleep on the pillows for 30 nights, and if you do not like them, you can return them for a full refund. That's like being able to test drive a set of pillows. This even gives you a chance to check out the pillows and make sure they are going to be perfect for your guests!
---
---
What Users / Reviewers Said About These Pillows:
Most users were incredibly impressed with these Cozydream pillows. Users reported a great balance between softness and support. Many people experienced less neck soreness in the mornings after they began using this product. The pillows were also reported to keep cool and not make users sweat during the night.
A few users did complain that the pillows were too thick for comfort. Then again, the positive side to that is that it means the pillows were not losing their shape over time. Overall, reviews for the Cozydream pillows were very positive.
Amazon reviews for this product can be found here.
---
Bed Pillows for Sleeping (2-Pack) Luxury Hotel Collection Gel Pillow
Filled with gel fibers, the Luxury Hotel Collection pillows are designed with both comfort and support in mind.  The special contour of these pillows will keep your neck aligned with your back, no matter what position you tend to sleep in.  Your guests are sure to get a great night's sleep when using these pillows. They may love them so much that they go back home and purchase their own. 
Last update was on:
★☾Hotel Quality☽: Doillers pillows for sleeping are made of premium 300TC microfiber fabric, with a striped cover that provides a smooth surface and silky touch, and it is fitted comfortably for your facial skin. The plush feeling brought by high-end down alternative filling is a gospel for allergy sufferers
★☾Supportive Comfort☽: Luxury hotel pillows queen size set of 2. The fluffy and plump filling achieves a great balance of softness and support,that perfectly fit head and neck. These bed pillows can help your tense shoulder and neck muscles relax,which are ideal choice for back and stomach side sleepers
Breathability – A Cool Pillow
These pillows are light an airy. The Egyptian cotton is a luxurious covering that provides for the most breathability in a pillow. This keeps the sleeper cool at night and prevents waking up with a sweaty neck and head. How many times have you awoken, drenched in sweat and uncomfortable? These pillows will prevent that from happening to your guests.
Gel Fibers
In addition to Egyptian cotton on the outside, the Luxury Hotel Collection pillows are also filled with some of the best German fibers on the market. These are called gel fibers and they serve to keep the pillows fluffy and welcoming. These gel fibers do not get crushed down over time, and your pillows will not go flat. This is important, as you will have different people sleeping on your pillows all the time.
The support of the gel fibers has been shown to reduce neck pain, as they are full and fluffy enough to adequately support the neck and keep it in line with the spine. These pillows are ideal for people who have experienced neck problems in the past. They are sure to impress every guest and lend themselves to creating more 5-star reviews for you as a host.
Cleaning Your Pillows
The Luxury Hotel Collection pillows are safe to put in both the washing machine and the dryer.  This makes cleanings between guests super convenient and ensures that each new guest will be sleeping on a clean pillow.  Use the gentle cycle with cold water. The pillows stay fluffy, even after 100 or more washes.
These pillows are also reversible. If one side appears to be concave, all you have to do is turn the pillow over, and leave it in a sunny location. It will not be long until it has fluffed back up and you can use the opposite side of the pillow than the one you have been using. Because these pillows maintain their shape so well, you will not soon have to invest in other pillows. These will save you time and money.
---
✔ PROS:
Professional stitching that holds up during washing
Optimum support
Cool
---
What Users / Reviewers Said About This Pillow:
Reviewers raved about how cool this pillow kept them as they slept. The pillow also kept its shape well. Many described it as being the perfect combination of softness and support. Some users found that their neck pain was alleviated after trying out these Luxury Hotel Collection pillows. The reviews were very positive overall.
While most people enjoyed sleeping on these pillows a very small number of people found them to be too soft to their liking. Some also reported that their pillows arrived having some stains on them.
Amazon reviews for this product can be found here.
---
Check Out These Other Articles on Rental Recon:
---
Conclusion
The Beckham Hotel Collection Gel Pillow (2-Pack) – Luxury Plush was Amazon's choice, and were found to be hotel-quality, top-of-the-line pillows. These pillows get our endorsement for being the best choice for diverse sleepers. People who sleep in all sorts of crazy positions found these pillows to be comfortable and to stay in place no matter how much they moved around in their sleep.
These are a great choice for Airbnb because you will likely be hosting people who sleep in all sorts of positions. The Beckham pillows are sure to make everyone happy and ensure a good night's rest for all guests.
The COZYDREAM Hotel Quality Pillows for Sleeping [Set of Two] Premium Plush had the best packaging. They come compressed for safety and protection during delivery, but they are quick to fluff out. These pillows are also the best choice for holding their shape over time. They are perfect for Airbnb, because they will not go flat, even after hundreds of guests have laid their heads on them.
Bed Pillows for Sleeping (2-Pack) Luxury Hotel Collection Gel Pillow was the best choice for those looking for both softness and support.  These pillows were found to help people who experience neck and back pain because they keep the neck and spine aligned.  Using the Luxury Hotel Collection pillows is sure to impress your guests and leave them refreshed during each morning of their stay.
Related Questions:
What some good choices for pillowcases for Airbnb?
Bedsure Cooling Bamboo Pillowcases are a top choice from Amazon. These pillowcases are made with 100% viscose from bamboo. They are breathable and also employ moisture wicking which will help to keep your guest sweat-free as they sleep. These pillowcases come in gray, blue, and white.
AmazonBasics Microfiber Pillowcases are a much less expensive option, but they still come with great reviews. These are standard pillowcases that come in a variety of colors and will compliment any bedding set.
Interested in protecting your pillows? Check out our article on the Best Pillow Protectors for Airbnb…>>