With big box stores on the decline, more and more consumers find themselves turning to online retailers for their everyday needs. Furniture, clothes, and even food can be ordered with just a few clicks, and it's so convenient that once you start it's hard to stop!
A major drawback to online shopping is that you can't see or feel the product like you could in a real, brick and mortar store.  In the case of textiles like bedsheets, this can be a real issue! After all, you'll be spending hours snuggled up in bed, how can you be sure you'll be comfortable? I'm here to help with my Sonoro Kate bed sheet review!
Sonoro Kate Bed Sheet Review: How Do These Sheets Stack Up?
SONORO KATE Bed Sheet Set: Are They As Good As Most People Say?
The answer is yes! They offer great value and feel like hotel quality sheets.
PROS
Durable
Hypoallergenic
Wallet friendly
Lots of options
Great return policy
CONS
Not great for pet owners
Microfiber texture can irritate some people
You won't be able to feel the sheets before you buy them, so I bought them to try them out for you! Keep reading for my detailed review of these great sheets.
I give the Sonoro Kate bed sheets a quality rating of 9.4 out of 10. I knew I would love them the moment I opened the package. The packaging was very nice and professional, which I very much appreciated. I can't even begin to tell you how many times I've ordered something online and had it arrive on my doorstep in a jumbled mess. Not the case with these!
The box has a nice little handle that makes it great to keep in case you need to store your sheets away, maybe during the winter or summer season if you change yours out when the weather shifts. The ribbon detailing was a nice touch as well!
I really appreciated the little thank you note from the company also. While I'm sure the same generic one goes out to every customer, it's the little things like this that add up to create a high quality shopping experience.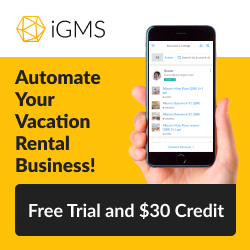 The sheets themselves come bundled tightly in some plastic packaging. It's not quire heavy enough to keep for re-packaging the sheets, and doesn't have the zipper around the side like a lot of sheet packages do. I guess that doesn't really matter since you have the box, though.
After untying another cute ribbon, I unpacked some very dense and luxurious feeling sheets. While they are advertised as "Egyptian", they are actually 100% polyester. I assume that's a marketing phrase, since I'm not sure what could be Egyptian about polyester, but oh well! They have a suede-like microfiber texture which people either love or hate. I love it, but more on that below.
The set comes with a flat sheet (top sheet), a fitted sheet with a specially designed 16" deep pocket to fit thicker mattresses, and two pillow cases.
Sonoro Kate claims in their item description that their sheets are more durable than cotton. Whether or not that is true, time will tell. However, I can say that they feel extremely sturdy and look like they would hold up great in the wash.
I was a little surprised to find that they recommend a gentle cycle, since the description makes them seem like a very no-fuss item. I know that a lot of fabrics recommend this, but I usually wash everything on the "normal" cycle and dry with normal heat anyways.
I do appreciate that they can be ironed and even bleached if necessary. If I decide to use them in one of my Airbnbs, it's critical that they can stand up to frequent (sometimes harsh) cleaning. I've tried out all kinds of sheets in the past, and haven't yet found one that sticks. Fingers crossed that this will be the one!
The company does allow you to return the sheets at any time if you're not satisfied, which is nice to know. However, I have a feeling I'll be holding onto these for quite some time! I've tried them out on my California King bed, and they fit and look great, even with my extra-cushy mattress pad.
They're advertised as being wrinkle, fade, stain, and shrink resistant, and while I haven't yet had the chance to break them in, I certainly believe it! The material is very thick, and the microfiber texture doesn't seem like it would be too absorbent if something were to get spilled. As for wrinkling, the ability to iron them if needed is also a big plus. Overall, I give them a durability rating of 8.9 out of 10.
---
Check Out Our Other Articles on Rental Recon:
---
Customer Impressions
The reason I wanted to try these sheets out so bad was because of the rave reviews they've gotten online. Thousands and thousands of people swear by them and say that they love the unique texture and the value for the money you pay. I have to say that I was not disappointed either! Everyone agreed with me that the packaging was superb, and it really does elevate the experience.
A lot of reviewers say they've even gone back and purchased a second set, and I can see why. The sheets are ultra-soft to the touch, and lots of customers say that they haven't had to use sheet clips or anything else to prevent the fitted sheet from rolling up the mattress. I also appreciate the deep pocket, as there's really nothing worse than fighting with your sheets after a long day when you just want to hop in bed.
A few reviewers were a little upset about the deceptive "Egyptian" in the title of the listing, which is understandable. Your brain automatically inserts the word "cotton" afterwards, but these sheets aren't cotton at all.
The microfiber texture is also very hit or miss, with most people loving it but a few saying that it felt to clingy on their clothes. If you prefer a silkier sheet, these might not be for you. Due to the great reviews, these sheets get a customer impression score of 9.1 out of 10.
Value
I feel that this sheet set is a tremendous value for the price you pay, and most reviewers seem to agree. With high-quality sheet sets sometimes coming in at over $100 (!!), this four piece set is a steal at less than half of that.
They're advertised as 1800 thread count, which I'm not so sure is true. Being that they're not cotton, it is difficult to tell or estimate by the overall feel of the sheets. If you're worried about that number or super picky, these might not be for you.
However, if you're just looking for a super soft sheet set that feels like sleeping on a cloud, go for it! The Sonoro Kate bed sheets get a coveted 10 out of 10 for value.
If you're shopping to furnish a vacation rental, I would highly recommend checking these sheets out. You're not going to find a better deal than this, especially for such a great product. They really feel like high-end hotel sheets!
Pros
Durable
Hypoallergenic
Wallet friendly
Lots of options
Great return policy
The Sonoro Kate sheets are very durable, and should be able to hold up to machine washing, drying, ironing and even bleaching without any issues. They're very thick and the fitted sheet is both big and stretchy enough to fit around just about any mattress thickness. The microfiber surface is resistant to staining, fading, and tearing.
I love that the sheets are hypoallergenic, which is important for me as well as my Airbnb guests if I do decide to use them in my rental. Nobody wants to wake up itchy and have to strip the bed, so allergen-free bedding is an absolute must have.
These sheets are a great value, and even though I purchased the largest (and most expensive) size I feel like I saved so much money compared to if I had gone to a department store. They're inexpensive enough to buy a few sets if you like them, and I bet you will!
They also come in a rainbow of colors, so there's sure to be one that matches your room and décor. If they don't, or if you don't care for them, the company has a generous return policy. It's always nice to see a company stand by their product!
Rental Recon Tip: Whether you're just a regular shopper or someone looking to purchase supplies for their Airbnb, it's important to realize that you don't always get what you pay for! Just because a product costs less, does not mean it is of inferior quality. Conversely, an expensive price tag does not guarantee a high quality product! Do your research, especially if you'll be buying something sight-unseen.
Cons
Not great for pet owners
Microfiber texture can irritate some people
A lot of reviewers mentioned that these sheets attract pet hair like there's no tomorrow. Even with washing, drying, and more drying, there are still hairs clinging on. If you have pets that go on your bed, these sheets might not be the best option for you.
Of course, you could always make your bed and cover with a comforter, but that might not happen daily (I know I don't!) and pet hair could still get in.
Finally, the microfiber texture is something that people seem to either love or hate. I love the soft feeling, but if you're used to light cotton or silk sheets it will probably be an adjustment. They tend to cling to clothing, so it can be a bit uncomfortable if you toss and turn a lot at night.
If you need something that completely encases the mattress, there are options out there for you too. Check out my Utopia Bed Bug Encasement review!
Overall…
Overall, I highly recommend the Sonoro Kate bed sheets. I feel that they offer a great bang for your buck, and feel hotel quality while being easy to maintain. I'll be buying a few more sets for my house soon!