**As an Amazon Associate, Rentalrecon.com earns from qualifying purchases.
When I travel, I like knowing that the pillow I am sleeping on is clean. As an Airbnb host, I think about this for my guests and have invested in pillow protectors for all the bed pillows in my rental properties. There are hundreds of pillow protectors on the market, and I wanted to find the best ones.
I wanted pillow protectors that were waterproof, durable as they would be washed frequently, but also comfortable so that they don't impact the comfort of the pillow.
The 3 Best Pillow Protectors for Airbnb are:
SureGuard Pillow Protectors Review
I reviewed the SureGuard pillow protectors based on quality, durability, softness, ease of cleaning, and water resistance. Here are my results:
Our Top Pick: SureGuard 100% Waterproof and Bed Bug Proof Pillow Protectors
After trying out several different pillow protectors in my Airbnb, the SureGuard pillow protectors are my top choice for keeping the pillows in my Airbnb fresh and clean for my guests.
PROS
Variety of sizes
Invisi-Zip technology to prevent bed bugs
GREENGUARD Gold certified
Free from Vinyl, PVC, Phthalates, fire retardants, and toxic chemicals
10-year quality guarantee
CONS
Chemical smell at unpacking
Trap air around the pillow
SureGuard Pillow Protectors
The SureGuard pillow protectors are my top pick because they are quality, work great, and are comfortable. They are made with premium cotton, and you can choose from a smooth finish or a terry finish. These protectors are 100% waterproof, so they protect your pillows from sweat, saliva, and any other liquids your pillow may encounter.
The SureGuard protector's zippers have Invisi-Zip technology that completely seals the pillow inside the protector preventing bedbugs from accessing the pillows. Protecting my Airbnb rentals from bedbugs is one of my top priorities, so knowing that this product protects my pillows is very important.
1 new from $29.97

Free shipping
Last update was on:
100% Waterproof - Total protection against perspiration, saliva, liquids and stains; 10-year quality guarantee
Bed Bug Proof - Super fine zipper with Invisi-Zip technology completely seals off your pillow from bed bugs - Best used with SureGuard Mattress and Box Spring Encasements.
Hypoallergenic - Keep Your Pillows Clean & Fresh - Blocks dust mites, mold, mildew, pollen and pet dander. Ideal for down feather pillows - Stops feathers and quills from poking through.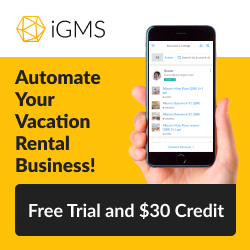 Pillows aren't the only bedding that needs protection from bedbugs. It is crucial that you also have a mattress protector on all the mattresses in your Airbnb rental. Check out our review of the best mattress protectors that prevent bedbugs. 
The material used is 100% cotton and hypoallergenic, so it blocks dust mites, mold, mildew, pollen, bacteria, and pet dander. I never know if my guests suffer from specific allergies, so knowing that this pillow is safe for everyone and can even help reduce nighttime allergies ensures that my guests will have a comfortable, safe sleep at my property.
One great feature of these pillow protectors is that they come in various size options, so you can protect every pillow you have, no matter the size.
Available sizes include:
Standard
Queen
King
European
Body
Toddler/Travel
One issue I have found with other pillow protectors is that they tend to be noisy due to the waterproofing material. The SureGuard pillow protectors are virtually noise-free, and they don't change the feel of your pillow. I have down pillows on some of my beds, and this protector is great for stopping feathers from poking through the pillowcase. 
One feature that is a must-have for pillow protectors in my Airbnb is durability. My cleaning crew washes all bedding, including pillow protectors, between every reservation. This means that the pillow protectors may get washed several times a week. The SureGuard pillow protectors are machine washable and easy to clean. They are high quality and have stood up to frequent washings well. 
A few other notable features include:
Moisture-wicking
Independently lab tested
GREENGUARD Gold certified
Free from Vinyl, PVC, Phthalates, fire retardants, and toxic chemicals
10-year quality guarantee
It comes in a set of two per package
These pillow protectors did have a chemical smell when they first arrived; however, after washing them and letting them air out, the smell faded. They also tend to hold in trapped air, making the pillow feel balloon-like. You must squeeze out all excess air when you are putting them on your pillow. 
Overall, I am very pleased with these pillow protectors and feel confident that they protect the pillows that I use in my Airbnb rentals. 
Runner Up: Cosy House Collection Luxury Bamboo Pillow Protector
I recently purchased the Cosy House Collection Luxury Bamboo pillow protectors to try on the pillows in my Airbnb rentals, and so far, they are working great. 
The material is a bamboo-derived rayon and polyester blend. This blend allows the protectors to be soft and breathable, but they are also temperature regulating, perfect for people who may sleep hot. The unique design allows for maximum airflow between the pillow, pillowcase, and skin.
2 new from $23.95

1 used from $21.06

Free shipping
Last update was on:
SOFT & NOISELESS PROTECTION - Easily slips under your pillow case and stays put for your best, luxury sleep uninterrupted by the squeaking and scrunching of most protectors
SWEAT, URINE, STAIN, & WATERPROOF - Our moisture wicking encasement covers all liquid messes that could harm your pillow elongating its life and ensuring its cleanliness
BAMBOO BLEND - Premium quality bamboo blend is breathable and temperature-regulating (70% bamboo, 30% polyester) stays cool, keeping you comfortable all night
Unlike most pillow protectors, these bamboo cases are noiseless and don't have the squeaking sound people complain about with other brands. 
As an Airbnb host, I need to know that my guests are sleeping on fresh, clean pillows. Cozy House pillow protectors are 100% waterproof and moisture-wicking. They protect your pillow from any liquids that could stain and ruin your pillow, like sweat or urine. These protectors keep my mind at ease and prolong the life of my pillows.
Bamboo fabrics are naturally hypoallergenic, so this protector will help shield your pillows from mold, bacteria, and other allergens that could potentially grow inside your pillows. I allow pets in some of my Airbnb rentals, so ensuring that pillow protectors are hypoallergenic and keep allergens from entering pillows is very important for the comfort of my guests.
Other positive features of the Cosy House Collection pillow protectors include:
Very soft, but also thick and durable
Larger sized, so they are easy to slip over your pillow
Not noisy
Great for down pillows
Available in queen or king and come as a set of two
The most significant negative I have for these pillow protectors is that they do not guarantee to stop bedbug infestations. Although fully enclosed pillow protectors usually deter bedbugs, I like having the guarantee that my pillows are protected.
If you like bamboo cotton products, you may want to consider bamboo cotton sheets for your bedding. Read this article for more information about bamboo cotton sheets and our other top bed sheet recommendations.
---
Check Out Our Other Articles on Rental Recon:
---
The Best Budget Option: Everlasting Comfort Waterproof and Hypoallergenic Pillow Protector
Another brand pillow protector that I have used in my rental properties is Everlasting Comfort. These pillow protectors are full encasement protectors with a durable zipper. They are 100% waterproof, so your pillow is protected from bodily fluids like sweat, saliva, urine, and any other liquids or spills. Despite being waterproof, these cases are surprisingly breathable due to the protective dual-layer membrane that allows airflow while keeping moisture out.
Everlasting Comfort pillow protectors are made from a 100% polyester terry fabric that is soft and hypoallergenic. It is resistant to common allergens like dust and pollen that can often plague your pillows.
2 new from $16.95

Free shipping
Last update was on:
Ruined Pillows Are a Thing of the Past: Our pillow case protectors are 100 percent waterproof, shielding against bodily fluids, sweat, and other liquid threats. Pillow Protectors are also machine washable, dryer safe on low heat
Our Full Encasement Pillow Covers Protect Like Regular Covers Can't: Normal covers are open ended, allowing irritants in, while our pillow protectors with zipper keep all sides of your pillows fully encased for better protection
These cases are machine washable and safe to dry on low heat. This is important for me because Airbnb pillow protectors need to be easy to clean and dry. They are compatible with just about all pillow types, including contour pillows, gel pillows, memory foam, down, and even inflatable pillows.
A few of my favorite features offered by the Everlasting Comfort pillow protector include:
Available in standard, queen, or king sizes and either a two or four-pack
Soft and thin, so it doesn't change the feel of your pillow
Everlasting Comfort's Lifetime replacement policy 
Proven to prolong the life of pillows
These pillow protectors are very thin, which is great because they don't change the pillow's feel as some protectors do; however, that makes me question the waterproofing quality.
To make sure you have the most comfortable pillows in your Airbnb, check out our review article for the three best pillows for Airbnb.
My biggest concern with the Everlasting Comfort pillow protectors is that they do not advertise to protect against bedbugs. With travelers staying in my Airbnb, sometimes coming from other Airbnbs and hotel rooms, it is imperative that my pillows and mattresses are protected from bedbugs.
The Everlasting comfort pillow protectors seem to do their job of prolonging the life of my pillows; however, they do not feel as durable and high quality as some of the other brands I have used in the past.
Final Thoughts
Pillow protectors are essential for Airbnb rentals. Over the course of a year, hundreds of different people may be sleeping in your rental. Having pillow protectors on all your pillows ensures that your guests will be sleeping on fresh, clean pillows free from other guest's germs, mold, bacteria, and other common allergens.