Hosts might have a tough time picking out the best couch or sofa for their rental, so I've compiled Rental Recon's top 3 picks to help narrow down the options for you!
TOP Pick: Rivet Revolve Modern Upholstered Sofa Couch
Overall: 8.3/10
Style: 9.5/10
Durability: 8.5/10
Value: 7/10
The Rivet Revolve Modern Upholstered Sofa Couch is my TOP pick for your next vacation rental or Airbnb sofa! I love its mid-century modern style, but it isn't so prominent that it wouldn't fit in with just about any décor or theme. Its solid wood frame means that it is durable and won't bend or sag over time like some cheaper metal-framed couches. I give it a 9.5 out of 10 for style.
I also like that the cushions are removable, making cleaning so much easier. It's also a good idea to have removable cushions in case one needs to be replaced (which can be pretty frequently in a vacation rental, unfortunately). This is why it gets an 8.5 out of 10 for durability.
It is certainly pricey, so it only gets a 7 out of 10 for value. I do feel that it is a much higher quality piece of furniture than many hosts opt to use in their Airbnbs, and there is definitely a luxury factor at play as well.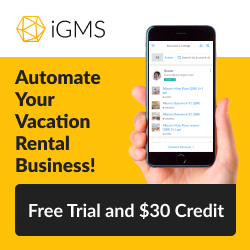 Worried you're missing out on something in another part of your rental? I've been refining my Vacation Rentals Essentials Checklist for years to help make sure that you're the best host you can be. Check it out HERE!
Runner Up: Zinus Josh Traditional Sofa Couch
Overall: 8/10
Style: 7.5/10
Durability: 8/10
Value: 8.5/10
The Zinus Josh Traditional Sofa Couch strikes a great balance between affordability and style. It has a very classic look that should fit in with most interior design schemes, and the color is neutral enough that it won't be too obtrusive. However, its durable and easy to clean fabric won't be too quick to show stains either!
Its style earns it a 7.5 out of 10. It's a very attractive piece, but might not work well in a more modern home. It does look cozy and inviting, though, which is perfect for enticing guests to sit down and relax.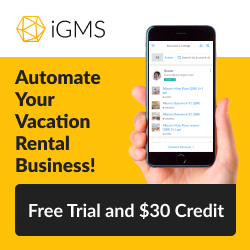 For durability, I give the couch an 8 out of 10. The cushions are removable, which I love, and it can be easily cleaned using a damp cloth and some mild soap in case of spills. If worse comes to worst, you can always flip the pillows over in a pinch!
The sofa is a pretty good deal, so I'm giving it an 8.5 out of 10 for value. While not technically a budget item, it's significantly less expensive than the previous couch which makes it a good fit for those looking for style, comfort, and a good price point.
Once you've picked out which couch or sofa you'll be incorporating into your rental's living space, be sure to check out my living room checklist so you don't miss out on any critical items!
---
Check Out Our Other Articles on Rental Recon:
---
Best Budget Option: DHP Emily Futon Sofa Bed
Overall: 7.6/10
Style: 7/10
Durability: 7/10
Value: 9/10
DHP's Emily Futon Sofa Bed is my top budget pick! This classic futon-style sofa bed has all the functionality of your favorite foldaway bed without looking like it came out of a college dorm room.
I find it pretty stylish, but it is very modern looking and definitely looks like a futon, not a couch. For this reason, it gets a 7 out of 10 for style.
The faux-leather fabric is super easy to wipe off in case of a spill and doesn't stain easily. However, faux leather can be prone to tearing and discoloration over time. I give it a 7 out of 10 for durability as well.
Price is where this piece really shines! It is super affordable and will allow you to sleep extra guests in your vacation rental, so it can easily pay for itself in no time at all. Value gets a 9 out of 10.
Rental Recon Tip: Stuck on how to style the rest of your space? Don't worry, Rental Recon has got you covered. The overall feel of your rental is something you should personally curate, but everyone needs a little help getting started. Check out my decor tips today!