Mashvisor Vs. AirDNA [2022]: Surprising Review for Airbnb Hosts
**As an Amazon Associate, Rentalrecon.com earns from qualifying purchases.
Anyone from real estate investors to homeowners can use Mashvisor or AirDNA. With a competitive real estate industry, they are quite useful, but if you are an Airbnb host, you need these resources to grow your business.
Mashvisor Vs. AirDNA: Why are Data Analytic Tools Important to Airbnb Hosts?
If you are looking for a proven strategy to increase your success an Airbnb host, Airbnb data analytic tools like Mashvisor and AirDNA are great resources. Data-driven, analytical platforms that aid investors and Airbnb owners determine the value of an investment. These platforms can be especially helpful for those who are new to Airbnb hosting.
Let me break down these platforms for you, and help you understand why they are a vital part of your business as an Airbnb owner.
AirDNA: Research/ Analytics Tool for Hosts
AirDNA helps hosts analyze rental markets and trends. This valuable data helps hosts price properties competitively or help to make informed decisions when buying properties.
Pros
Forward-Looking Forecasts
Varied Pricing for Every Budget
Real-Time Pricing Strategies
Cons
Charge Market Minder Accounts Based on Market Size
Doesn't Offer Automated Pricing Options
Mashvisor: Research/ Analytics Tool for Hosts
Mashvisor is a robust property data analytics tool for Airbnb hosts and investors. Here's how Mashvisor stacks up to it's hefty competition, based on the criteria below…
Pros
Short-Term and Long-Term Analytics
Interactive Mapping Tools
Thorough Property Analysis Reports
Cons
Insights Tab Should be More "Insightful"
Intended Only for Buy and Hold Investors
AirDNA Vs. Mashvisor Map Comparison
Let's take a quick look at the amount of listing data available for each of these platforms. I chose my local area for comparison purposes. As you can see, AirDNA dominates just by its sheer number of available properties. Of course, your area may be totally different…
What is Mashvisor?
Mashvisor has gotten the attention of many big names such as Forbes, U.S. News, Vice News, The Wall Street Journal, and TechCrunch. Currently, it has a user base of real estate investors, brokers, and agents, as well as Airbnb hosts and property managers.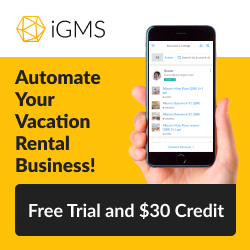 Mashvisor is extremely strategic in the way it gathers data and compiles them into reports. It pulls data from many trusted real estate and rental websites, such as Auction.com, HomeAway, Zillow, Walk Score, Realtor.com, Hotpads, and even Airbnb. It even takes an extra step and pulls data from public records, including rentals in the area that are bank-owned or have been foreclosed.
Next, it provides a more in-depth analysis of the property. It provides an analysis of the cash on cash returns and the cap rates and then goes a step further to divide that data into two categories: a traditional rental or a rental already used as an Airbnb.
You can also see an overall comp of the area and see what others are making off of properties nearest and most similar to yours. Data is pulled on a 10 months basis and is analyzed first on an individual property basis, then analyzed as an entire neighborhood summary.
Even though data is analyzed by 10-month increments, data on the platform is updated once a month, and MLS (multiple listing service) listings are updated daily. Algorithms are tested frequently to ensure accuracy with current market trends and rental rates.
The Rent Analysis feature lets you see the history of rental income for all properties listed in a neighborhood. It even shows the rental history for a property in its time as an Airbnb rental.
Mashvisor also pulls data from off-market properties, so you can be assured that the data is a complete analysis of the neighborhood. You can gain access to the property owner's email, so you can get in contact with those owners if the opportunity presents itself.
This platform keeps up with market research and has reports available every year for major metropolitan areas. Reports provide insight on property values and the economic state of the area. This can further help you value your property or be a good source of knowledge to those who are new to the industry or those looking to expand their knowledge.
You can also get access to their General Guides page, which has resources on various topics in real estate investment, real estate guides, Mashvisor tutorials, and real estate blogs from multiple cities. You can also get access to expert advice, no matter how expansive your knowledge of real estate investment is. Check out their blog and knowledge center HERE.
Mashvisor is a great resource if you are looking to save time. It does all the research for you, going so far as to claim that you can consolidate three months of research into just 15 minutes by using their tools. There a few different options for pricing, so you can be assured there is a plan that will work for you.
See more about Mashvisor's pricing HERE.
Each plan ranges from basic level to expert level, with more features available the higher level of membership you have. They have a flexible cancellation policy of canceling anytime by phone or email and can finish out the period in which you paid for. For example, if you cancel a month before the quarterly pay period ends, you can continue to use Mashvisor until the quarter is over.
On nearly all its features, you can request a demo, which can help guide you on what level of membership to get. You can also get a full free trial of Mashvisor.
What is AirDNA?
While Mashvisor is highly acclaimed by large journalism and news outlets, AirDNA has the seal of approval from large real estate corporations such as CBRE, Vacasa, and Sonder, along with Bank of America. Their focus is to serve not only Airbnb hosts, but property managers, real estate advisors, and tourism boards.
AirDNA: In-Depth Property Analytics- Get Your Promo Code
Apply your AirDNA promo code! Just Click the Button >>
AirDNA acts in a similar way to Mashvisor but utilizes three main channels: MarketMinder, Investment Explorer, and Enterprise Data.
MarketMinder is a tool that helps you navigate market insight. The main features include interactive maps and comparison charts that help you indicate property performance. It is the tool that provides insight into other properties, as well as finances for those properties and their owner's information. Click HERE to find out more about their most valuable tool.
---
---
You also have access to daily rates and overall occupancy rates of properties. You can see the rental revenue of other properties near yours as well, so you can value your property in comparison to a competitive market.
The investment explorer tool is all about finding the best markets for Airbnb rentals. This can be helpful if you are looking to start investing in an Airbnb, or if you are trying to further value your property.
Statistics are pulled from Zillow and Airbnb and specify between buy-to-rent and rent-to-buy investment strategies. They further their strategy by creating a report of revenue potential and compares the property to others so that you can see what your potential profit on the rental would be.
Enterprise Data gives an analysis of the history of rental trends in a given area. It also provides insight into rental data, such as the number of average renters and average rental prices. This is a great tool if you are looking to get ahead of the market and potentially bring in more revenue from your Airbnb.
What makes AirDNA stand out is that they look at their data from a travel basis, meaning that they organize their reports with travel experts in mind. Even if you are not a travel expert, this is still important because it will help you understand renters in your market. You can even demo certain features and download example reports.
AirDNA has a range of product pricing. You can sign up for free to get general insight on market data, and unlimited searches on Rentalizer, their vacation rental calculator. Monthly subscriptions give you access to price insights, market trends, occupancy rates and revenue, and property benchmarking.
The next levels of membership are Enterprise Accounts, which include custom packages (which could vary in pricing), State Access, and Nationwide Access, which gives you the best insight. Demos are available for select packages and you can cancel your subscription at any time. Click HERE to find out more about AirDNA's pricing.
A Side-By-Side Comparison – Mashvisor Vs. AirDNA:
| | | |
| --- | --- | --- |
| | Mashvisor | AirDNA |
| Key Feature | Rent Analysis | MarketMinder |
| Sources | Auction.com, HomeAway, Zillow, Walk Score, Realtor.com, Hotpads, and Airbnb | Zillow, Airbnb & HomeAway/ VRBO |
| Pricing | Monthly, quarterly, and annual packages | Free basic access, monthly subscriptions, and larger packages at local, state, and nationwide access |
Pros and Cons for Mashvisor and AirDNA:


Mashvisor
AirDNA
Pros
-Wider range of sources for analytics
-User friendly
-Free trialStructured membership packages
-Shows data history for a wide range of report elements
-Diverse membership packagesIdentifies market trends
-Example reports
Cons
-Date is only updated monthly
-Provides a general overview of data
-Provides general data on specific reports rather than an in-depth summary of the whole market
-Investment Explorer is limited only to US only/ Airbnb only
Pricing Comparison Chart- Mashvisor and AirDNA:
This type of data is crucial to Airbnb hosts. Cohesive data reports are an excellent resource to increase your revenue. Knowing this data can ensure you stay on top of market trends, whether you are a first-time or experienced Airbnb host or an investor. Receiving insight on where trends are going in the market will help you direct future plans with your rental.
AirDNA: In-Depth Property Analytics- Get Your Promo Code
Apply your AirDNA promo code! Just Click the Button >>
These data analytics platforms are great if you are looking to save time on research. It can be easy to get lost in the library of information online, but both Mashvisor and AirDNA simplify this data in one platform.
---
Check Out Our Other Articles on Rental Recon: