**As an Amazon Associate, Rentalrecon.com earns from qualifying purchases.
Providing guests with the necessities is a basic part of being an Airbnb host. However, as hosts, in order to create a truly special and memorable experience for our guests we need to go above and beyond just the bare necessities. It is important to consider how each amenity benefits our guests as well as the feasibility of keeping these items stocked and at the ready.
Bulk options are excellent and suit all the criteria that we hosts look for when selecting something to include in our rentals: they are easy to use, economical, and extremely functional. Buying in bulk saves money and time for hosts, as we don't have to be constantly refilling and replacing pricey individual bottles. It is also easier for guests to use, as these options can all be incorporated into a handy dispenser like this one. Simply label the available options and you're good to go!
So What is the Best Bulk Shampoo for Airbnb Guests? Here are Our Top Picks:
Keep reading below for a detailed look at why you should definitely add these bulk shampoos to your Airbnb's bathroom!
Paul Mitchell Awapuhi Shampoo Gallon Bottle
If you're in the market for an ultra-high quality salon brand to impress your guests, look no further than the Paul Mitchel Awapuhi Shampoo. Conveniently available in a gallon bottle, this shampoo works great for all hair types (including color-treated hair). Made with Hawaiian awapuhi, it locks in moisture and has special conditioners in its formula to improve the overall texture of hair. While brands of this caliber are certainly an investment on your part, guests will take notice of your dedication to providing quality amenities.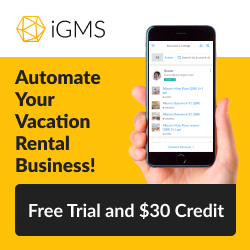 ShiKai – Natural Everyday Cleansing Shampoo
A great natural shampoo, the ShiKai Everyday Cleansing Shampoo is plant-based and contains no soaps or detergents, making is the best option for healthy hair. It will also appeal to more eco-friendly guests as its large, 128-ounce container reduces waste and makes it easy to refill your shampoo dispenser. 
-30%
11 new from $40.98

Free shipping
Last update was on:
CLEAN YOUR HAIR WITH SHIKAKAI EXTRACT: Special botanical extract obtained from the fruit of an East Asian acacia tree. It is this extract which provides rich, dense, gentle lather and leaves hair shiny and manageable.
SAFE & GENTLE, EVERY DAY HAIRCARE FOR THE WHOLE FAMILY: Clean your hair with wildcrafted and sustainably harvested shikakai extract. pH balanced and gentle on hair and scalp. Low detergent, extra mild. No animal testing or ingredients.
Ginger Lily Farms Club & Fitness Aloe Vera Moisturizing Shampoo
For a super economical choice, consider the Ginger Lily Farms Club & Fitness Aloe Vera Moisturizing Shampoo. Don't let the low price fool you: this shampoo is paraben, sulfate, phosphate, gluten and cruelty-free! It is also 100% vegan, and Ginger Lily Farms is actually PETA certified. Great for any and all hair types, this shampoo uses vitamin B5 along with aloe and flaxseed to smooth and revitalize hair. This shampoo is an especially great one to feature in your home's manual, as most guests appreciate a conscientious environmental and ethical choice. 
3 new from $19.99

Free shipping
Last update was on:
Moisturizing Shampoo: Instantly smooths, restores and revitalizes dry hair with lasting moisture for incredibly soft, shiny hair. Suitable for all hair types.
Refreshing Aloe Vera Scent: The light Aloe Vera scent will leave you feeling soothed and refreshed.
Naturally Derived Ingredients: Enriched with naturally derived botanicals to lock in moisture and nourish dry hair. Toxin-free formula is paraben, sulfate, phosphate and gluten-free.
Redken All Soft Shampoo
Another longstanding salon favorite, Redken makes their All Soft Shampoo with special argan oil to give users up to fifteen times the conditioning of a regular formula shampoo. It strengthens the core of the hair itself over time, but even your short-term guests will still appreciate its luxury and quality. This fantastic all-purpose shampoo does come with a bit of a salon-level price tag, but it cannot be overstated how worthwhile it is to invest in a great quality guest experience. 
Joico Moisture Recovery Shampoo
Having an option for guests with color-treated hair is very important. The Joico Moisture Recovery Shampoo is great for highlighted hair as it both nourishes and brightens hair while still cleansing it thoroughly. It restores optimal pH in the scalp and hair environment and helps prevent brassiness in blonder colors. Another slightly pricier option, this shampoo is well worth the money and will add to an overall luxurious and spa-like experience for your guests. 
Rental Recon Tip: Be sure to label the available options when using a shampoo dispenser. This will not only allow you to showcase fancy brand names and product attributes to your guests, but it is imperative in case someone has a sensitivity to a certain brand or ingredient. If you don't want to put labels directly on the dispenser itself, it's also easy to include a small section of information in your house manual. 
Puracy Natural Daily Shampoo Refill
For an even more environmentally friendly option, check out the Puracy Natural Daily Shampoo Refill pack. It comes in a waste-reducing 64-ounce container, saving you the hassle of emptying out smaller containers into your dispenser over and over again. The convenient pour spout makes filling your dispenser a breeze, and the bag-like package naturally shrinks as the product inside decreases which is great for saving space!
This new, extra-foamy formulation is sulfate-free and coconut-based, giving your guests a highly moisturizing and cleansing shampoo that is still gentle on the scalp. There are no harsh chemicals, unlike some other brands, and this shampoo is free of drying salicylates, parabens, phosphates, perfumes and more. It is even non-toxic, hypoallergenic, and vegan– truly an eco-friendly option. 
-5%
1 new from $32.99

Free shipping
Last update was on:
Reformulated for 2020 after partnering with a team of clean beauty and hair care professionals for 6 months in our hometown – Austin, Texas
Reformulated for 2020 after partnering with a team of clean beauty and hair care professionals for 6 months in our hometown – Austin, Texas
Go Longer Between Washes: On average, 3 days between washes with the same beauty and feel as day 1, which rivals the top (synthetic) shampoo and conditioner combos on the market
TRESemme 4+4 Deep Cleansing Shampoo
Another extremely economical bulk option, the TRESemme 4+4 Deep Cleansing Shampoo comes in a large gallon container and is a great multi-purpose shampoo. TRESemme has long been a household name and is known for its salon-quality products. This shampoo used four unique essential vitamins and four distinct humectants to guarantee shine, body, and volume. 
It is safe and works well with all hair types and won't strip color (even from newly colored hair). Its extra-thick lather feels so luxurious, and it even has built-in conditioners and moisturizers so it can be used all on its own. 
-52%
9 new from $22.19

Free shipping
Last update was on:
It is safe for all hair types,will not strip color.
With extra thick lather leaves hair with extra body and manageability.
---
Check Out Our Other Articles on Rental Recon:
---
McKesson Cucumber Melon Conditioning Shampoo & Body Wash
Whether you're short on space or just trying to be economical, a 2-in-1 option is a great way to be efficient while still providing the necessary amenities to your guests. This shampoo and body wash combo by McKesson is soothing and conditioning to both skin and hair. Its clean cucumber scent appeals to everyone, and it even features a no-rinse formula! This makes it especially great for rentals that cater to families, or that feature a lot of outdoor activities where guests will be bathing frequently. 
4 new from $17.80

Last update was on:
2 in 1 shampoo and body wash with soothing properties that provide a pleasant bathing and washing experience for people with delicate skin and scalps
Shampoo contains natural conditioners that make it easy for users to clean, detangle and manage their hair every day
Body wash and shampoo enhanced with protein, lanolin, aloe vera, and collagen, making it suitable for cleaning, calming, softening, and nourishing the skin
Related Questions:
What are the Best Airbnb Toiletries?
As we've discussed, selecting what items to include in an Airbnb is all about finding a balance between economy and quality. Pick things that you can keep a good supply of readily on hand, but that guests will still enjoy using. It's also easy to add a touch of luxury by having a fancy lotion or two on hand. 
Be sure to keep extras of common toiletry items on hand like toothbrushes and travel deodorant, your guests will definitely appreciate it! Check out our bathroom essentials article for even more great options. 
Which items do guests most commonly forget to bring?
Hotels offer complimentary toiletries, so why shouldn't you? Guests will be eternally grateful if you can provide something crucial like a toothbrush, comb, or even a razor that they may have forgotten to pack. Other commonly forgotten items are toothpaste, hairbrushes, dental floss, and shaving cream.